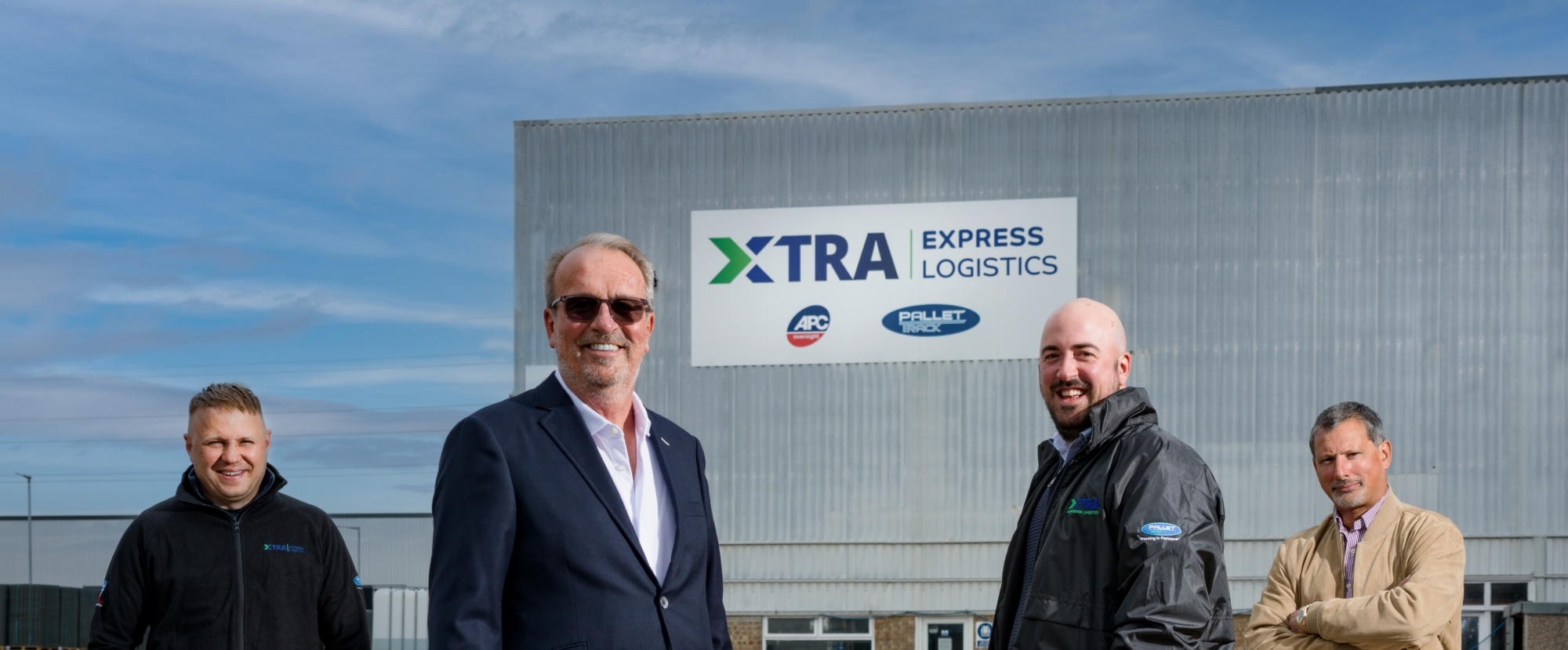 Northampton logistics company embarks on new journey with rebrand
Northampton logistics company embarks on new journey
with rebrand
A Northampton-based logistics firm has unveiled a new name and logo, marking the start of a new era following a recent acquisition.
Crisis Logistics, which was formerly known as Crisis Worldwide Couriers, will now be known as Xtra Express Logistics following the acquisition of parcel and pallet company Action Express Northampton earlier this year.
Xtra Express Logistics will continue to operate from both sites in Hannington and Brackmills Industrial Estate and offer a broader portfolio of services including same-day delivery, haulage, international, pallets and parcels, and warehousing.
Syed Ziaullah, who established Action Express Northampton in 1982, will sit on the board of directors at Xtra Express Logistics alongside chairman of Crisis Logistics, Charles Grant-Salmon, managing director Edward Grant-Salmon and operations director Roman Stajila.
Edward Grant-Salmon commented: "Crisis started life in 1998 as a same-day delivery service that you called in a Crisis. As the business evolved and grew, we were aware that the name – although a well-established and respected brand – didn't quite fit who we were and what we offered as a business anymore.
"Now, as we embark on this new journey following the Action Express Northampton acquisition, it felt like the right time to rebrand. Our new name demonstrates that we can provide extra services to both Crisis Logistics and Action Express Northampton customers whilst retaining the combined 60 years of knowledge and experience. We have also been told for years by our customers that the reason they keep coming back to us is because we go that extra mile for them, so the name just works and fits us so much better as a business."
The new Xtra Express Logistics branding features the dark blue of the Crisis Logistics logo but introduces green in a nod to the company's environmental pledges and the colour green's meaning out on the road being to go and move forward. The red arrow from the Crisis Logistics logo has also evolved into a chevron.
Crisis Logistics has grown exponentially in the last three years, culminating in a £25 million turnover in 2022. Since acquiring Action Express Northampton in April, the company has purchased 10 new vehicles, including seven articulated lorries and three 18-tonne trucks. Future plans include growing to a £50 million turnover business and creating new jobs in Northamptonshire as it grows.
For more information on Xtra Express Logistics, visit www.xtraexpress.co.uk.