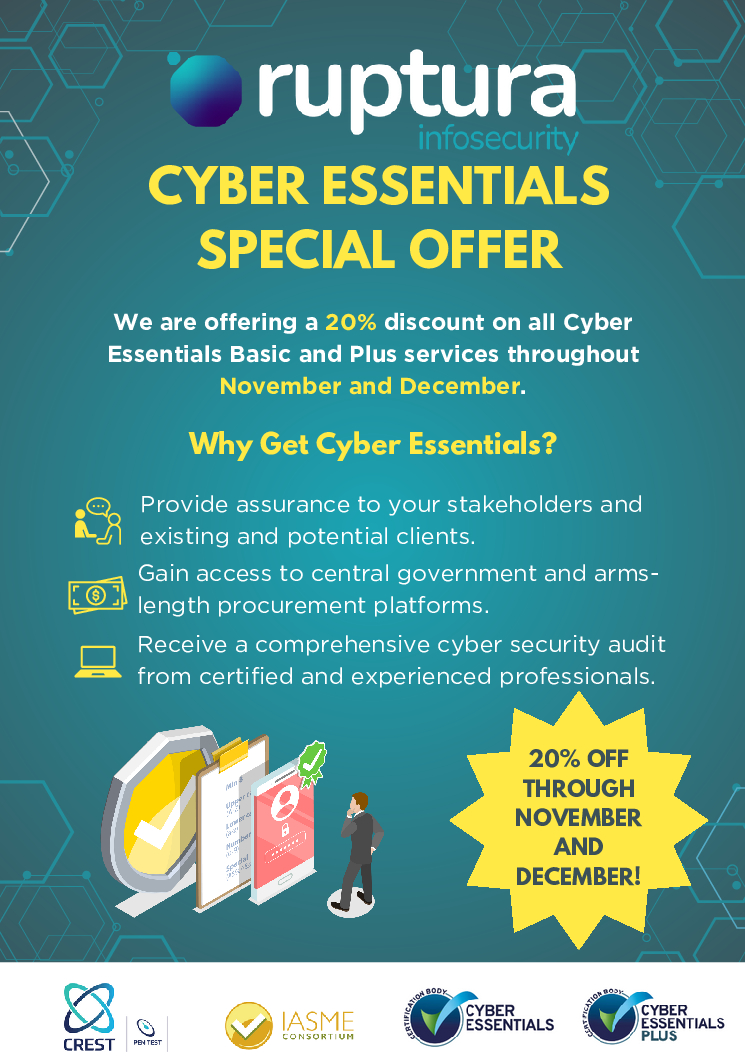 Don't miss out! – Cyber Essentials Certification Offer ends December 31st
Here at Ruptura we are offering a 20% discount on all Cyber Essentials Basic and Plus services throughout November and December.
Why Get Cyber Essentials?
Gain access to central government and armslength procurement platforms.
Receive a comprehensive cyber security audit from certified and experienced professionals.
QUOTE "CE2023"