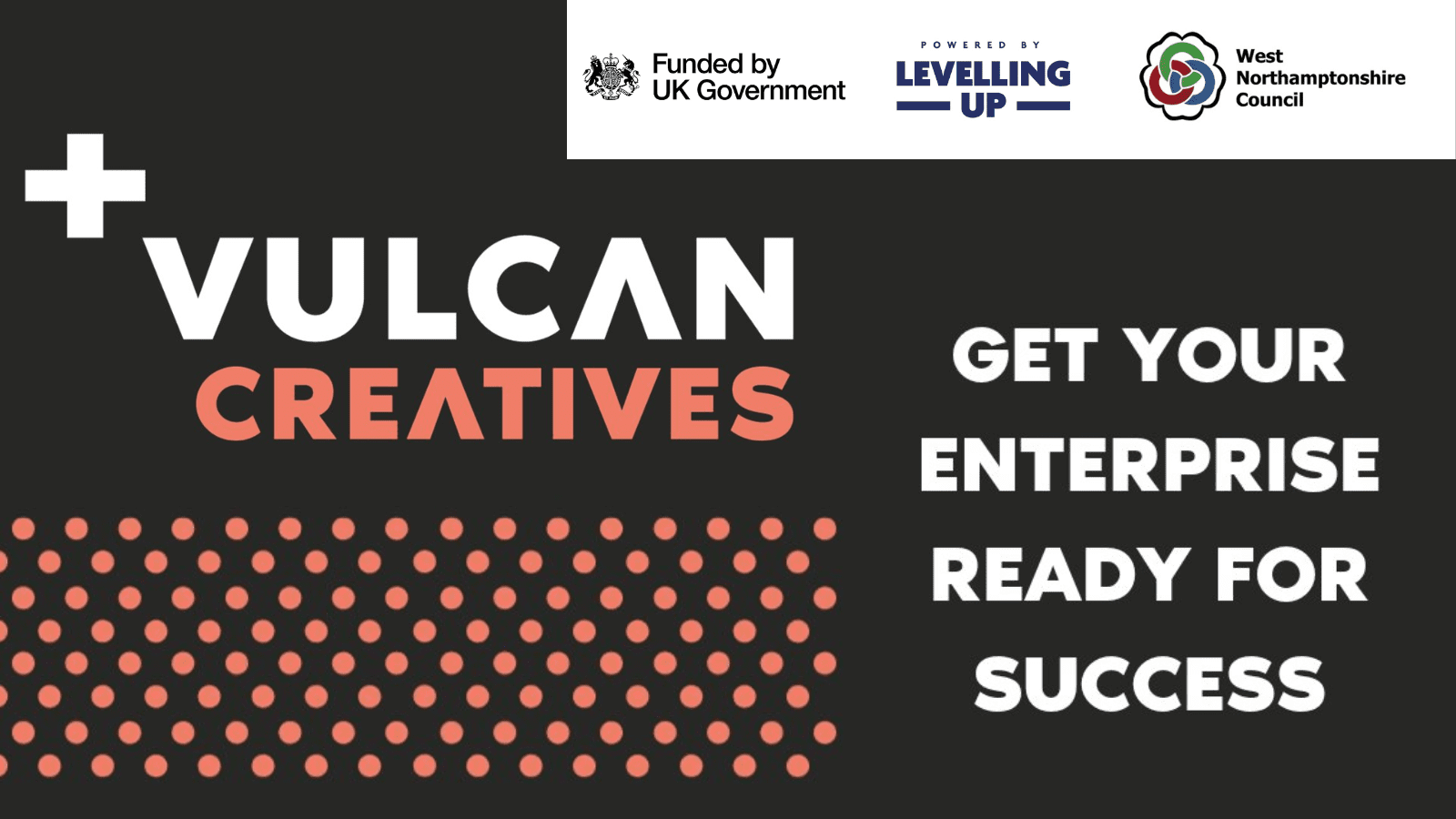 Vulcan Works is excited to deliver the Vulcan Creatives programme
Vulcan Works is excited to deliver the Vulcan Creatives programme designed for individuals aged 18 and above with an interest in exploring their own business ventures.
Starting 15th January 2024 we are offering 10 spaces to Northamptonshire residents looking at setting up their own businesses.
Participants can take advantage of FREE access to our stunning workspace and grants of up to £1000 funded by West Northants Council utilising the UK Shared Prosperity Fund (UKSPF).
This six month programme to supercharge sole traders and micro businesses, will be delivered within the co-working space at the stunning Vulcan Works in Northampton's Cultural Quarter.
What does the course include?
Free access to the Vulcan Works Co-working space
Weekly access to a Business Growth Manager for tailored 1 to 1 support
Regular cohort huddles
Business support events & masterclasses
Inclusion in an exclusive, supportive community to ask and answer questions, access experts and teachers, share experiences and network with other small businesses.
50% discount on office/workshop or co-working space for 6 months after concluding the programme
Attend our Vulcan Creatives showcase at the end of 6 months to present your businesses to a panel of experts
Access to our exclusive Vulcan Creatives Lift Off Grant Scheme of up to £1000.
For more information on Vulcan Creatives and how to apply for a free place on the first cohort starting in January, go to https://vulcanworks.co.uk/vulcan-creatives/
The closing deadline for applications is Friday 8th December 2023