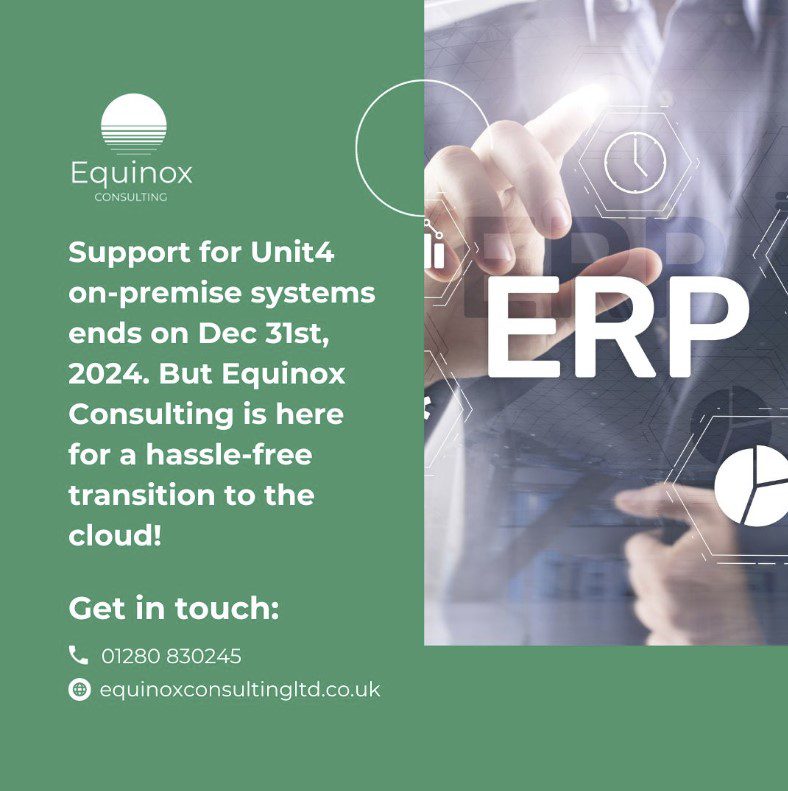 Unit4 News update
Calling all Unit4 ERP Users! 📣
With the recent announcement of Unit4's SaaS transition (where Unit4's on-premise solutions will no longer be supported after December 31, 2024), we are here to tell you that we understand your concerns.
Equinox Consulting is here to make your transition a breeze! 💆‍♀️
Simply click on the link below to request a complimentary fact-finding call and Cloud Readiness Assessment.
Our expert team will be with you every step of the way, guiding you through the entire journey.