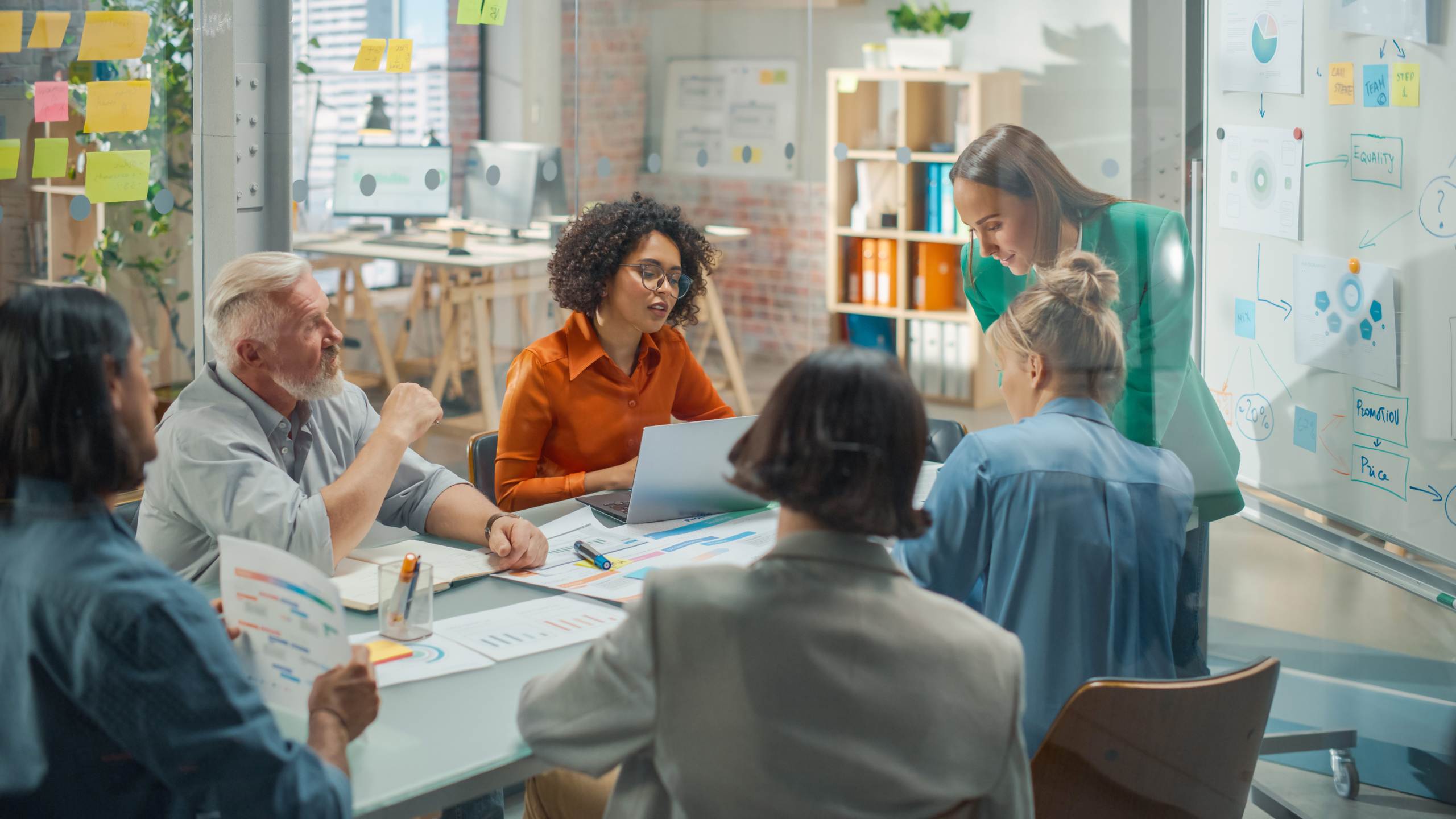 TWO MORE STERTIL KONI 2-POST LIFTS FOR HARRY MOORE
Member News
Based in Exeter, Harry Moore Commercials recently began operations in its new purpose-built workshop following the installation of two more Stertil Koni heavy duty 2-post lifts.
"The versatility of the Stertil Koni 2-post lifts gives us the flexibility we need," says George Moore, Managing Director. "We average around 200 jobs each week and the range of vehicles we handle includes anything from three tonne to 44 tonne vehicles, predominantly vans. We had previously used cabled lifts for a number of years but we purchased our first 5.5t 2-post lift from Stertil Koni around five years ago and realised that it was far superior. That, combined with the maintenance-free nature of the lift, made the decision to standardise on similar models a no-brainer."
THE COMPANY
Harry Moore Commercials was founded in 1977 by Mr Harry Moore working from a mobile service van. Now trading as Harry Moore Commercials Limited, the company is an Authorised Repairer for Isuzu Trucks and an Iveco Authorised Repairer working in partnership with Hendy Truck & Van to serve customers in Devon, Somerset & Cornwall.
Continual expansion and heavy investment mean that the business is well equipped to accommodate the ever-increasing footprint of heavy goods vehicles.
THE EQUIPMENT
The 2-post lifts installed in the new workshop are from Stertil Koni's FreedomLift range which features ultra-modern design, unrivalled stability, smooth operation and complete safety with no bulky drive-over baseplate. This ensures suitability for use in almost any environment whilst allowing workshop engineers unrestricted access to raised vehicles during repair, maintenance and servicing tasks. Also, one of the main advantages of the FreedomLift is that engineers achieve an instant wheel-free situation without relying on jacking beams or axle stands.
Used throughout a two-shift, 12 hours working day, the Stertil Koni heavy duty lifts include a pair of 5500kg models, type SK2055EFA and a 7000kg model, type SK2070-22. Both of the 5500kg capacity lifts offer maximum flexibility due to innovative double telescopic arms and hinged elbow joints that ensure safe lifting of a wide range of personal vehicles and larger commercial vans.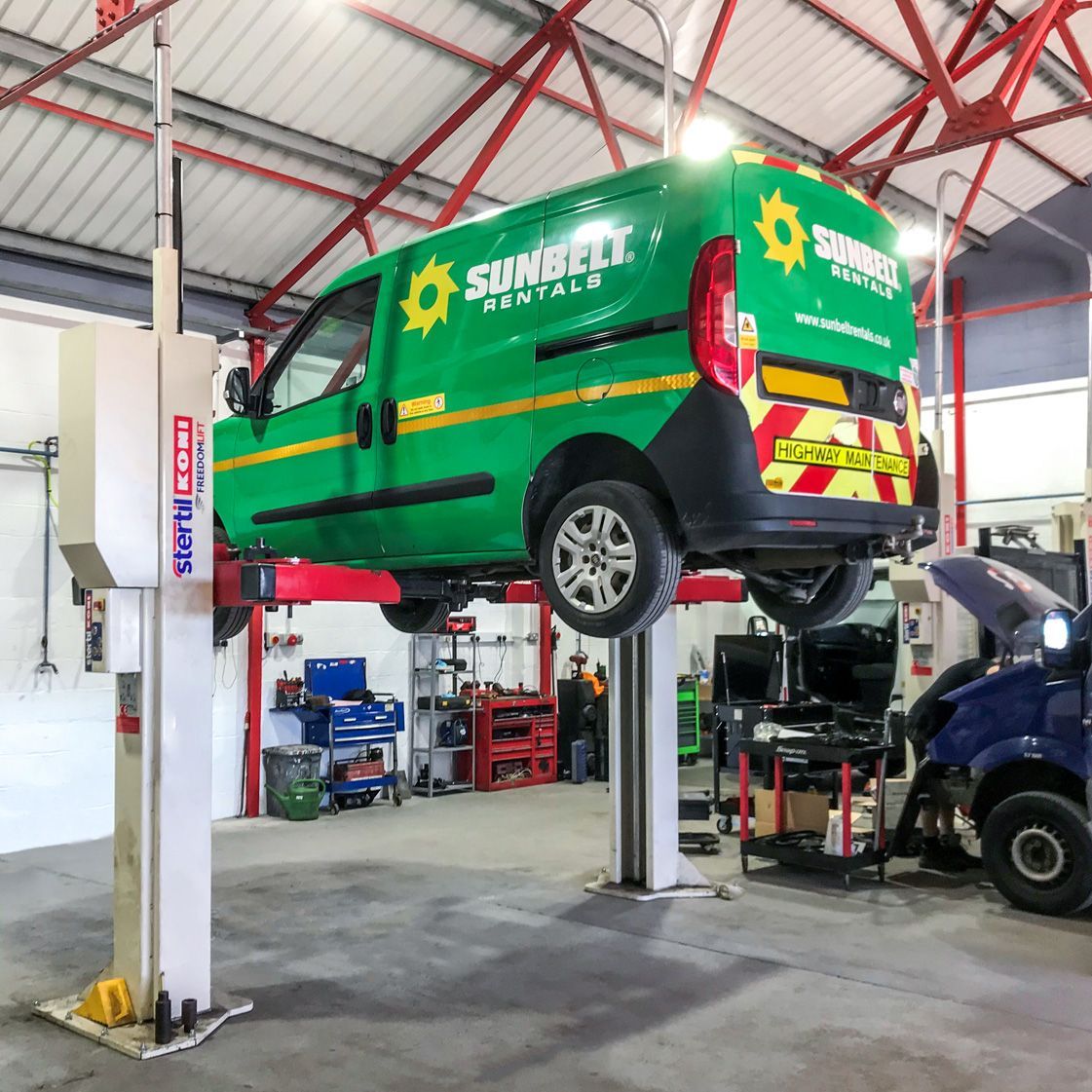 The SK2070-22 lifts feature four single telescopic arms whilst all models incorporate an automatic arm locking feature that ensures total convenience and safety. Importantly, the SK2070-22 model includes special arm-release handles to enable easy positioning of the lifting arms when elevated from the floor and close to pick-up points.
Complete user confidence is assured by a range of safety features including an independent locking system that engages at 210mm above floor level, a gravity-activated locking pawl, automatic locking of the lifting arms, advanced synchronisation between the posts and a fail-safe automatic overload protection system. These devices are complemented by an automatic maximum height limiter, hold-to-run control panel buttons, an emergency stop on the control panel plus special shielding for critical components such as hydraulic lines and electrical cables.
The FreedomLift's hydraulic system has a minimum of moving parts and has been tested with more than 20,000 lifting and lowering cycles at maximum lifting capacity. All models are CE certified and covered by Stertil Koni's comprehensive 12 months parts and labour guarantee.