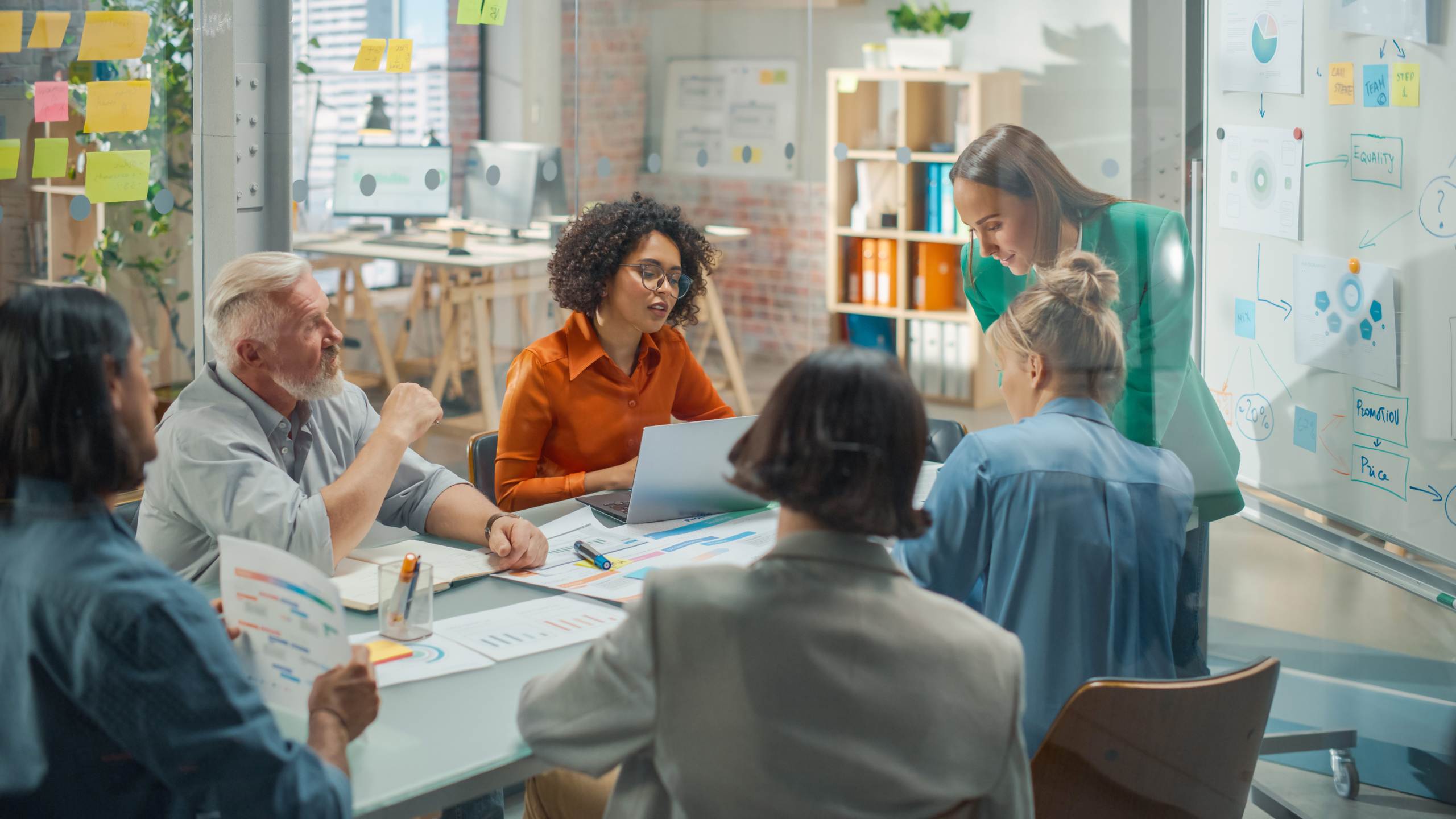 STERTIL KONI MEET GROWING DEMAND FOR AK COMMERCIALS
Member News
A.K. Commercials has invested in a set of Stertil Koni heavy-duty wireless mobile column lifts, type ST1075FWA, to meet increasing demand at its busy workshop in St Phillips, Bristol.
"Our workshop is always busy and the wireless column lifts are at the heart of our operation," says Kevin Archer, Dealer Principal at A. K. Commercials. "The ebright Smart Control System makes life really easy for our workshop technicians and ensures total safety when working under raised vehicles. We've also had excellent after-sales support from the Stertil Koni team."
THE COMPANY
Established 30 years ago, the company is widely acknowledged for its experience as an automotive parts and service dealer. In addition, A.K. Commercials has been an Isuzu parts and service dealer for many years and, in 2016, was appointed as Isuzu sales dealer for Bristol, Bath and the South West. Against this background of growing success, the company decided to purchase the Stertil Koni vehicle lifts to increase throughput within its workshop.
THE EQUIPMENT
Comprising four lifting columns in the set, each column provides a safe lifting capacity of 7.5 tonnes which means that, when used as a set of four, the combined lifting capacity is an impressive 30 tonnes. Importantly, these latest generation lifts incorporate Stertil Koni's revolutionary ebright Smart Control System which allows workshop staff to operate the lifts from any column in the set. Crucially, the ebright's wireless mesh networking system eliminates any possibility of communication problems between individual columns when various sets are used in the same building.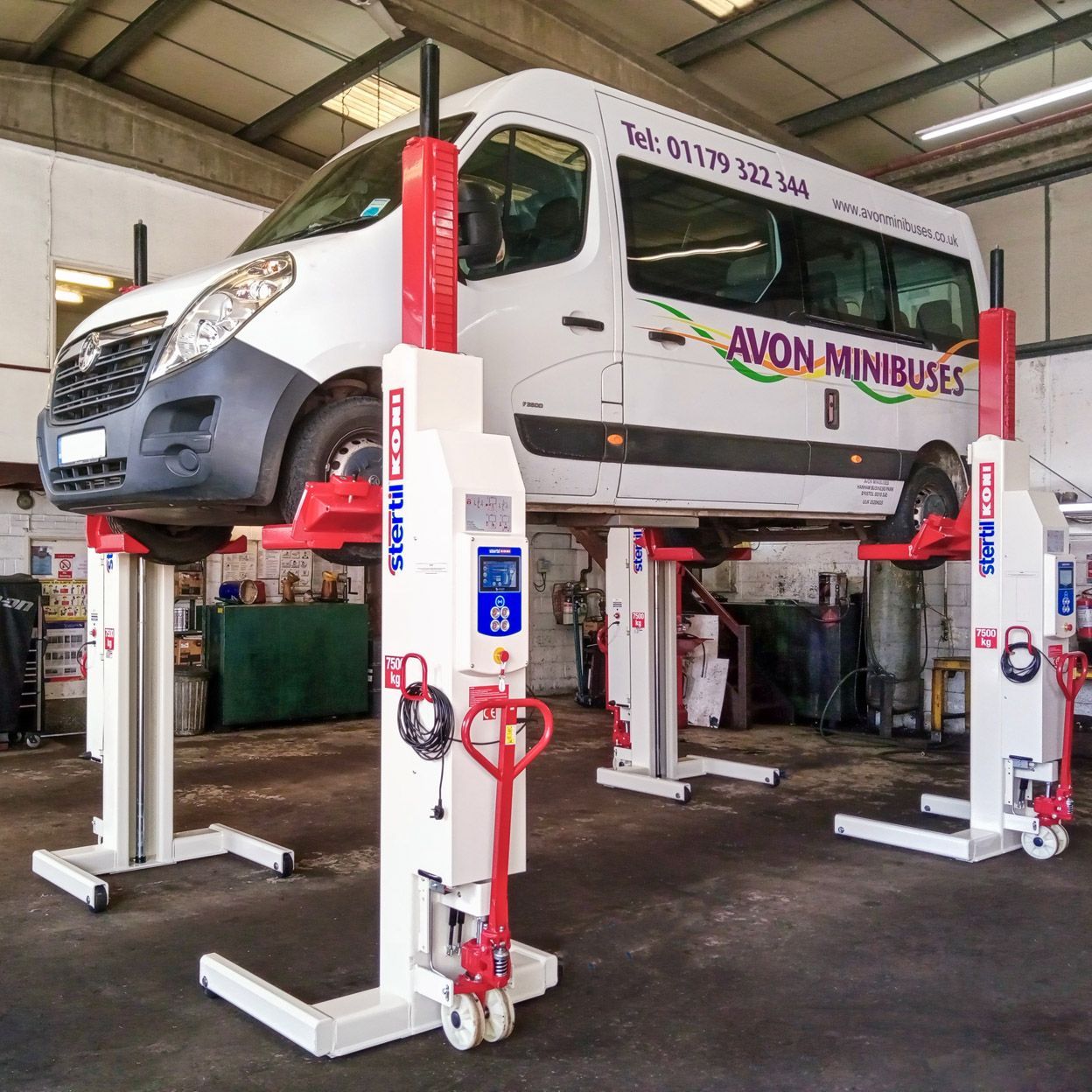 Featuring full-colour touch screen consoles, the ebright Smart Control System has been designed and developed to simplify operation by providing maximum visual information about every lifting operation – all at the fingertips of the workshop technicians. For added safety and performance, the ebright Smart Control System also shows how many columns in the set are being used.
All columns incorporate Stertil Koni's maintenance-free, synthetic runner wheel system, which is self-lubricating, and the system is covered by a lifetime guarantee. An integral advanced hydraulic lifting system incorporates a microprocessor-controlled synchronisation feature to ensure safe, smooth and precise movement at all times, even in the event of extremely uneven load distribution. Safety is further enhanced by an independent mechanical locking system, incorporated into each column, which allows technicians to securely lock the lift to prevent a vehicle from being inadvertently lowered.
The ST1075FWA heavy-duty lifts are powered by long-life deep cycle batteries which provide optimum performance for at least a week on average before recharging is necessary. Also, battery life is prolonged due to the fact that, unlike a screw-lift, power is only used to raise the vehicle therefore less time is spent recharging the lifts, which is carried out via a 230v single phase supply.
The absence of power and communication cables also means that set-up time is greatly reduced, making the system fully operational much more quickly. In addition, the ST1075FWA provides a maximum lifting height of 1.85 metres which is reached in just 75 seconds thereby making it one of the fastest commercial vehicle lifts available.
The A.K. Commercials fully-equipped workshop in Bristol is used to streamline a wide range of servicing, repair and maintenance duties on commercial and heavy goods vehicles weighing between 7.5 tonnes and 26 tonnes, plus mammoth tractor units weighing up to 44 tonnes. Operating throughout a daily eight hour shift, the Stertil Koni heavy-duty wireless mobile column lifts also ensure simple, accurate and safe positioning of vehicles during vital inspections.