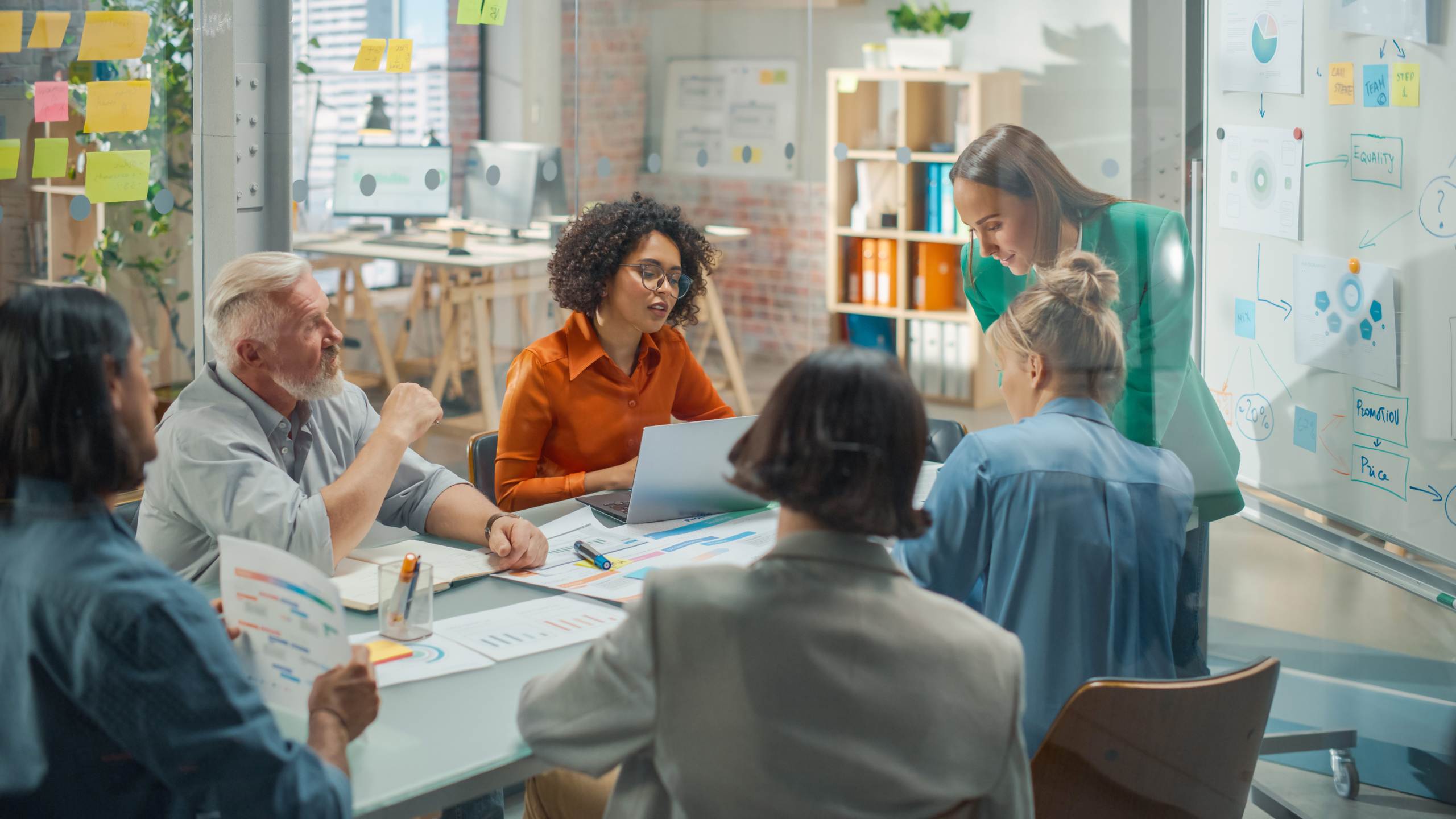 STERTIL KONI HEAVY-DUTY LIFT SIMPLIFIES FLT REPAIRS AT THE FORD MOTOR COMPANY
Member News
Stertil Koni has supplied a 12-tonne capacity 4-post lift to streamline the Ford Motor Company's forklift truck repair operation at its Romford site in the UK.
The lift, type ST4120, has been installed within a new, fully equipped modern workshop which was designed to accommodate the company's mixed fleet of fork trucks. The heavy-duty 4-post lift, complete with LED lighting, provides easily-controlled and unrestricted lifting heights up to 1.9 metres, which is reached in 90 seconds. A range of adjustable width platforms are available in lengths from 4.5 metres up to 10 metres. The Ford Motor Company specified the lift complete with a third platform to enable 3-wheeled forklift trucks to be easily loaded onto the lift platforms.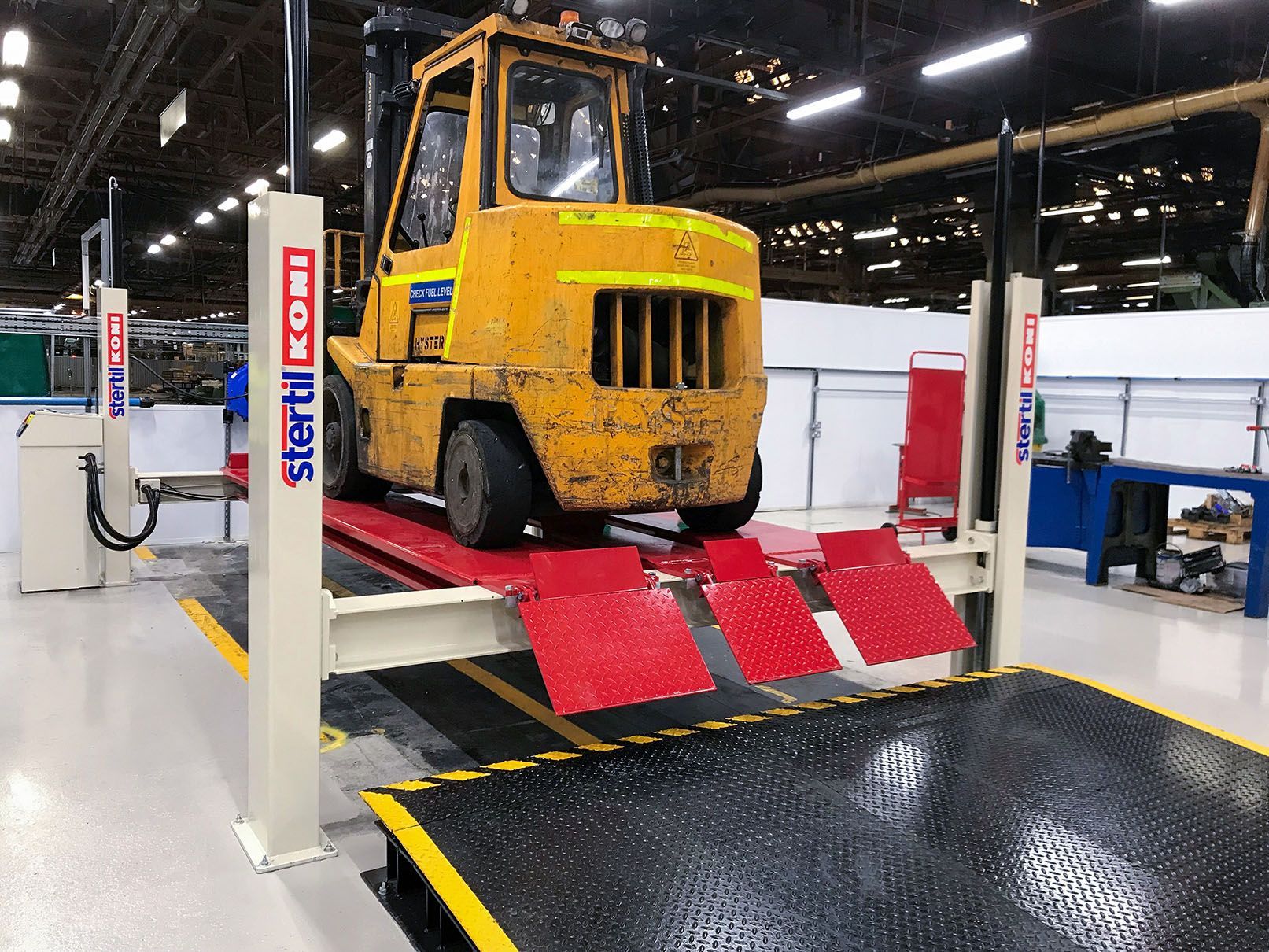 To ensure versatility across the widest range of workshop sizes and types, the Stertil Koni ST4120 may be installed either surface-mounted or recessed. The new workshop at Romford was constructed upon a suspended floor, therefore the Stertil Koni lift had to be surface-mounted.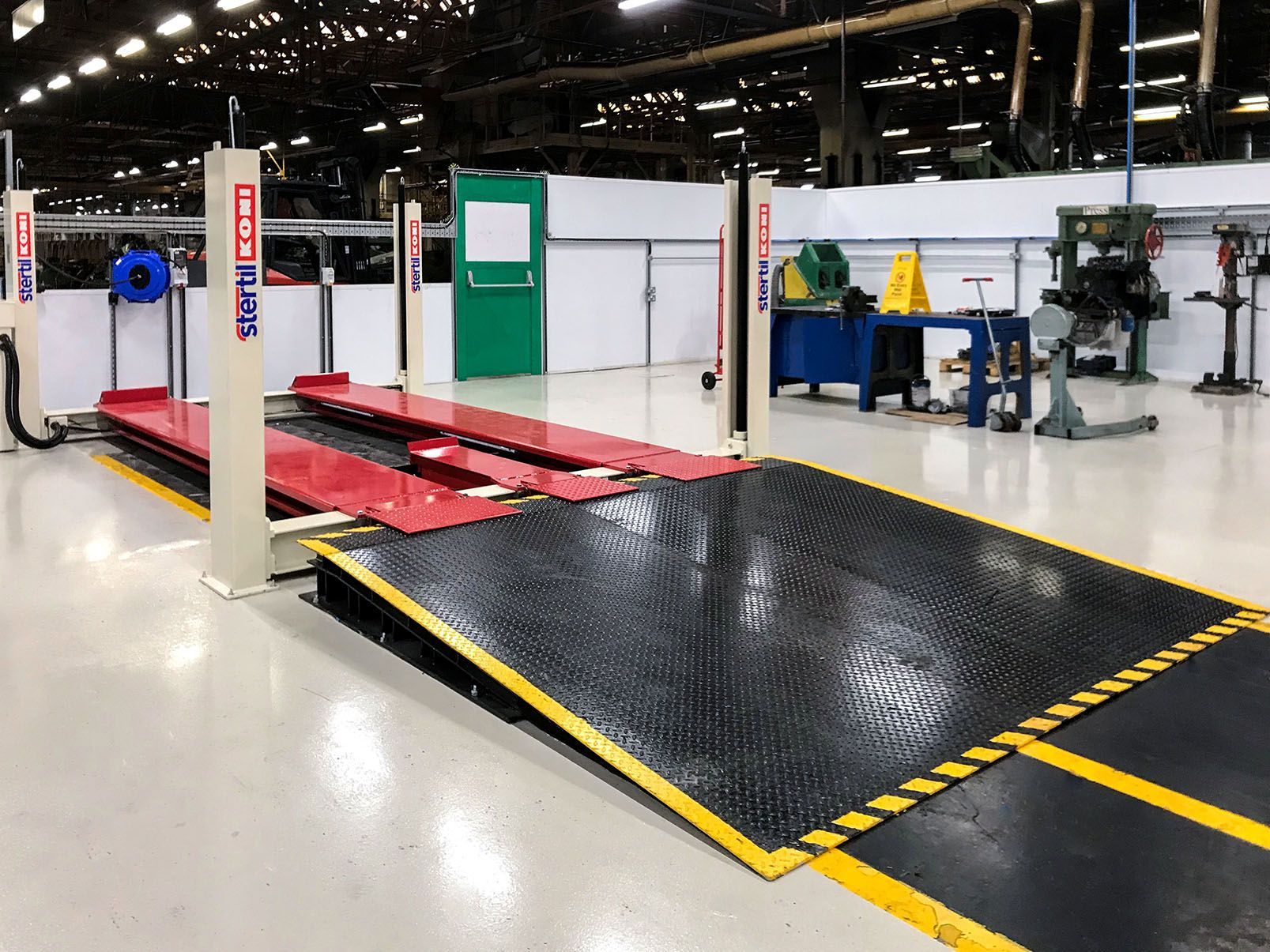 Also, this lift features a bespoke 6 metre long solid approach ramp to enable the safe and efficient loading onto the lift of a range of forklift trucks with low-positioned batteries.