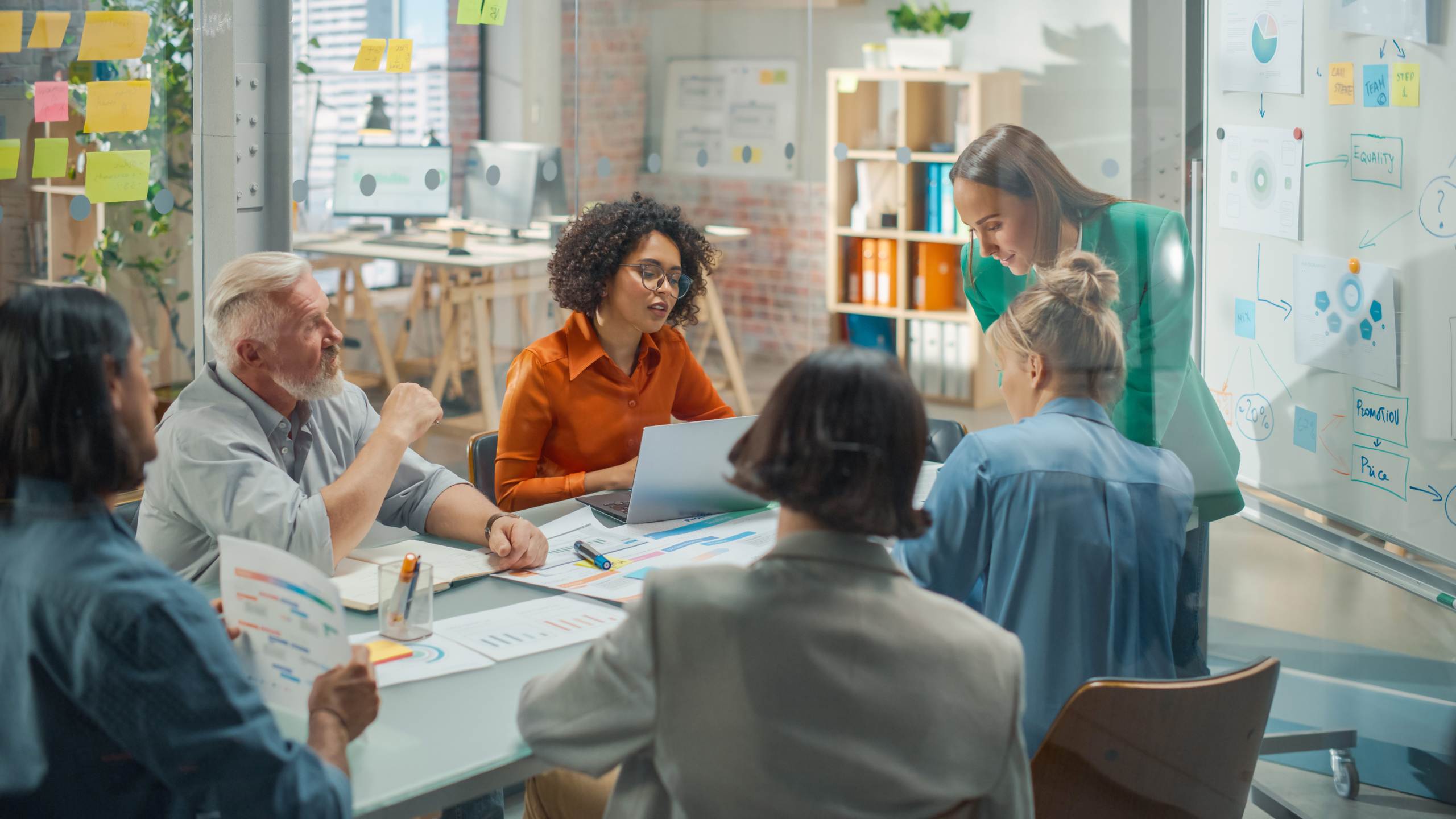 Should your business be using ChatGPT?
Member News
With its ability to communicate as naturally as a human and tackle tasks in a fraction of the time, ChatGPT – the new artificial intelligence powered chatbot from OpenAI – is a revolutionary tool that's set to change the working landscape as we know it.
Just a few months on from its release and the technology is already making a difference across many industries, helping to improve efficiency and productivity thanks to its sophisticated use of natural language programming (NLP) and AI.
And if you thought ChatGPT was just a clever customer service tool, then you'd be wrong. The technology's language skills and machine-learning capabilities mean its applications extend far beyond simply being able to automate conversations – as many businesses are already discovering.
However, the technology isn't without its controversy. This includes some pretty serious concerns being raised over issues of data security, a lack of regulation and the technology's potential to be utilised by scammers and other criminals, to name but a few…
So, how are businesses looking to capitalise on the new tech? Here are just a few of the ways ChatGPT is supporting different industry sectors.
*We just want to add a small warning here that ChatGPT is still in the early stages of development. While being potentially helpful, never ignore the warnings given by the tech over its current capabilities and limitations.
Legal professionals and barristers
Legal professionals can task ChatGPT with writing all manner of legal documents, from conveyancing contracts and settlement agreements to wills and power of attorney requests – ChatGPT can help to streamline a significant part of a lawyer's daily workload.
The tool can also be harnessed to conduct legal research, including reviewing historic case studies and pulling out any relevant information that's pertinent to the case in hand.
The chatbot function could be used to handle web-based customer enquiries, such as those relating to the legal services offered by a firm. It could even answer basic legal questions or provide an overview of an area of law.
It could also be applied strategically to suggest arguments to make in a brief or to assist barristers and their aids with legal analysis.
Just be aware…. a New York lawyer is currently in hot water after it was found his firm used AI tool ChatGPT for legal research. Six of the submitted cases appeared to be bogus judicial decisions with bogus quotes and bogus internal citations.
Financial professionals
For finance professionals, ChatGPT can be used to assist with accounting entries, such as advising the totals that need to be credited and debited.
It can also be tasked with coming up with complex Excel formulas to help you with a variety of calculations, which you can copy and paste directly into the application.
Other uses for ChatGPT for financial services businesses include as a tool to analyse investments and spending, in order to be able to deliver tailored financial advice to clients. Advanced wealth management tools can also help give visibility of investment portfolios.
Similarly, ChatGPT can be used as a means of detecting fraud and suspicious activity, by reviewing past purchasing and behavioural patterns and flagging any inconsistencies.
Just beware…. for regulated financial services firms it's important to identify who is using the technology within the organisation and for what purpose. Policies may be needed to help safeguard the firm against potential risks.
Estate agents
When it comes to selling property there's a lot ChatGPT can help with – starting with property listings.
Creating a description of each house or flat on the books can be a time-intensive exercise, but with just a few prompts ChatGPT can quickly generate an engaging listing that contains all the key information buyers need to know.
ChatGPT can also assist Estate Agents to achieve their business priorities in other areas, such as by writing SEO-friendly website copy and coming up with captions for social media channels that can help generate leads and grow follower numbers.
You can even turn to ChatGPT to help with day-to-day admin the agency needs to attend to, such as responding to customer enquiries via webchat, answering client emails, or even composing a text message to confirm a viewing request.
Just be aware…. ChatGPT has been trained on a vast amount of text and plagiarism is a potential risk, as it may include information copied from other sources without proper attribution. It's important to make sure you're creating high-quality, original, and relevant content that will be well-received by search engines and potential buyers.
Marketing agencies
From writing website and advertising copy to generating content ideas and customer emails, when it comes to marketing a business, ChatGPT could be a complete gamechanger.
Whether it's a 1000-word blog on construction trends or 10 tweets to promote a new book release, with just a couple of content prompts to guide it, ChatGPT can quickly churn out on-brand content for different marketing and sales channels.
The technology can also be used as a research tool for SEO keywords to inform new digital copy you're creating or help optimise existing content, so it performs better in paid or organic Google searches.
When needing to demonstrate the reach of the latest campaigns, including the return on investment, ChatGPT can do the sums, gather customer insight, and even pull together a presentation.
Just be aware…..there is a proven risk of ChatGPT creating inaccurate information. Brands and marketing teams need to ensure any copy created is fully reviewed by someone with a deep understanding of the subject matter, and any sources quoted should be checked.
Concerns about the platform
ChatGPT is undoubtedly a sophisticated tool that offers many useful applications but, as with any technology, it also has its weak points.
It's still relatively new to market, having only been released at the end of November 2022, and as more users engage with the platform, some pretty concerns have already been raised.
Here are some things you should pause to consider if you're thinking about using ChatGPT to grow your business.
Security
ChatGPT is still in the early stages of its release and while we've no doubt the technology would have undergone extensive penetration testing prior to launch, it still may not be immune to new cyber security threats or malware.
There's been a lot of noise about ChatGPT since its release and we know from history that where legitimate users gather, malicious users quickly follow. The hype around ChatGPT makes it a tempting target for cybercriminals seeking a way to misuse the platform.
There's even been reports of ChatGPT actually generating malicious code that could then be used to attack the very system that created it. Separate to this, there are concerns that ChatGPT could be misused by scammers to create malicious content for use in social engineering attacks such as phishing scams.
Data protection
Another big concern that's come to light since ChatGPT launched is the system's handling of sensitive and personal data.
ChatGPT actually retains the information its users enter to help train and improve its AI. This means that anything you share with ChatGPT of a sensitive nature, for example financial records, trading results, or customer details, could be made public – unless you opt out. Even then, there are still concerns over how the data is encrypted and destroyed.
Businesses such as Samsung have already banned the use of ChatGPT among their employees over data privacy concerns, while others, like Amazon, have severely restricted access to it. Concerns over regulatory compliance have also prompted many banks to restrict employee access to the platform.
Banned in some countries
In fact, some countries are so concerned about ChatGPT they've even go so far as to ban it. The list of global territories where ChatGPT is currently banned (at time of writing) include Russia, China, North Korea, Cuba, Iran, Syria, and Italy, who banned it over GDPR concerns.
In conclusion, while it's clear that ChatGPT offers businesses huge growth potential, the legitimate concerns around its safety and security flagged by countries and businesses should also not be dismissed.
Have an IT challenge you need to solve?
Get in touch with our team here at Dragon IS for expert, jargon-free advice on your IT systems, cyber security, AI and more. Contact us using info@dragon-is.com or by calling 0330 363 0055.