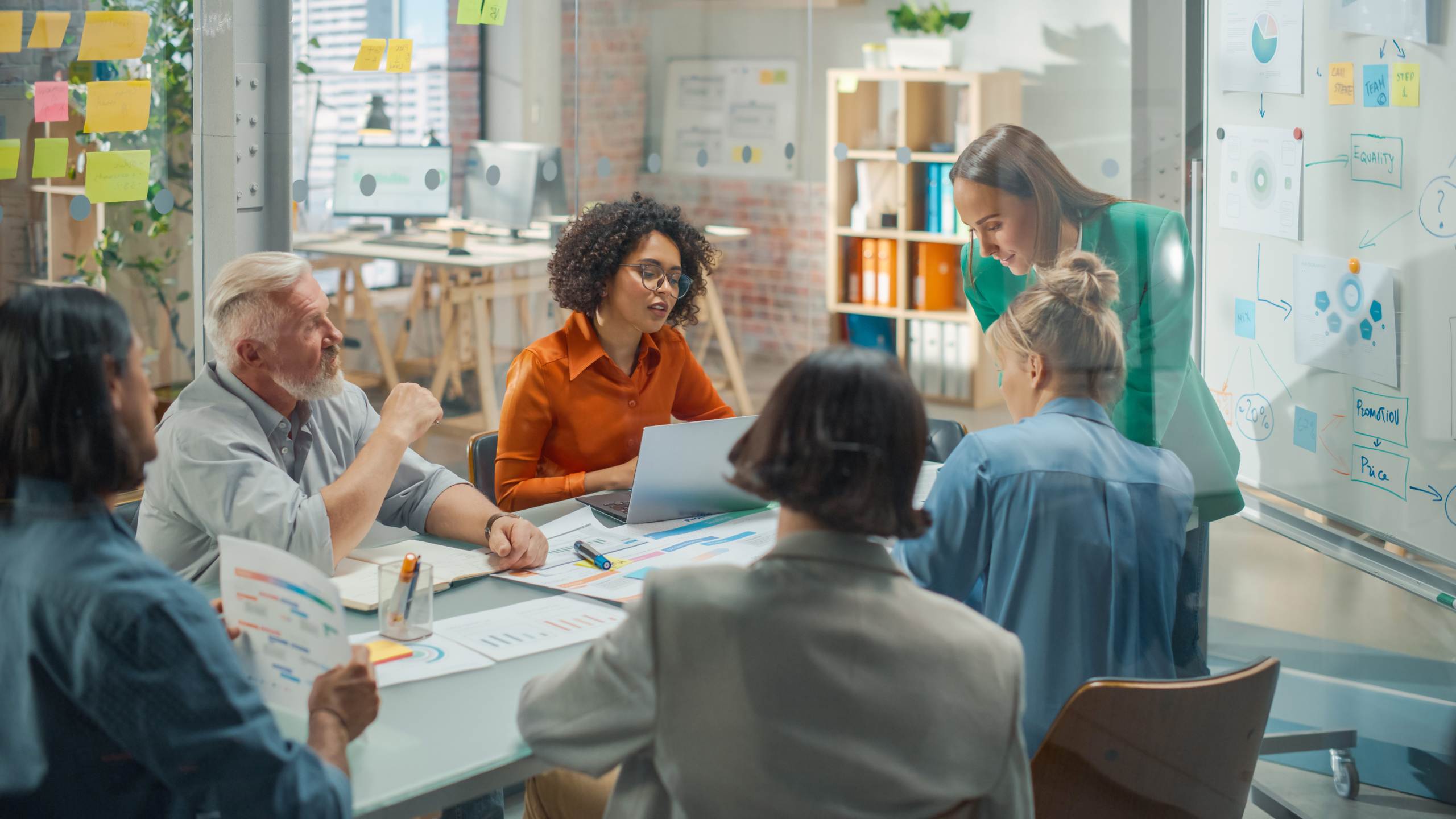 Profitability relies on people say HR experts
Member News
Half of SMEs believe that employee retention is the most important aspect of people management in 2023, according to the latest data from award-winning HR experts.
Kettering-based HR Solutions' 2023 SME Business Survey found that 50 per cent of respondents were concerned about employee retention during the current economic climate.
The HR consultancy suggest that implementing a cost-effective, strategic people plan will create a strong, motivated and dedicated team – the key factor in driving an SME's profitability.
HR Solutions CEO Greg Guilford said: "An employee's intentions to remain with their employer, increases when the employer addresses their needs. As businesses navigate changes to UK immigration rules and employment law, as well as deal with a labour and skills shortage, it is vital that they keep their workforce happy and loyal.
"Retaining employees is far less expensive than recruiting. Consider developing a people plan that is in line with your business plan as this will enable your employees to develop and grow."
Good employee retention can lead to five benefits – increased employee loyalty, fewer employee transitions so less disruptions for the team, improved customer relations, improved brand reputation, and a highly skilled workforce.
It also saves money by avoiding resignation admin costs, recruitment fees and any productivity lost in inducting and training a new starter.
Boosting employee capability by upskilling not only supports current and future business needs but is critical to employee attraction and retention.
The HR Solutions team will hold a webinar on the subject to share their knowledge on Thursday, 10th August at 10am.
Greg said: "Upskilling and focusing on employee benefits are great ways to cost effectively ensure that top performers at the company remain motivated and are willing to produce results for the business.
"Not only does this build knowledge, expertise and experience in the workforce but it brings stability to the company too."
Each year, the HR Solutions SME Survey provides a pulse check on the SME landscape, looking at how the previous year has impacted businesses. The results are used to predict key factors for the year ahead, sharing insight on how to leverage opportunities, and overcome challenges.
The 2023 survey results showed that current economic pressures are causing employees to evaluate their salaries and benefits and ask for more.
Reward and recognition strategies can lead to a high performing and engaged workforce. During a recent webinar, 27% of our audience stated they would offer a pay rise in 2023, and 77% intend to offer a one off bonus.
Though bonuses or pay rises are not always a viable option, there are alternatives. A business could support employees through a share save scheme, employee assistance programme or employee cash plans to include dental treatment or optician appointments.
A good company culture or a set of shared values, goals, attitudes, and practices will also help with retaining staff as if employees enjoy the work that they do and enjoy being a part of the business, it will encourage them to stay.
From the survey data, company culture was the third most selected area of people management that SMEs feel is important, with 39% of the vote.
Greg said: "Employee retention remains a key theme as 2023 progresses and businesses need to be proactive in reducing staff turnover. Salary increases in line with inflation are not always viable, however, SMEs need to remain competitive in their salary and benefits packages, or risk losing top talent to competitors as the cost-of-living crisis continues to grip the nation and drive employee decision making."
You can register for the HR Solutions webinar – Building Skills and Capabilities of Your Workforce – by visiting https://www.hrsolutions-uk.com/upcoming-webinars/