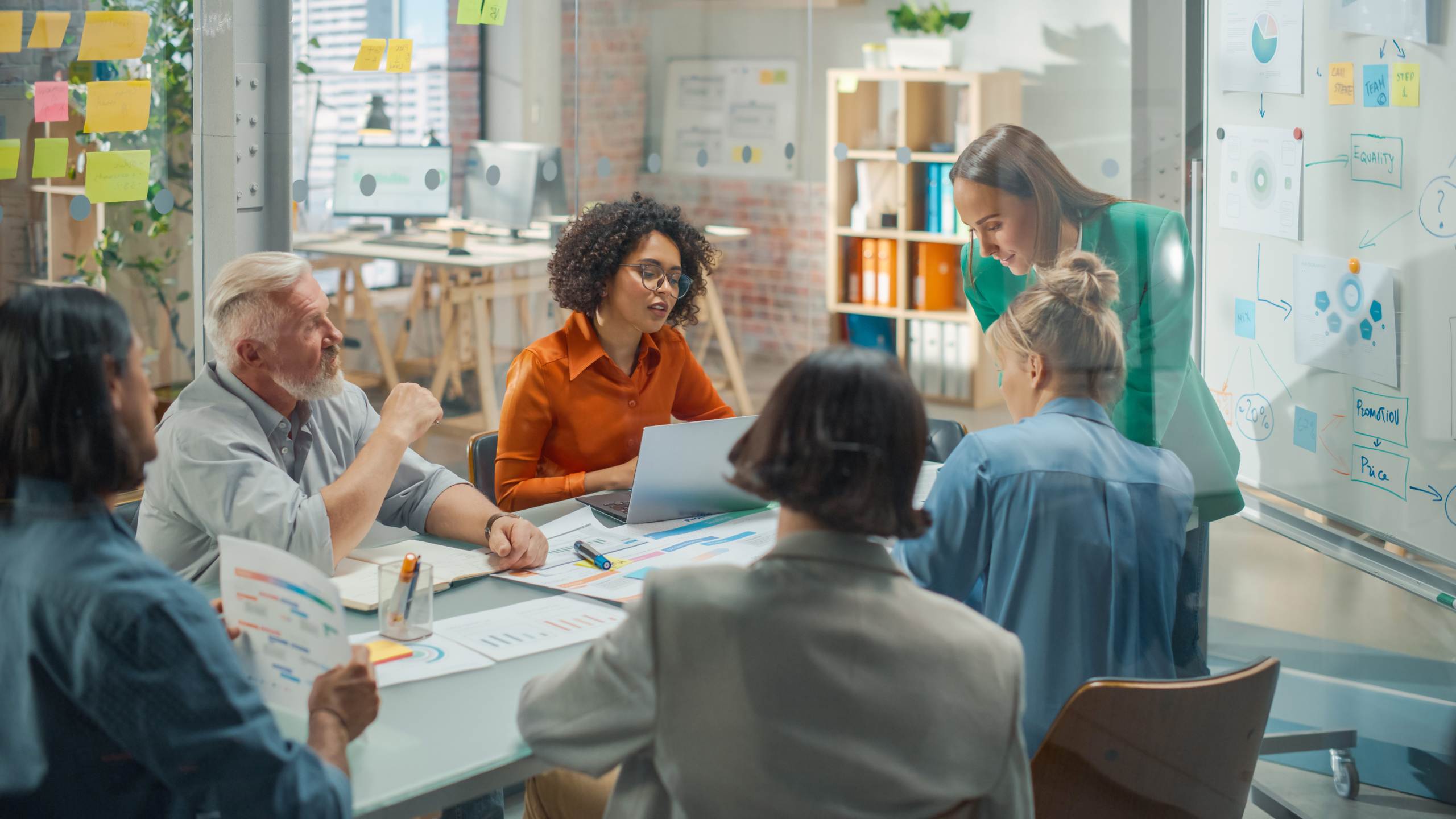 Office move marks start of a new chapter for sales and marketing firm
Member News
A Northamptonshire-based sales company is relocating to new offices in the county after experiencing significant post pandemic growth.
Virtual Sales Team, which has been operating in Northampton for 15 years, has moved into a 1250 sq ft barn office on Pury Hill Business Park near Towcester.
The move comes after a difficult trading period for the company, which was massively impacted by the COVID-19 pandemic.
As the months have rolled by, Virtual Sales Team has bounced back stronger than ever and now boasts a team of 37 people, four more than pre pandemic.
Andrew Smart, solutions director and founder of Virtual Sales Team, said: "I don't mind admitting that we had a really tough time during COVID-19. Our business dropped off significantly during the first lock down as many of our clients didn't want to be seen to be marketing or selling during this time and wanted to pause their activity. We furloughed staff and moved out of our prominent office at Rushmills in Northampton and reverted to working from home.
"Whilst this was hugely concerning and stressful at the time, it did give us the opportunity to take a step back and look at the business with fresh eyes and devise a whole new business plan and fantastic product portfolio. We have launched new services, such as LinkedIn Outreach and Market Research, Database Research and Qualifications Teams, a new Cloud based CRM (which we give our clients access to) and other interesting digital services – all of which enhance the quality and volume of the sales opportunities we create for our clients whilst giving them full transparency of our activity and their ROI and far more insight into what their prospects are thinking."
The location for the new office was chosen after a staff happiness and wellbeing survey gave the management team a list of criteria to satisfy, which included green space, free parking, electric vehicle charging points and close proximity to gyms and restaurants for lunch breaks. It also needed to be the perfect space to fully embrace a hybrid model of working, bring the team together again and welcome clients.
"Choosing the location for our next office proved to be a real challenge," said Andrew. "Before Covid we were fully office based, then we were fully remote. Now we want a hybrid of the two. VST has been testing the hybrid model for over six months now to find, not only the perfect size of office, but also what additional value the space needs to deliver. We needed to find somewhere that made people excited about going to work again on the days they do and that could offer an environment we could work together collaboratively and creatively. At Pury Hill there are nature walks, a gym, a café and the setting is just beautiful. The team absolutely love our new home and tell us we completely overdelivered on their brief.
"Being less than 10 minutes from Milton Keynes but still in Northamptonshire also extends our reach over the border in terms of attracting and recruiting talented staff in the future."
Louise Howson, who was promoted to managing director at Virtual Sales Team in April, added: "We are seeing this move as the start of a brand new chapter for Virtual Sales Team – we are calling it VST 2.0 internally!
"The name Virtual Sales Team is more relevant now than when we were established in 2007. We want to remain true to our core mission of 'introducing our clients to their next customer' but being innovative in the way we do it and constantly looking at developing new products, processes and services that will enable us to deliver on that.
"People noticed when the sign came down at our last office as it was in such a prominent position on the Bedford Road. We want to let people know that we have bounced back to be bigger, better and more efficient than ever before and we intend to keep building on that momentum."
For more information on Virtual Sales Team, visit https://virtualsalesteam.co.uk/. To arrange a visit to the new office to see the team, call 0800 085 5574.