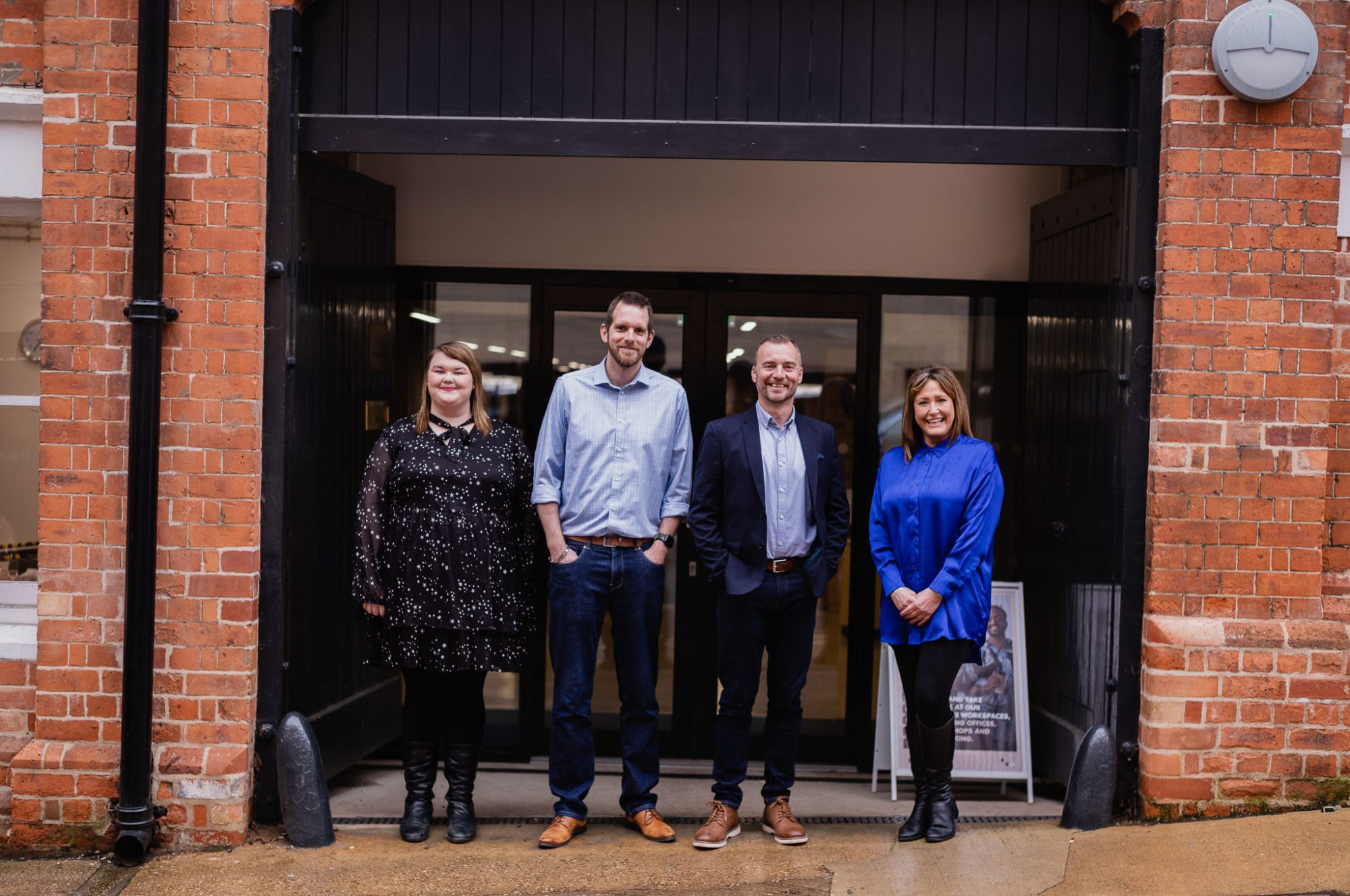 Northampton construction project reaches award final
A £14 million hub for startup businesses in the creative industries and digital sectors has reached the final for two prestigious local business awards.
Vulcan Works, which opened in Northampton in February, has been announced as a finalist in two categories at the Northamptonshire Business Excellence Awards – Land and Development Award and Innovation Award.
The awards are recognition of the efforts of the Vulcan Works team and West Northamptonshire Council, who not only part-funded the project but was instrumental in facilitating the development and appointed Oxford Innovation to manage the space.
The Land and Development Award acknowledges a construction project that has had a significant impact on the Northamptonshire community or economy. The Innovation Award recognises a business that has demonstrated originality and creativity through an innovation or idea, making significant contributions to an industry and society.
The Vulcan Works and West Northamptonshire Council teams have been jointly shortlisted for both awards for sympathetically renovating old, derelict buildings owned by the council to create an incubation space for startup businesses in the creative and digital sectors, which were identified as important, growing sectors in Northamptonshire.
Once the facility opened, the Vulcan Works team worked hard to support startups through a wide range of events and partnerships with other business support organisations. There are also plans to launch two new incubation schemes over the coming months.
Centre Manager at Vulcan Works, Garrick Hurter, said: "It is fantastic that Vulcan Works has been recognised in this way and we really hope that we have cause for celebration on the night. We are immensely proud of what we have achieved already with the Vulcan Works space, despite only being in operation for the last six months. Not only does the building itself look incredible but, as we are so innovative in our approach, we are genuinely excited to see the impact we can continue to make to fledgling young businesses and the Northamptonshire economy as a whole."
Cllr Dan Lister, Cabinet Member for Economic Development, Town Centre Regeneration and Growth, added: "It is fantastic news that Vulcan Works has been shortlisted for two categories at the prestigious Northamptonshire Business Excellence Awards. This truly reflects the hard work of all those involved in bringing this project to life, and all the continued dedication of our partners at Oxford Innovation to provide innovative business support to local SMEs."
The Northamptonshire Business Excellence Awards take place on Thursday 9th November at the County Cricket Ground in Northampton.