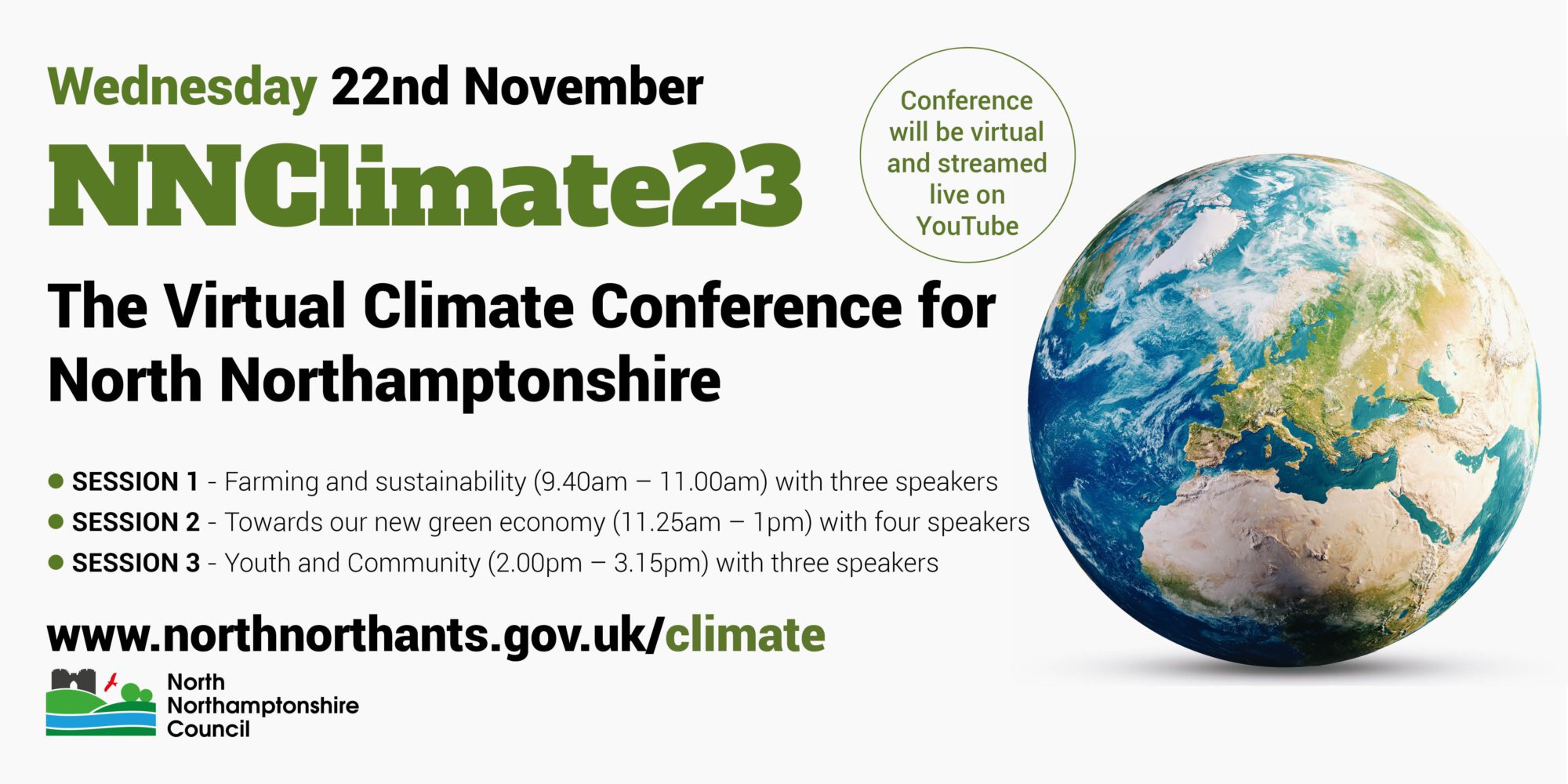 NNBN Backing NNCLIMATE23 For A Greener Future
Northamptonshire Membership organisation NNBN is encouraging local businesses and business leaders in the North of the County to attend the forthcoming NNCLIMATE23.
Led by North Northamptonshire Council, the third NNCLIMATE virtual conference takes place live on You Tube with speakers throughout the day around three key areas: Farming and Sustainability, Towards A New Green Economy and Youth and Community.
Joining the Conference this year will be winners of The Green Award at this year's NNBN Awards, Ball Beverage Packaging, TopHat creators of homes with a sustainable core as well as a host of other speakers who will be sharing the work they are doing in the area for a sustainable future.
NNBN Director Simon Cox said "We're encouraging businesses to join the NNCLIMATE Conference online to be inspired and learn more about what's happening locally."
"Sustainability is key for future generations and we're encouraging people to attend NNCLIMATE to learn more about what's been going on in the area from other local people. We will all learn something new from the speakers and be inspired."
Cllr Harriet Pentland, the Council's Executive Member for Climate and the Green Environment, said: "We're delighted to announce our third climate change conference and I look forward to hearing all the great work going on in our area.
"Addressing the challenges of a changing climate is essential as we work towards a sustainable future.
"I would encourage our local businesses to support the upcoming climate conference, NNClimate23, as much as they can.
"We would welcome their participation to not only showcase a commitment to sustainability but also help shape local policies that promote a greener, more prosperous future for our community. Any viewers can also ask questions throughout the day.
"Together we can drive positive change and ensure a sustainable, resilient local economy."
The Conference will be live broadcast on Wednesday 22nd November starting at 9.30 am and more information can be found by visiting https://www.northnorthants.gov.uk/climate/climate-conference