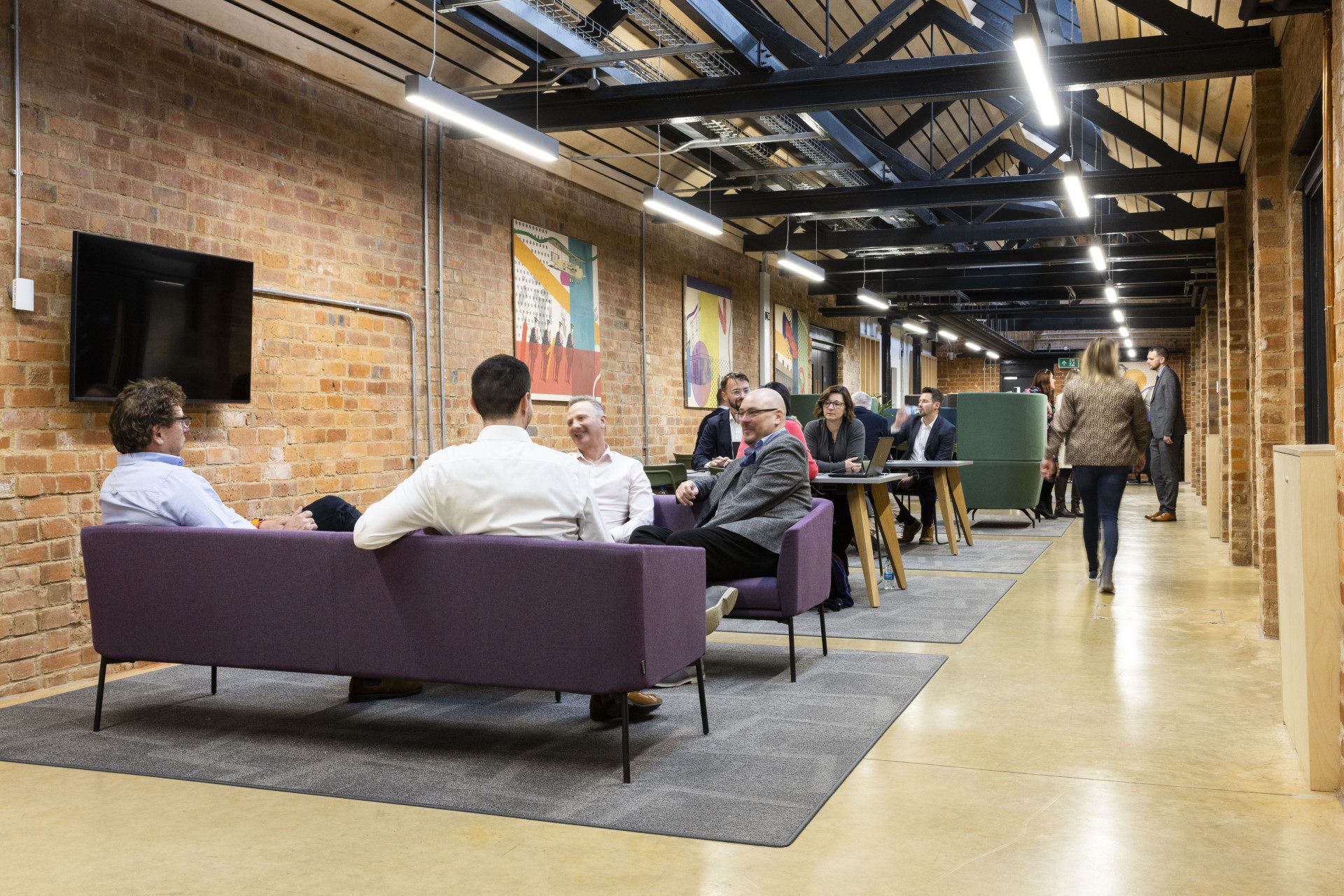 New programme launches for aspiring entrepreneurs in Northamptonshire
A new incubation programme has launched to support would-be entrepreneurs in Northamptonshire.
Funded by West Northamptonshire Council and utilising £40,000 of the UK Shared Prosperity Fund (UKSPF), Vulcan Creatives is a free, six-month programme run by the team at the Vulcan Works flexible workspace in Northampton. It aims to support ambitious individuals with their business idea by developing the concept further, creating a business plan and teaching the skills needed to succeed in the world of entrepreneurship.
The programme will be led by Vulcan Works' on-site business growth manager, Darren Smith, an entrepreneur who has started and sold businesses and worked in mentoring roles over the last 20 years. It aims to support a minimum of 40 entrepreneurs in becoming enterprise-ready over the next two years. It is open to residents of Northamptonshire aged 18 and above with an interest in exploring their own business ventures and an openness to new ideas and growth ambitions. Participants need to commit to a minimum of two days per week for the programme and actively engage in 1:1 business support and coaching activities. The programme commences with its first cohort in January 2024, with applications being invited from today and closing in December. Preference will be given to those looking to set up a creative business.
Those who take part in Vulcan Creatives will also receive free access to the Vulcan Works facilities during the course of the programme and up to 50% off workspace in the building after graduating.
Darren said: "I am hugely excited to open applications for the first cohort of Vulcan Creatives. As a Vulcan Works is a creative hub, this scheme is aimed at new businesses in the creative sector, or those with creative ideas for new businesses. As an exciting and dynamic sector, with many interrelated sectors, we're hoping that many entrepreneurs will benefit from this programme.
"I look forward to working with local creative visionaries to bring their business idea to life and guide them through the process of exploring, validating and developing their idea into a fully-fledged business plan. Together, we will cultivate entrepreneurial skills that will enable this exclusive group of Vulcan Creatives to build a like-minded community of business owners who can confidently lead their very own enterprises to success."
Cllr Daniel Lister, Cabinet Member for Economic Development, Town Centre Regeneration and Growth at West Northamptonshire Council, added: "We are invested in enabling the creation and growth of start-ups, entrepreneurs and local businesses. We are thrilled to allocate our UKSPF funding to this scheme that is focused on supporting creative entrepreneurs to start within West Northants.
"This scheme is in addition to the ongoing activities of our Economic Growth & Inward Investment Team who endeavour to support every local resident and employer to thrive in West Northants. The Vulcan Creatives programme will see new start-ups receive the support they need to grow and flourish, which has the potential to make a real positive change to our local economy."
For more information on Vulcan Creatives and how to apply for a free place on the first cohort starting in January, go to https://vulcanworks.co.uk/vulcan-creatives/. The closing deadline for applications is Friday 8th December 2023.