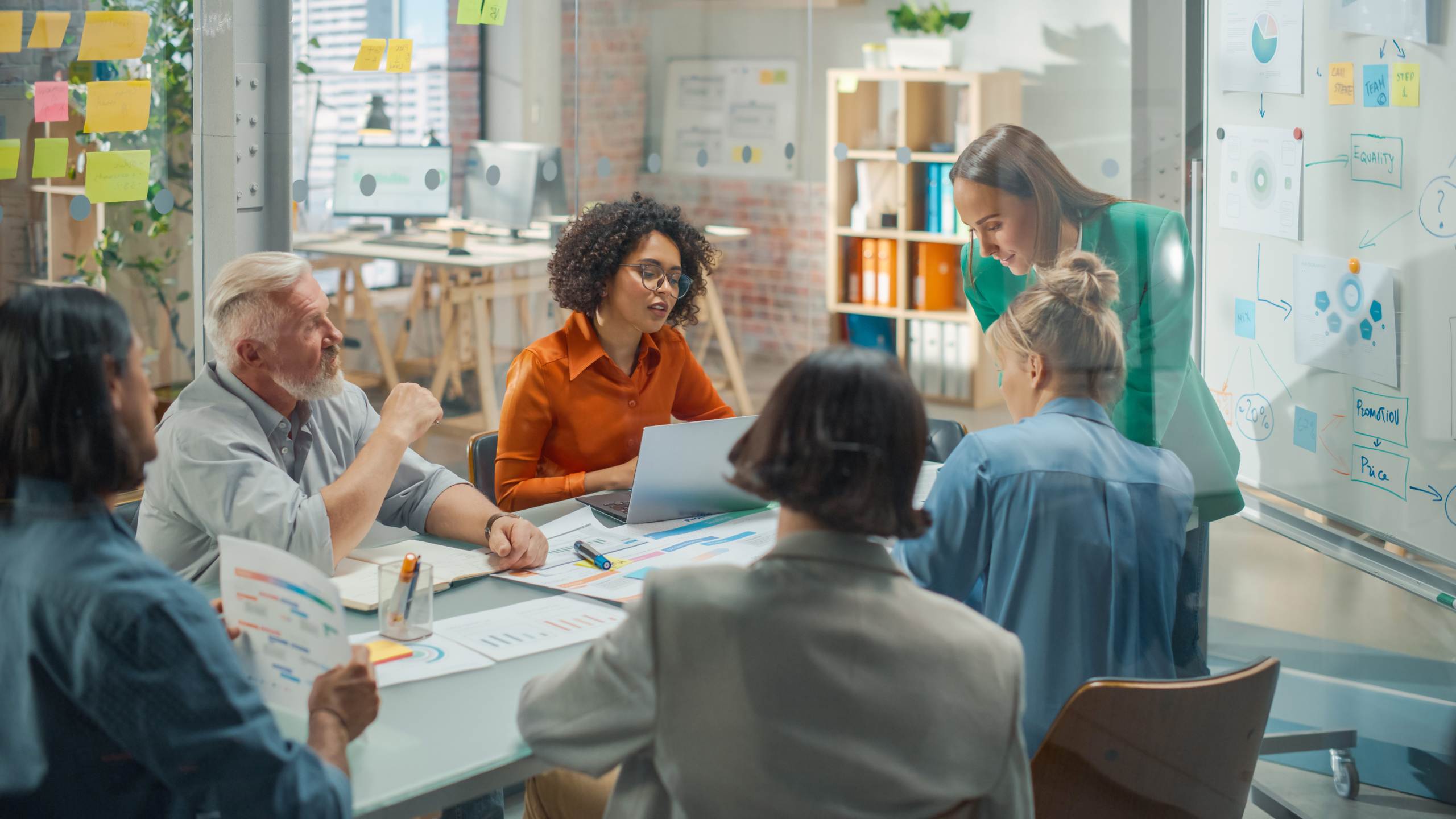 New IFtL "Youth Parliament" formed to tackle future-focused issues in school communities
Member News
Thirty pupils from 15 primary schools in Corby and Milton Keynes have formed a new "Youth Parliament" to help shape the future direction of the Inspiring Futures through Learning (IFtL) multi-academy trust and its common causes.
The cross-trust forum, supported by IFtL Chief Executive Sarah Bennett, is designed to empower pupil voice to support and inform the organisation's decision-making by providing "leadership and action opportunities for our children on issues that are important to them". The first parliamentary meeting explored a range of issues including understanding of IFtL values, and sustainability and the environment.
"At IFtL, we strive to continuously deliver high quality education, including for disadvantaged children and children with SEND, operating fair access," Sarah said. "However, in addition, our schools have an ever-growing wider purpose in intellectual, social and character development; understanding our role in society; our civic duty. We recognise the power of schools working together as places that inspire people, children and adults, to be continuously learning, and to be supported in their growth.
"As part of this ethos, we want to create opportunities to hear the voices of our children and collaborate, debate, innovate and inspire everyone to be their best version of themselves. Through their learning, children recognise their positions as leaders, celebrating the diversity and knowledge within our communities to collaborate and innovate. The idea behind the Youth Parliament is for children to know they are part of something bigger and are special for their own reasons – that they have a whole community behind them and how this sets opportunity for the future. Children need to feel it, and then see it.
"I am looking forward to seeing the Youth Parliament develop and the children's leadership will play a major part in our decision making. With sustainability, the impact of our actions on our planet are highly visible and our collective responsibilities to ensure an action-focused approach throughout society, now and into the future, is key. In our first meeting they discovered that schools use energy at night, as well as during the day, and this was something that needed addressing as much as possible."
Victoria, a Year 6 pupil at Priors Hall school in Corby, said: "Being in the Youth Parliament means I can be involved in changes around the school and make the school even better than it already is. We learned more about the meaning of our IFtL FUTURES values: F is for Fun, U is for Unique, T is for Together, U is for Unafraid, R is for Responsible, E is for Energetic, and S is for Safe. This lets us know we can have a bright future if we follow these steps. I think the Youth Parliament will also help me to have a brighter future as I have a role that is very important, and help me be ready when I have to get a job."
Another Priors Hall pupil, Amelie, explained: "IFtL is all about changing our future for the better. The Youth Parliament means I can help school through fun activities that also teach children about things like helping the environment. For example, I learned about how having the heating turned on makes electricity use higher than it might be. I would like to help keep electricity use down and also do more assemblies to teach people how important it is to keep the environment safe. By the end of the year, I
would like to go to all of the meetings, meet new people and make new friends. I would like to inspire people's futures and make our year group have the best last primary school year."
Jathin, a Year 6 pupil at Fairfields Primary School in Milton Keynes, commented: "It means a lot to me to be involved in the Youth Parliament because I am not only working with Mrs Bennett but also representing the whole school. I found the first meeting, where we discussed our timetable, very informative. I want to achieve a better school, more eco-friendly." Fellow Fairfields pupil, Maya, added: "I feel happy, matured and so proud to be on the Youth Parliament. I found the meeting fun and we discussed what we are doing in the next meeting. I want to achieve the school's full potential."
Pupils from the following schools are involved in the IFtL Youth Parliament:
Ashbrook School
Chestnuts Primary School
Exeter School
Fairfields Primary School
Glebe Farm School
Heronshaw School
Holmwood School
Olney Infant Academy
Olney Middle School
Priors Hall
Rickley Park Primary School
St Mary and St Giles Church of England School
Two Mile Ash School
Whitehouse Primary School
Woodnewton School