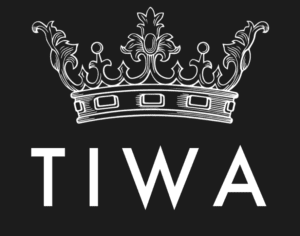 NATURALLY TIWA® BY NATURALLY TRIBAL SKINCARE LIMITED
Vegan and Cruelty-Free Milton Keynes-based, award-winning Natural Skincare company crowns its skincare brand with a new name.
Naturally Tribal Skincare Limited is evolving into NATURALLY TIWA SKINCARE by putting a stamp on its brand through a new brand name. The company decided that as they have grown, developed, and evolved, their products deserve a name of their own.
The word TIWA in one of the main tribes in Nigeria (Yoruba) has many meanings including 'One who owns the crown, One who wears the crown, or Our Own'.
NATURALLY TIWA founder Shalom Lloyd explains the reason behind this change citing TIWA as one word, that tells the brand story –  "From our Transparent and Traceable sourcing to our Innovative products designed for the Whole body whilst remaining Authentic and true to our core values. TIWA is powerful, TIWA is belonging, TIWA is ownership and taking charge to say, yes, we own our brand.
Staying true to their ethos and paying homage to Africa, the company's Head of Marketing, Hannah White says "Our products remain the same, our purpose and values remain the same, we still look and feel the same. What we have done is given our skin and body care range a brand name that truly captures who we are and one which aligns with the names of each product and our respect for the main source of our ingredients – Africa".
With the name change effective as of 1st October 2023, communication to customers and the wider world already started with the launch of the brand's Paw Patrol Clean and Soft Range which was launched under the new Naturally TIWA brand name. The Naturally TIWA Paw Patrol range is based on characters from the popular animated TV series for pre-schoolers, created by Spin Master Entertainment and airing on Nickelodeon. The 'Clean & Soft' range under the Naturally Tiwa brand launched in the spring of 2023, following a licensing agreement with the leading media and entertainment company, Paramount, in the UK.
With a company ethos based on using the power of nature to nourish skin and founded as a natural solution for skin conditions, the company is strongly communicating their customers' voice through a new name – "On the darkest days when my skin eczema flares up, when I feel down, unloved and unworthy, I remember Naturally TIWA and I straighten my crown"