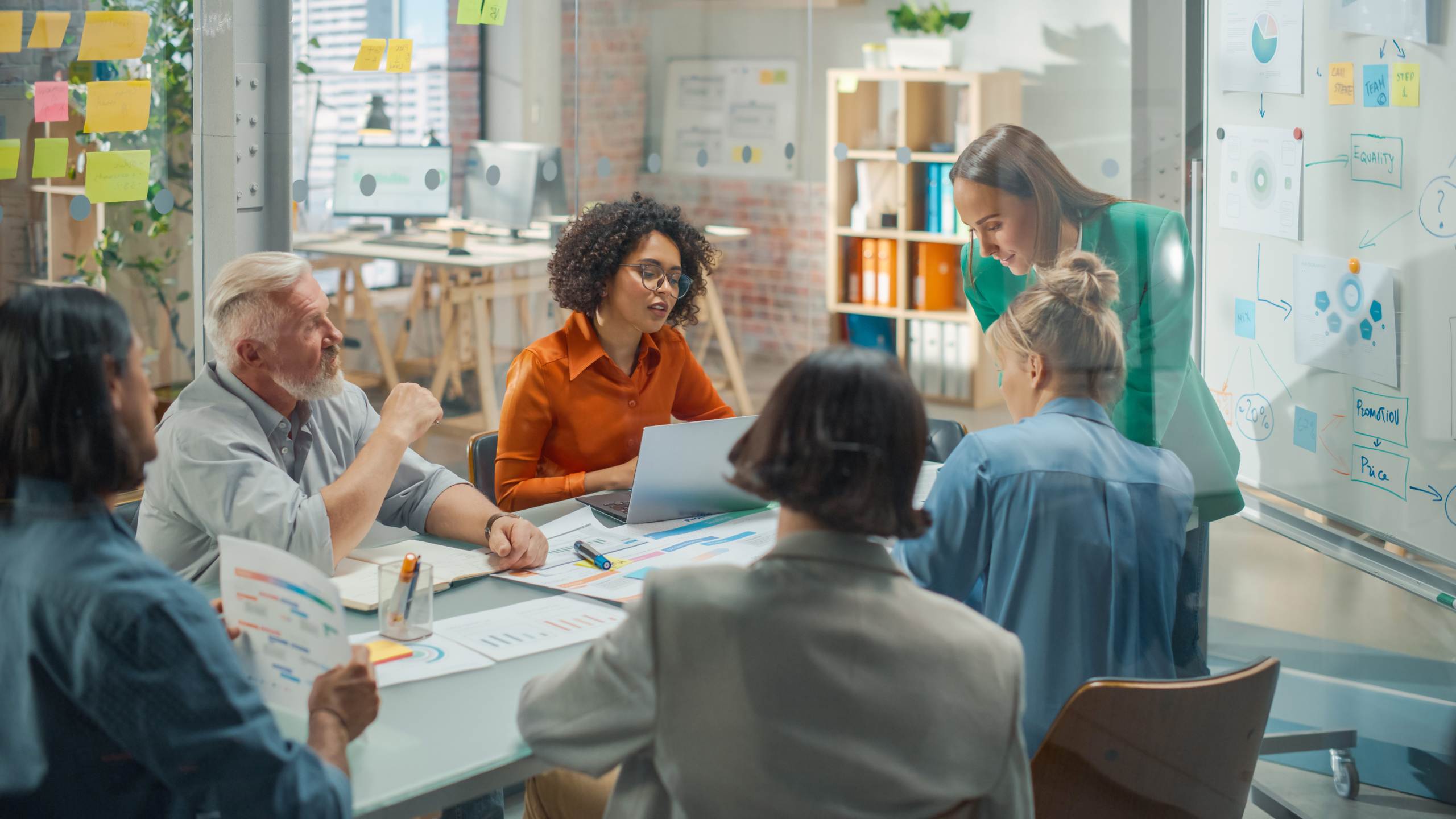 Moulton College hosts Winvic Construction to celebrate Women in Construction Week
Member News
Moulton College, based in Northamptonshire, welcomed female members of Winvic Construction to give talks and deliver workshops to celebrate Women in Construction Week. The morning was attended by female school students, who travelled from multiple counties, to get a feel for what it is like to be a female working in the construction industry.
The event was initiated by national procurement organisation and social enterprise Fusion21. Sarah Maguire, Social Value Manager at Fusion21 said: "This events' purpose was to inspire a new generation of young women to consider careers in construction. The industry is facing a nation-wide skills shortage so it was only fitting that we play our part in encouraging women to consider joining, what has often been perceived as a male dominated sector."
Students were firstly given a series of presentations which highlighted the breadth of careers available within the construction sector. This was followed by a tour of Moulton College's Construction centre led by Furniture & Cabinet Making lecturer, Rhiannon Hankins. During the tour Rhiannon described her own career journey and also discussed how the College's courses are designed to set students up for their future careers.
The event ended with engaging workshops led by Winvic. One workshop challenged students to become structural engineers and pull together a new tower block. The other tested PH levels of various household items, discussing erosion and the effects of construction on the environment.
Rhiannon commented: "Days like today are so important for the construction industry, it's crucial that these boundaries to entry are challenged, and it was fantastic to welcome so many keen female students to Moulton. We are already seeing more female students on our courses but we are committed to doing everything we can to encourage more."
Charlotte Wildman, Design Manager from Winvic and Board member for The Institution of Structural Engineers (IStructE) said: "Winvic's head office is based at Moulton Park in Northampton, so it's been great to talk to students from across the region to showcase what a vibrant, exciting industry construction is with a huge range of opportunities and great earning potential. We recognise that having a diverse workforce is important to the future of the industry and so Winvic is dedicated to helping tackle future skills shortages by inspiring the next generation, proactively promoting the sector and encouraging diversity. Through our blog on our website we feature insights into the different roles available."
For more information about Moulton College visit www.moulton.ac.uk