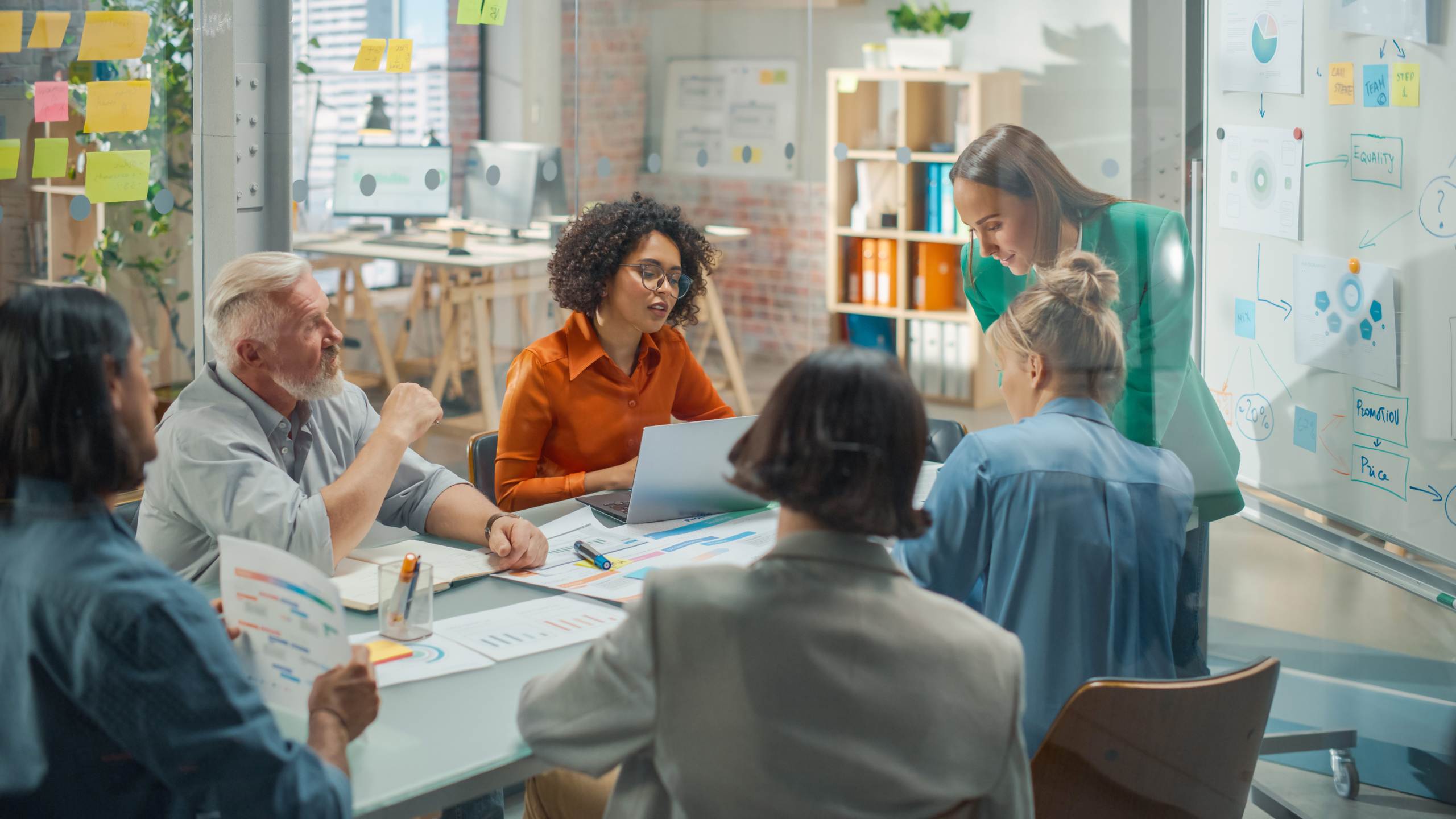 Minderful hosting a live webinar on anxiety in the workplace in honour of Mental Health Awareness Week 2023
Member News
Minderful Live Ep.4: Anxiety from All Angles
A Conversation between a Doctor, a Patient, a Business Leader, a People Manager, and a Loved One
Wed 17th May 2023 at 12 PM (BST)
Each month, Minderful hosts a live panel talk that opens up the conversation around mental health in the workplace by getting everyone in the 'room': for an authentic and well-informed conversation about a specific mental health problem.
For Mental Health Awareness Week 2023, Minderful are exploring how anxiety can be managed in the workplace, with expert insights from a Doctor, a Patient, a Business Leader, a People Manager, and a Loved One.
Minderful Live EP.3: Anxiety from All Angles
Date: Wednesday 17th May 2023
Time: 12PM BST
Location: Online
Minderful offers personalised workplace wellness programmes such as 'Stress & Anxiety', with a fresh, fun, practical approach to mental health. Get in touch with Minderful for Work to curate a package that works for you and your team.
Contact: matthew@minderful.com


Meet the speakers:
Dr Nick Prior
The Host | Psychiatrist & CEO at Minderful
Dr Nick Prior is the CEO and co-founder of Minderful, a company focused on workplace wellness. He has a clinical background as an NHS Psychiatrist and a degree in physics from Imperial College London.
Nick's mental health struggles with bipolar disorder and his family's struggles with suicide, depression, and bipolar disorder give him unique insight into what makes good and bad mental health. He is on the NHS Clinical Entrepreneur Programme and a Patron of Mind Norfolk and Waveney.


Margarete McGrath
The Leader | Global Advisory & Strategy Partner Lead at Dell Technologies
Margarete is the Global Advisory & Strategy Partner Lead for Dell Technologies where she cultivates strategic partnerships that integrate different technologies and service capabilities leveraging a diverse ecosystem to deliver value.
Previous to that, Margarete was a management consultant where she worked for EY and PwC leading digital transformation. She previously worked for PwC in Australia, New Zealand, Hong Kong and more recently in Ireland and the US. Margarete supported many public and private sector clients with their business transformations.
Alongside this, Margarete previously ran two successful start ups' focusing on sharing models in food sustainability and building social networks while in New Zealand.
Today, Margarete works with a diverse group of ecosystem partners that helps clients accelerate their digital transformation journey to build greater digital trust. Dell Technologies provides a wide range of solutions ranging from multi cloud, edge computing, cyber security solutions delivering smart and secure solutions to drive enhanced customer experiences and new business model opportunities.
Margarete is a champion of diversity in digital and a strong advocate of STEM. She is big believer in female entrepreneurship and green technology, and an advocate of Mental Health and Wellbeing in Dell.
Alex Hanson-Smith
The Leader | CTPO & Co-Founder at inploi
Alex Hanson-Smith is the CTPO and Co-Founder of inploi. inploi is a UK-based SaaS technology company with a global ambition: rebuilding the infrastructure of online talent attraction by building a better hiring future, for everyone. inploi's suite of products helps brands to attract, convert and analyse the future of their workforce.
Alex is a product leader, full-stack engineer and designer. Alex is a member of the Founders of The Future.
Keely Ann Jones
The Manager | Business & Marketing Officer at Horizon HR
Keely Ann is the Business & Marketing Officer at Horizon HR. Horizon HR is a trusted HR Partner supporting education, small businesses and charities to get their HR right the first time. Horizon HR are passionate about supporting their clients with their wellbeing, following whatever process or policy is necessary.
Keely Ann's varied role involves expertly supporting the team to continually provide expert services at Horizon HR. She strongly believes that supporting people with anxiety at work isn't just the right thing to do but it can help to reduce loss of productivity, alongside increasing employee retention and overall employee experience. She is by nature a born organiser, resourceful, approachable and compassionate.
Dr Donald Masi
The Doctor | Consultant Psychiatrist at Priory Hospital
Dr Donald Masi is a Consultant Psychiatrist at Priory Hospital where he manages the inpatient and outpatient care of individuals with a variety of mental health difficulties.
Donald has a clinical background in Neuroscience and Neuropsychology, along with a Diploma in the Philosophy of Medicine. After completing his initial psychiatry training, he became a member of the Royal College of Psychiatrists, and was appointed as a consultant and lead clinician in a busy London Community Mental Health Team. He was later promoted to an associate clinical director position, before joining Priory Hospital Roehampton.
Donald has previously researched mood disorders in those with neurological disease, including multiple sclerosis (MS) and motor neurone disease (MND). His work supported the expansion of mental health provisions for those with MS in South East London.
Donald treats everyone with mental health needs as individuals, considering the diversity of people's backgrounds. His clinical care is comprehensive and empathic. He supports the hospital's governance structures, including the senior management team.
#mentalhealth #workplacewellness #anxiety #mentalheathawarenessweek #tohelpmyanxiety