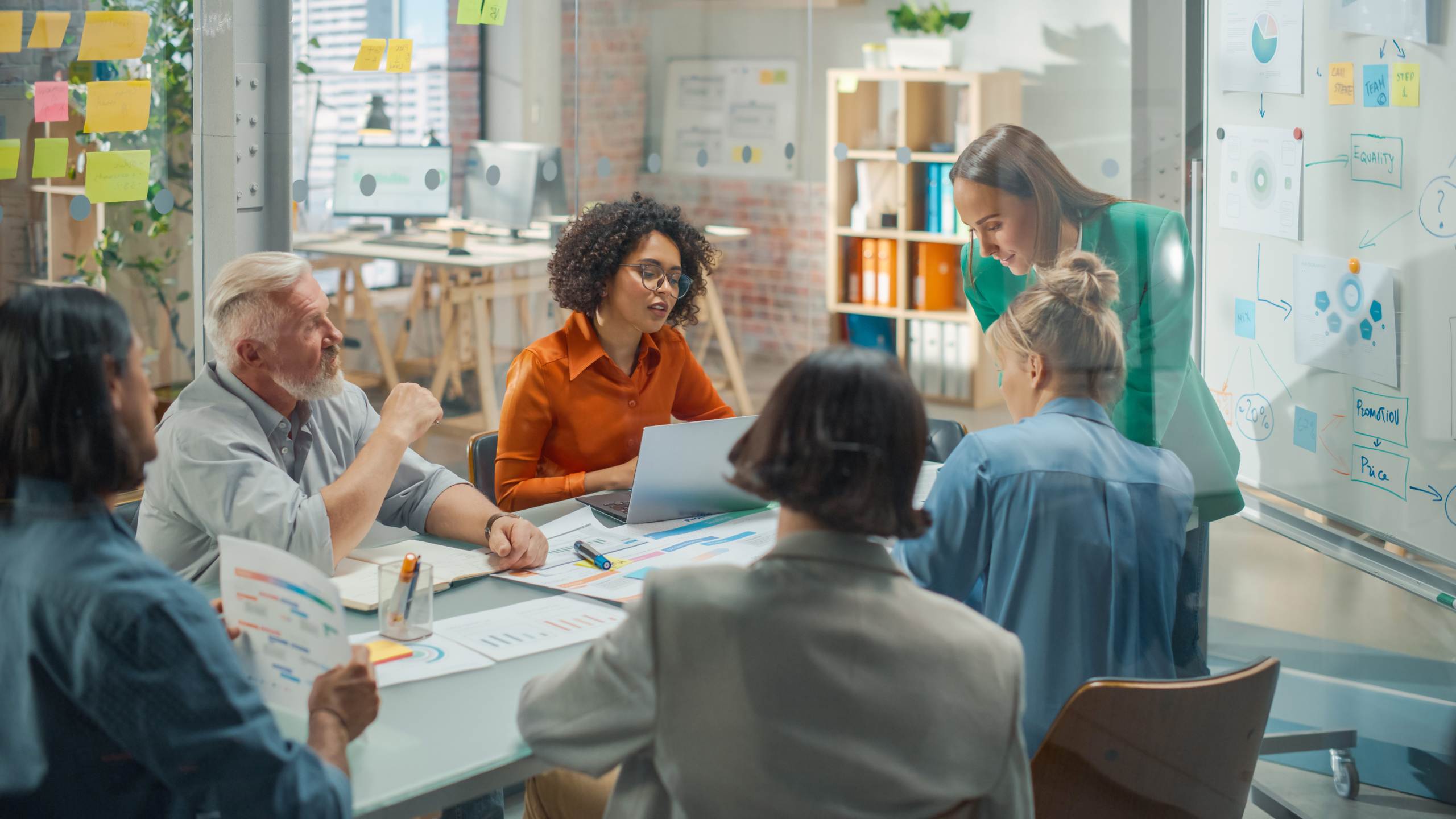 Hai Robotics cements UK expansion with first office in Northampton
Member News
Hai Robotics, a worldwide leader in Autonomous Case-handling Robot (ACR) systems in warehouses, is thrilled to announce the grand opening of its maiden UK office at Vulcan Works, a new space for creative and digital businesses in Northampton.
Since establishing its European headquarters in the Netherlands in late 2021, Hai Robotics has quickly developed a reputation for revolutionising warehouse automation throughout the region, undertaking more than 30 projects across Europe and four in the UK. This growth is further bolstered by partnerships with UK companies including Logistex, Breathe Technologies and Invar Group.
The new office at Vulcan Works in Northampton will house the sales, solutions, implementation, testing, after-sales support, PR and marketing functions of Hai Robotics UK Ltd. The team will be fully supported by the company's European HQ in the Netherlands.
"Launching our inaugural UK office signifies a critical milestone for Hai Robotics and underscores our enduring commitment to this vibrant market," declared Damien Skinner, Country Manager of the UK & Ireland. "Our decision to establish ourselves at Vulcan Works was driven by a multitude of factors. Northampton's strategic location in the heart of the UK's 'Logistics Golden Triangle'—Bedford-Birmingham-Nottingham—ensures our close proximity to customers and site references. Additionally, the comprehensive facilities at Vulcan Works, which feature beautifully restored spaces, well-equipped meeting rooms with flexible booking options, provide an environment conducive for growth and innovation. Above all, the flexibility and security offered by Vulcan Works are paramount in fuelling our progressive journey."
Recently, Hai Robotics proudly unveiled a ground-breaking project in the UK, joining forces with Logistex to optimise John Lewis Partnership's new e-commerce distribution centre in Fenny Lock, Milton Keynes. The project is centred around the deployment of a picking solution powered by Hai Robotics' innovative ACR robots and HaiPort workstations, which also provide flexibility and scalability for future expansion. Hai Robotics initiatives have seen the successful implementation of 160 ACR robots. In addition, the company has solidified its presence in the market by securing two more substantial contracts, further contributing to its growth trajectory.
"We are thrilled to welcome Hai Robotics to Vulcan Works," added Centre Manager of Vulcan Works, Garrick Hurter. "To have a global company who is at the forefront of such impressive digital technology and forward-thinking automation choose our space as a location for its first UK office is a real coup.
"This is a prime example of the type of business we want to attract to the centre – a company who is looking to grow and expand with a digital or creative focus. We know that Hai Robotics will really flourish here, not just thanks to our wonderful facilities that are conducive to productive, collaborative working, but also through our additional business support events and workshops and prime location."
ACR systems provided by Hai Robotics deliver highly efficient Goods-to-Person solutions that blend perfectly within the warehouse environment. Notably, these systems can increase storage density by an astonishing 80 to 400 per cent and enhance worker efficiency by three to four times, outperforming traditional warehouse automation solutions. Moreover, ACR robots can reach impressive heights of up to 10 metres, making them a game-changer in warehouse operations.
Certified by UKCA and CE, Hai Robotics' revolutionary ACR systems are all set to bring about a seismic shift in the UK's warehouses and logistics centres, promising extraordinary benefits that set the company apart from the rest, reshaping the future of logistics in the UK.
To find out more about Vulcan Works or request a show around, email info@vulcanworks.co.uk. To read more about Hai Robotics, visit www.hairobotics.com.
From left to right: Damien Skinner, Country Manager UK & Ireland, Hai Robotics; Jonathan Rios, PR & Content Manager EMEA, Hai Robotics; Nikil Bharakhada, Solutions Manager UK & Ireland, Hai Robotics; and Garrick Hurter, Centre Manager, Vulcan Works