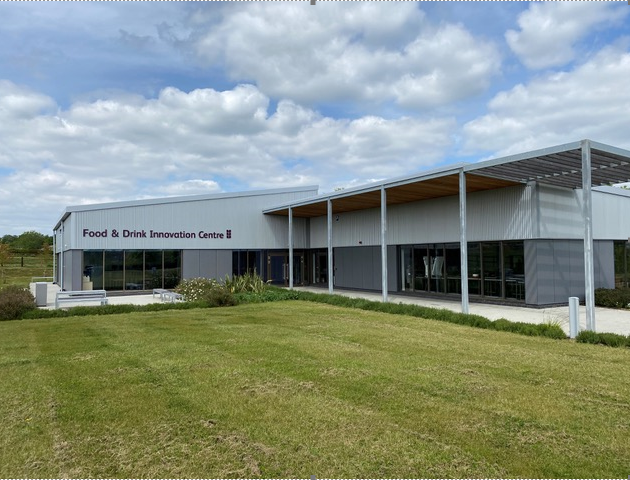 Geary's Bakery partners with Moulton College to recruit the next generation of bakers
A well-known bakery business has joined forces with Northamptonshire-based Moulton College to recruit a fresh batch of apprentices. Geary's Bakery supplies the likes of M&S, Aldi, Tesco and Waitrose and has a growing reputation for its sourdough loaves and other artisanal bread products.
Moulton College has been chosen by the Leicestershire-based bakers as its apprenticeship partner, with the 16-strong cohort of apprentices accessing Moulton's learning provision on a day-release basis from September this year.
The  Geary's Bakery apprentices will receive bespoke lessons at Moulton College's Food and Drink Innovation Centre, which was opened in 2019 following a Local Growth Funding programme from South East Midlands Local Enterprise Partnership (SEMLEP).
The centre is used by full and part-time learners and apprentices studying for qualifications in catering, food and drink and professional bakery and is set to benefit further with the addition of new equipment donated by Geary's, including a spiral mixer, a four-deck oven and a prover.
Gemma Cullinane, Business Development Manager at Moulton College, says of the partnership: "We've been working closely with Geary's Bakery to help them recruit the new apprentices and we're looking forward to welcoming them in the autumn. The combination of on-the-job training with Geary's and the learning opportunities we can offer them here at Moulton will give them a great foundation for promising careers in bakery."
Gemma adds: "We're also extremely grateful to Geary's for their kind donation of equipment, which will help us expand the offering at our Food & Drink Innovation Centre."
Established in 1906, Geary's has a long pedigree in bakery. Today, the firm employs 400 people and produces more than one million loaves and rolls a week at its two sites near Leicester. Its new apprentices will learn every aspect of bakery, from mixing and handling dough to health and safety and packaging and will gain a Level 2 Bakery qualification on completion of the apprenticeship programme.
Josh Wesson, Managing Director at Geary's adds: "We are passionate about developing our people so that we can continue to bake high-quality products.  With plans for future growth, it's an exciting time to join us as we look to develop the next generation of bakers."
To find out more about the range of apprenticeships on offer with Moulton College, visit www.moulton.ac.uk