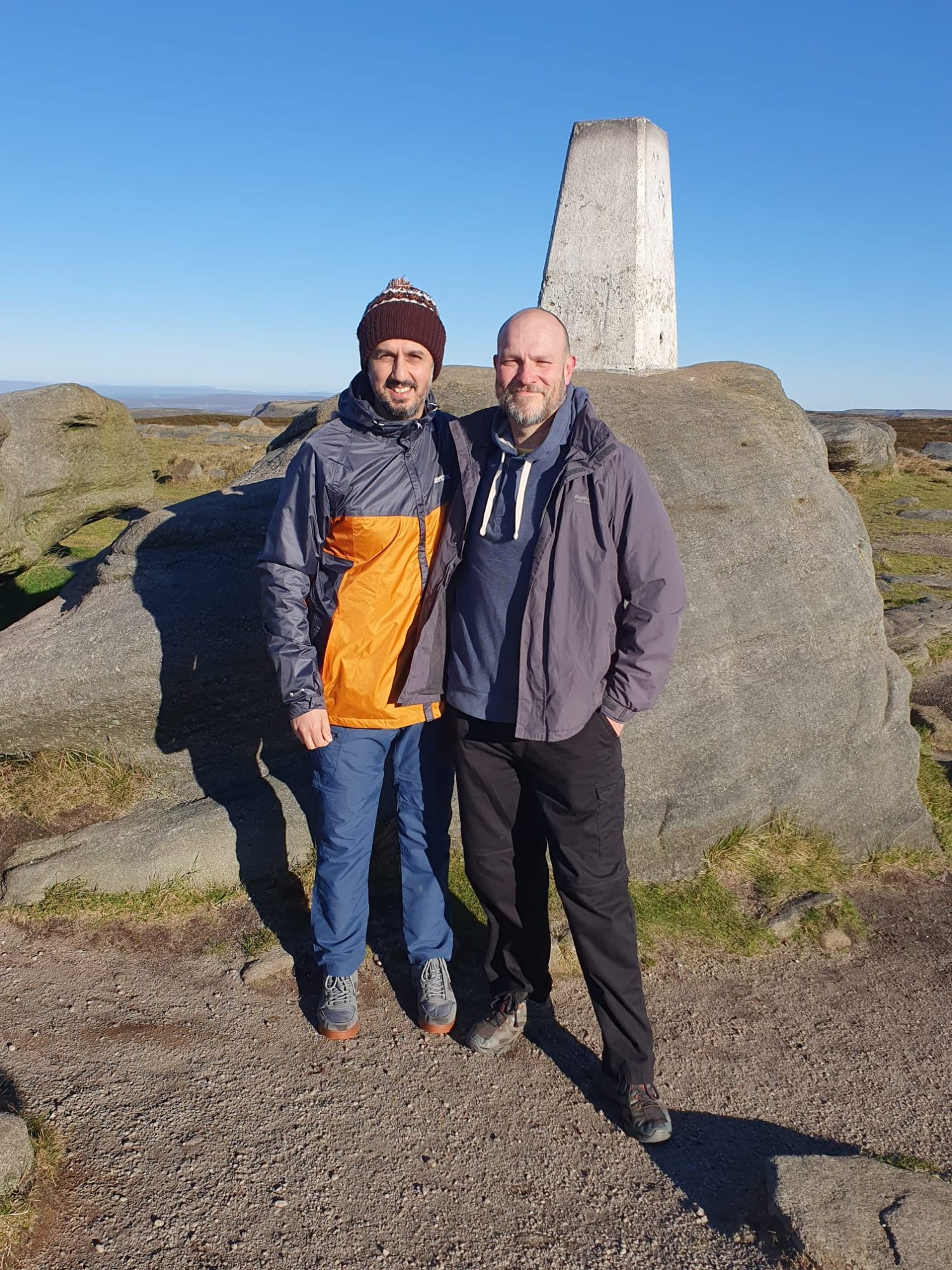 Fundraising duo conquer Three Peaks Challenge raising more than £1,600 for local causes
THE chance to conquer three peaks, covering a distance of 21 miles in just ten hours was the huge challenge facing two members of the team from luxury lifestyle store Bell of Northampton.
Director Dave Richardson and Bathroom and Tile Manager, Parshin Pourmozafari took part in the challenge to help raise money for Cynthia Spencer Hospice and the Northampton Hope Centre as part of the iconic Northampton store's 125th anniversary.
To date, the pair has raised more than £1,600 for the local causes which are close to the hearts of everyone at Bell.
Dave said: "We have both spent time out in the Peak District so challenging ourselves to conquer the three peaks of Kinder Scout, Bleaklow, and Higher Shelf Stones was something we were both keen to do.
"We went with a guide so there was just three of us and the views were absolutely incredible.
"It was really intense, and the last few miles of the challenge were tough – physically and mentally. But we were thrilled to finish and raise so much for Cynthia Spencer Hospice and Northampton Hope Centre."
Parshin said: "It was really tough, but what kept us going was the incredible support we have both had from our friends, family, customers and suppliers who have all been so generous with their donations.
"Thinking of them and the incredible work these charities do for our community really kept us going."
Throughout the year, the team at Bell has been taking part in a number of fundraising challenges as part of its 125th anniversary celebrations. So far, the team has raised more than £9,600.
For more information, or to donate, visit www.justgiving/team/bell125