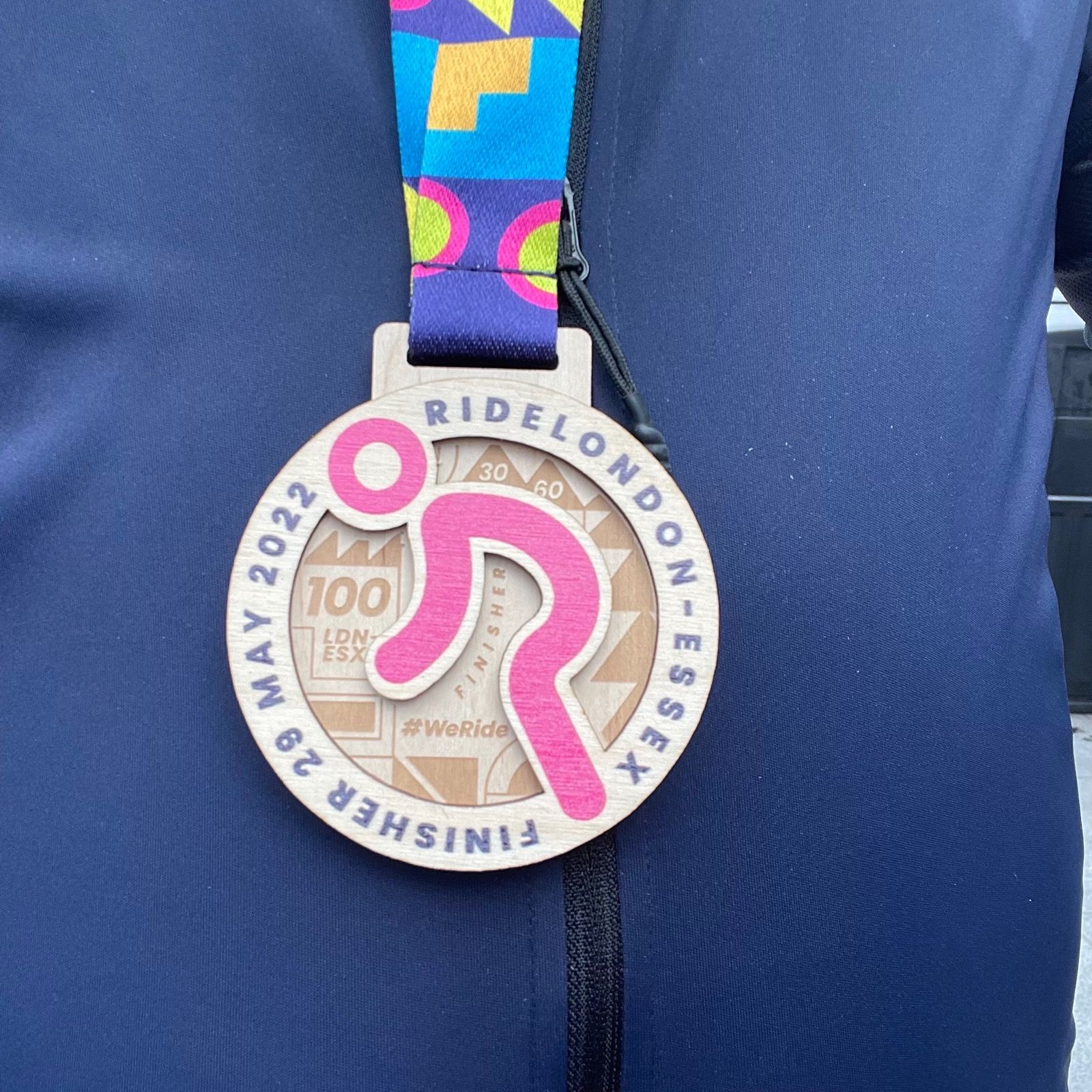 Fundraiser rides 100 miles to boost local mental health support
In April 2019, Ash Rogers, a non-runner, conquered the London Marathon, raising nearly £3,000 for Northamptonshire Health Charity in aid of the Community Mental Health Early Intervention NSTEP team, a part of Northamptonshire Healthcare NHS Foundation Trust (NHFT). NSTEP is a multidisciplinary team providing crucial support to people aged 14-65 facing their first episode of psychosis. Their services encompass low-dose anti-psychotic medication, psycho-education, medication management, cognitive-behavioural therapy, family intervention, and relapse prevention.
Ash always had plans for more ways to support NSTEP and as the dust settled following the COVID-19 pandemic, he traded in his running shoes for a saddle and embarked on the Ride London-Essex 100 in May of last year.
Pedalling through those 100 miles, he raised a remarkable £1,602, contributing to the funding of future initiatives by NSTEP that go above and beyond to aid their patients in their journey to recovery.
Ash said, "I got involved with fundraising for NHFT because my wife, Rowena Rogers Works for NSTEP as a community mental health nurse and non-medical prescriber and trainee ACP. I know all the hard work Rowena and the team do, with very little outside help, so I wanted to help. My first fundraising event was the London Marathon in 2019 – this was a proud moment as I completely changed my lifestyle to train for this – and the second was the Ride London-Essex 100 Mile bike ride in 2022.
It's rewarding seeing the effects and help that it does within NSTEP and the gratitude everyone shows. With a wife, two young girls, and a full-time job, fundraising is a huge juggling act, but it's worth every minute. The reaction from NSTEP has been unbelievable; Sue Jugon and her team have been very supportive all the way through, and I am sure Rowena is fed up of them asking about me now!
My next challenge is to complete the London Classics – this will involve a two-mile open water swim (I have now completed lessons to learn to swim as I could barely swim 25 metres previously!) this will be the toughest of all the challenges that's for sure."
Rob Powell, Communications Lead for the charity said, "Our heartfelt gratitude goes out to Ash and his dedicated supporters for their incredible efforts, which brought his total fundraising to an impressive £4,445. This significant sum will make a substantial impact on numerous individuals in our local community who are experiencing psychosis."
Could you take on a fundraising challenge to support your local NHS hospitals and community healthcare services? Check out the charity's events and get involved!