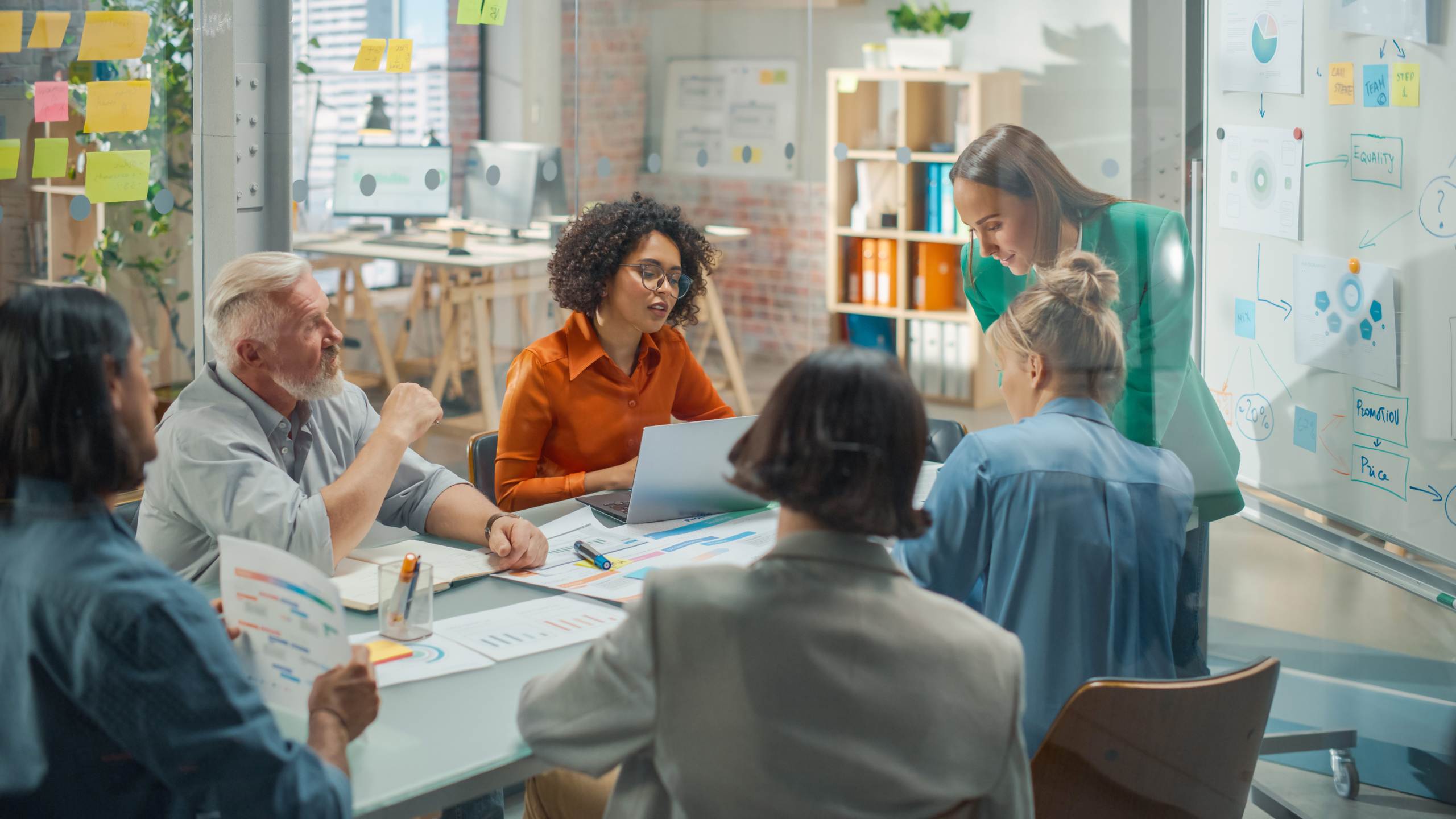 EXPANDING SCOTTISH BUSINESS INVESTS IN 12 STERTIL KONI LIFTS
Member News
Over the years Auto Services Perth (ASP) have purchased numerous lifts from Stertil Koni. Due to an increase in business and a potential new franchise opportunity, it was decided to expand the business by opening a new site on the same estate in Perth, Scotland, refurbishing the body shop facility and modernising the existing van workshop.
A total of eleven 5.5t electro-hydraulic Stertil Koni 2-Post lifts were specified with a phased installation over the three sites. The SK2055-EFA 5500kg capacity lifts offer maximum flexibility due to the innovative design of the double telescopic arms and the hinged elbow joints ensure safe lifting of a wide range of personal vehicles and larger commercial vans.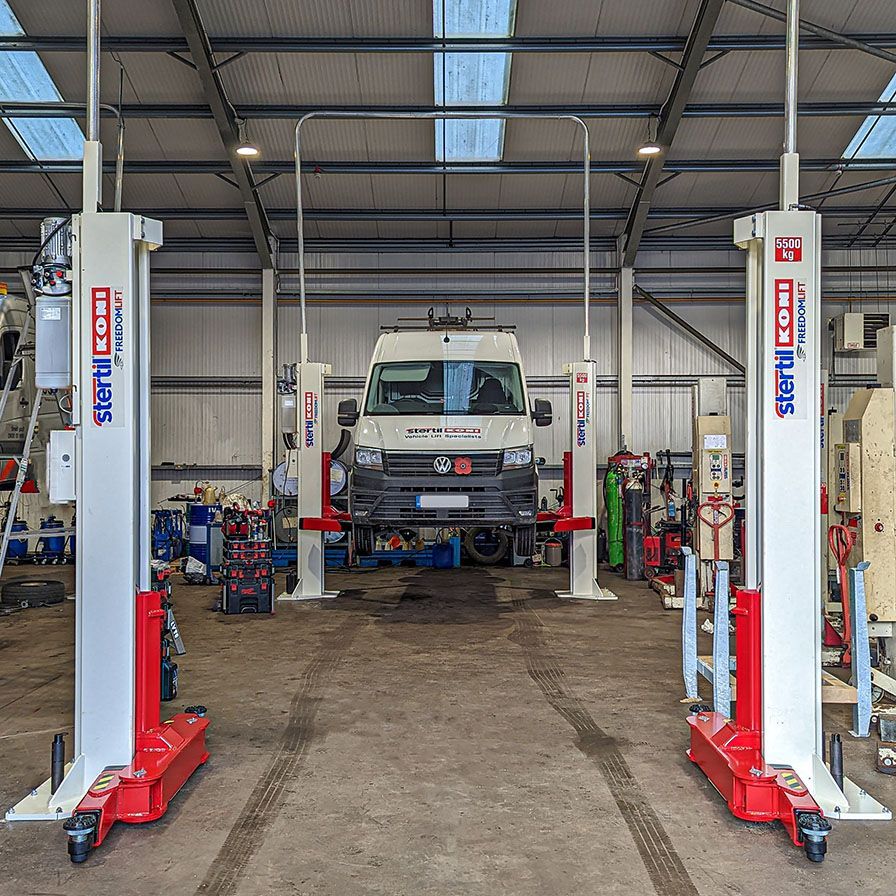 Complete user confidence is assured by a range of safety features including an independent, mechanical gravity-activated locking pawl, automatic locking of the lifting arms, advanced synchronisation between the posts and a fail-safe automatic overload protection system.
ASP also purchased a set of four of the market leading Stertil Koni 7.5t Wireless Mobile Column Lifts, giving them the added flexibility of lifting large or small vehicles in various locations inside or outside of the workshop.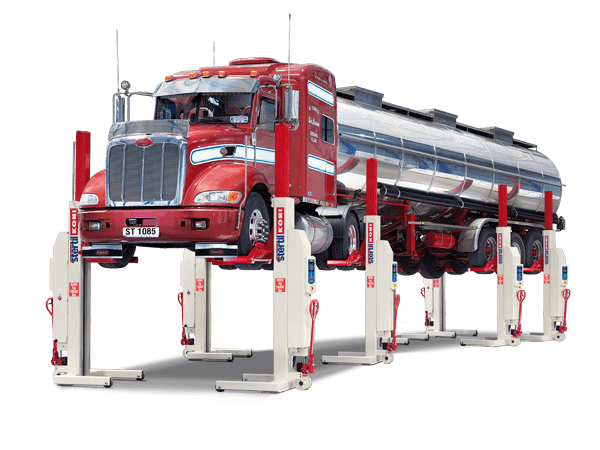 The ST1075FWA heavy-duty lift is powered by long-life deep cycle batteries which provide optimum performance for at least a week on average before recharging is necessary. Also, battery life is prolonged due to the fact that, unlike a screw-lift, power is only used to raise a vehicle therefore less time is spent recharging the lift which is carried out via a 230v single phase supply.
Importantly, with no cables on the workshop floor, the risk of tripping is removed, providing valuable health and safety benefits.