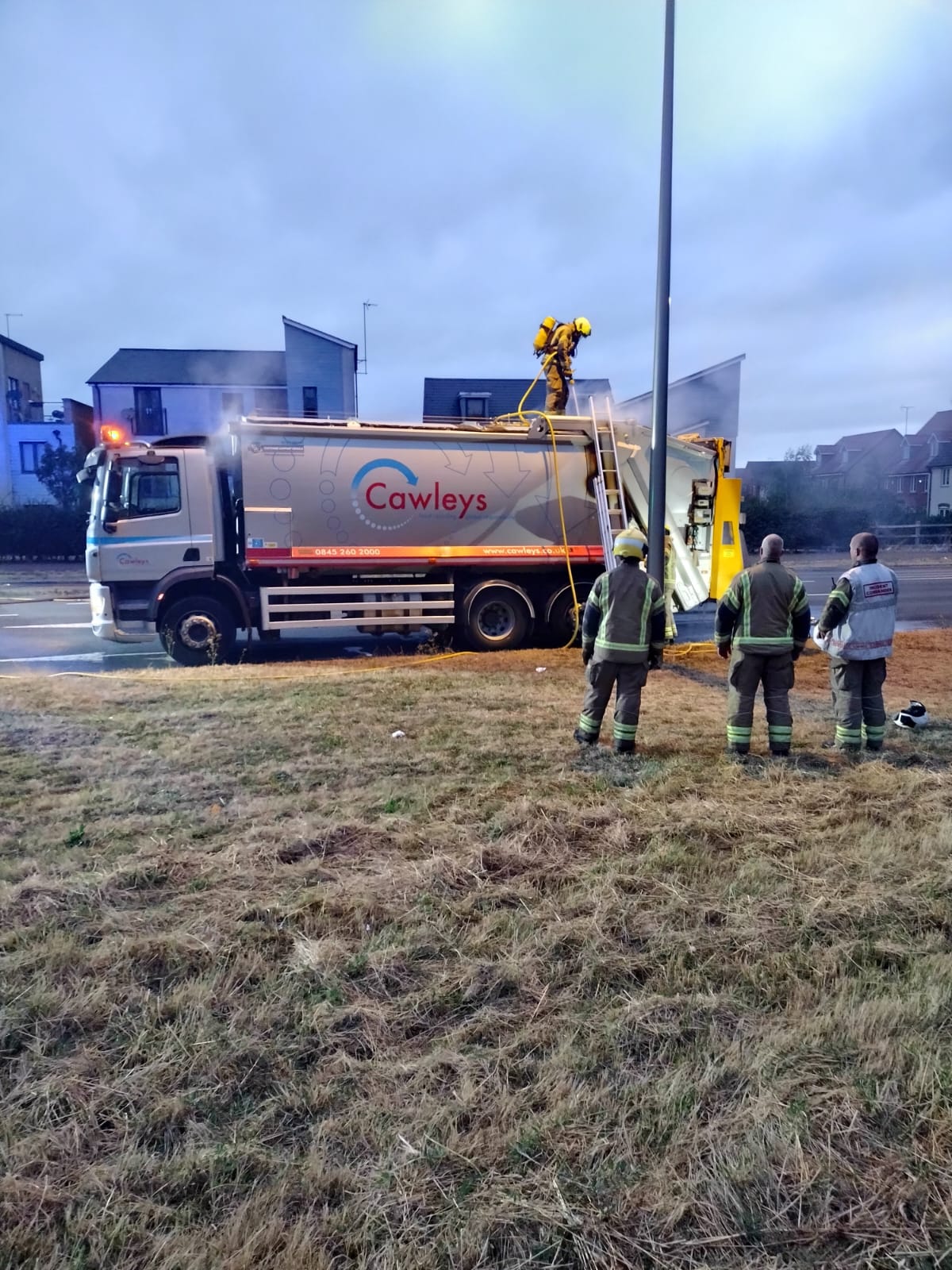 Don't cause a 'Bincident' this summer!
Local recycling company Cawleys gets behind the Environmental Services Association (ESA) crucial fire prevention campaign this summer.
The ESA – the trade body for the UK's resource and waste management industry – has recently launched their "Bincident" summer campaign in response to a recent poll highlighting the worrying lack of confidence amongst the public in how to safely dispose of domestic flammable items.
A highly topical issue for family-run waste management specialists – Cawleys have provided the ESA with a recent case study to use in the campaign, which highlights the very real risks if items such as vapes, batteries and BBQ ashes are not disposed of correctly.
Amanda Clark, Safety, Health, Environment and Quality (SHEQ) Manager, Cawleys said: "Safety has and always will be our main priority. Fires within waste containers, collection vehicles, and processing facilities pose a significant risk for all businesses in the recycling and waste management sector, this risk increases during the summer months when waste material is dry and additional seasonal sources of ignition are present.
"Recently one of our drivers spotted smoke coming out of the back of his vehicle whilst on his morning collection rounds. Realising the blaze was fully established our quick thinking driver covered the back part of the vehicle with the blade and immediately contacted the fire service.
"They attended and got the blaze under control before advising the driver to take the vehicle to our nearby depot. Upon arrival the load was ejected, and the fire was fully extinguished by the fire service with the driver commended for his quick and calm response.
"Although extensive damage was caused to the vehicle, we are thankful there were no injuries to the driver, customers or members of the public. Upon investigation it was found that the fire was caused by an electric scooter battery disposed of incorrectly.
"The ESA campaign highlights the importance of disposing of flammable or explosive items correctly. Householders can take these to their local household waste recycling centre, or if you are a business seek advice from your waste management provider."
Jacob Hayler, Executive Director of the ESA added: "The recent battery fire incident experienced by Cawleys is unfortunately a common occurrence across the recycling and waste management sector. Modern lithium-ion batteries are extremely powerful and can put lives, infrastructure and the environment at risk if they are placed in the wrong bin.
"Our recent national poll showed that batteries are discarded incorrectly more than any other hazardous items, which is why we have launched two consumer campaigns in recent years to help consumers dispose of flammable items responsibly."
To find out more about Cawleys visit www.cawleys.co.uk
To find out more about the ESA campaign visit https://www.esauk.org