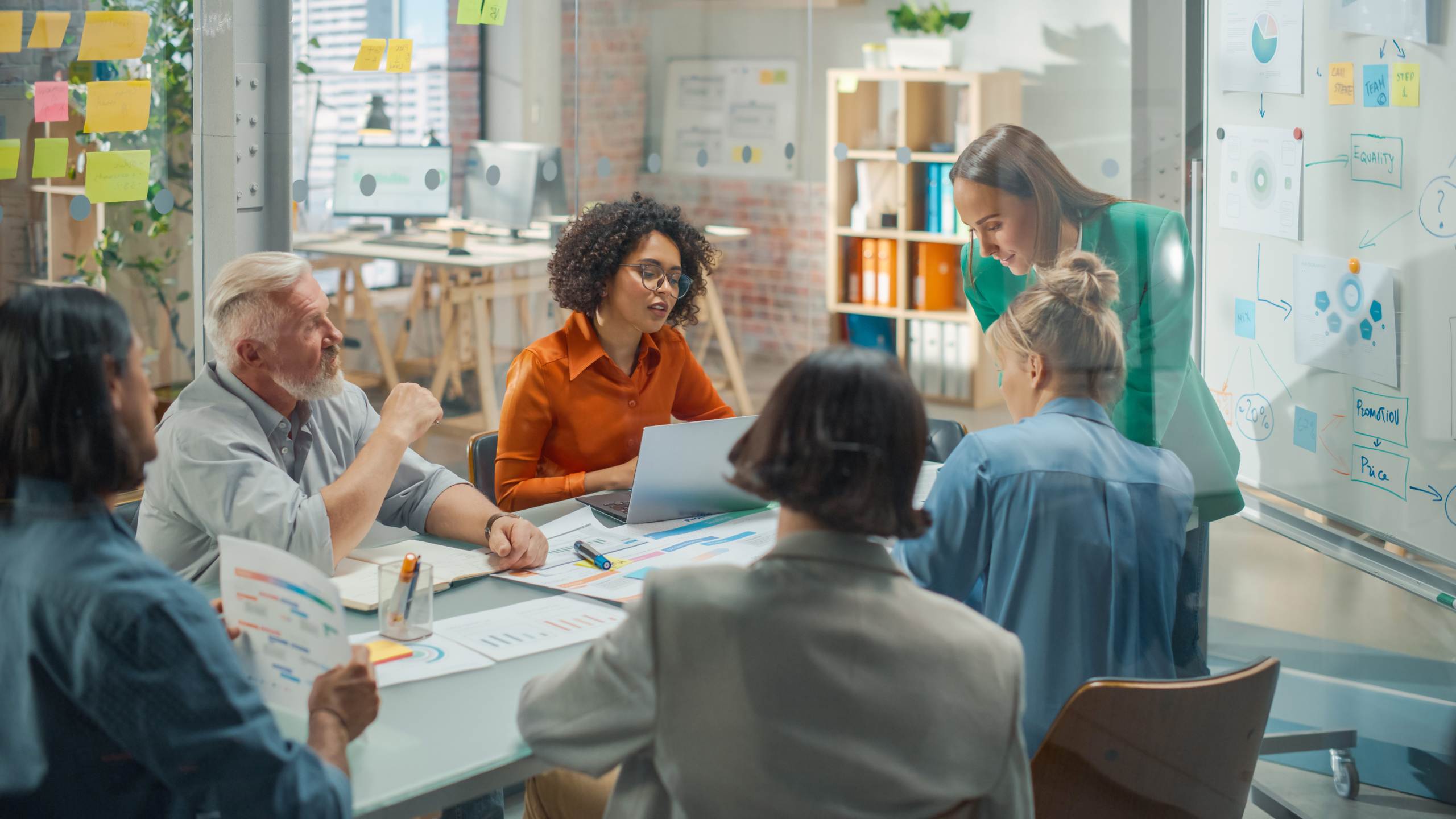 COUNCIL UPGRADES WASHBAY FACILITIES WITH STERTIL KONI SKYLIFT
Member News
St Helen's Borough Council has recently upgraded its washbay facilities at their Hardshaw Brook Depot by installing a fully recessed, galvanised Stertil Koni Skylift platform lift.
The new lift, which is 9m long with a lifting capacity of 25t, was supplied by Stertil Koni's Distributor, CCS of Leigh in Greater Manchester.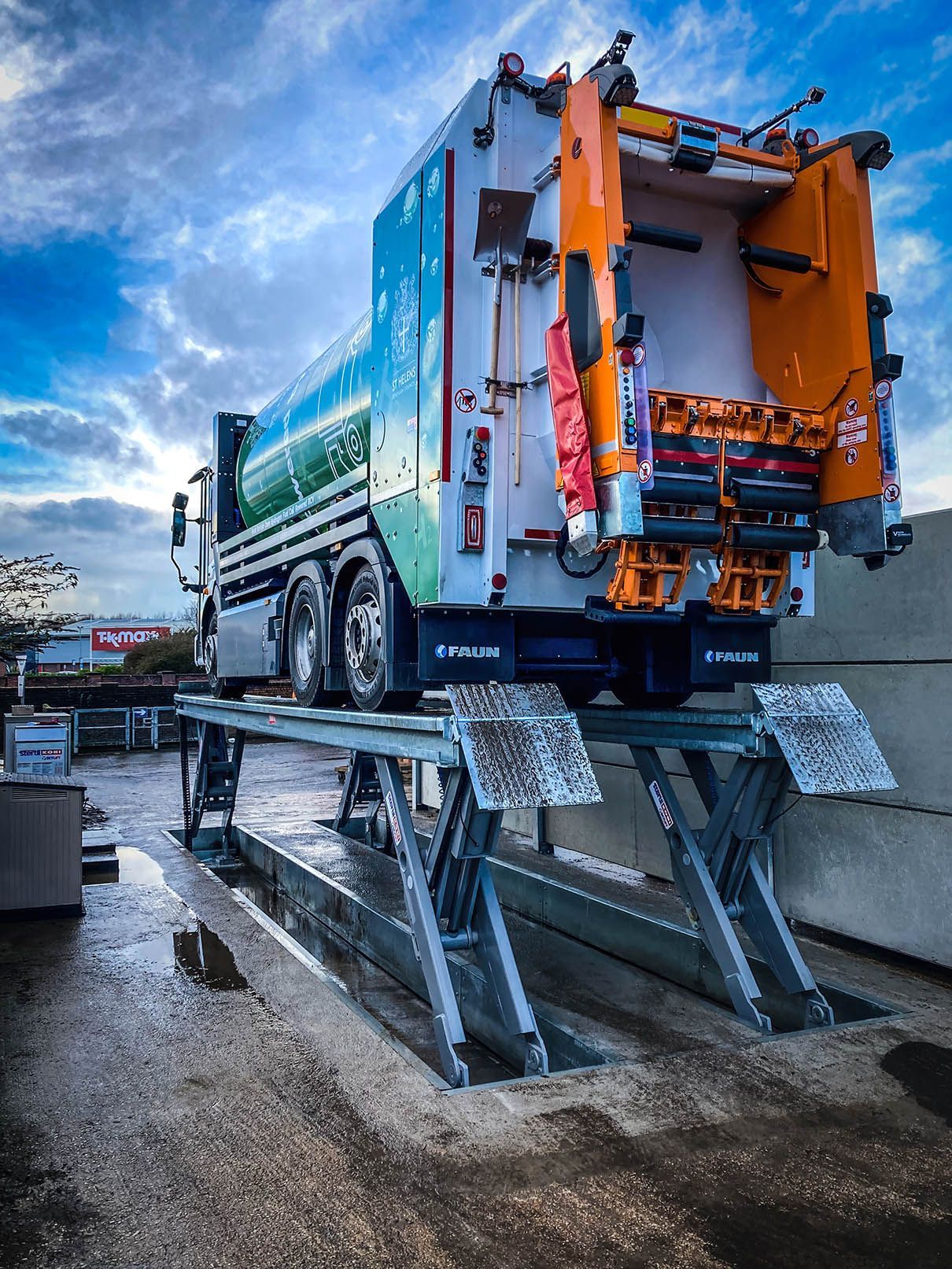 To reduce the overall footprint of the Skylift so that it fitted into the designated washbay area, the decision was made to recess it into the ground so that fixed run-ups were no longer required. The design of the bay and associated groundworks were undertaken by CCS in close conjunction with their client and Stertil Koni. Once the site was ready for the installation of the lift, Stertil Koni's factory-trained Engineers completed the task over a two-day period.
Providing an impressive lifting capacity of 25 tonnes, the heavy duty Skylift, model SKY250-9, can effortlessly handle a range of council vehicles including refuse collection vehicles, street cleansing sweepers, highway maintenance tippers and flat bodied trucks, road surfacing machines and salt spreaders.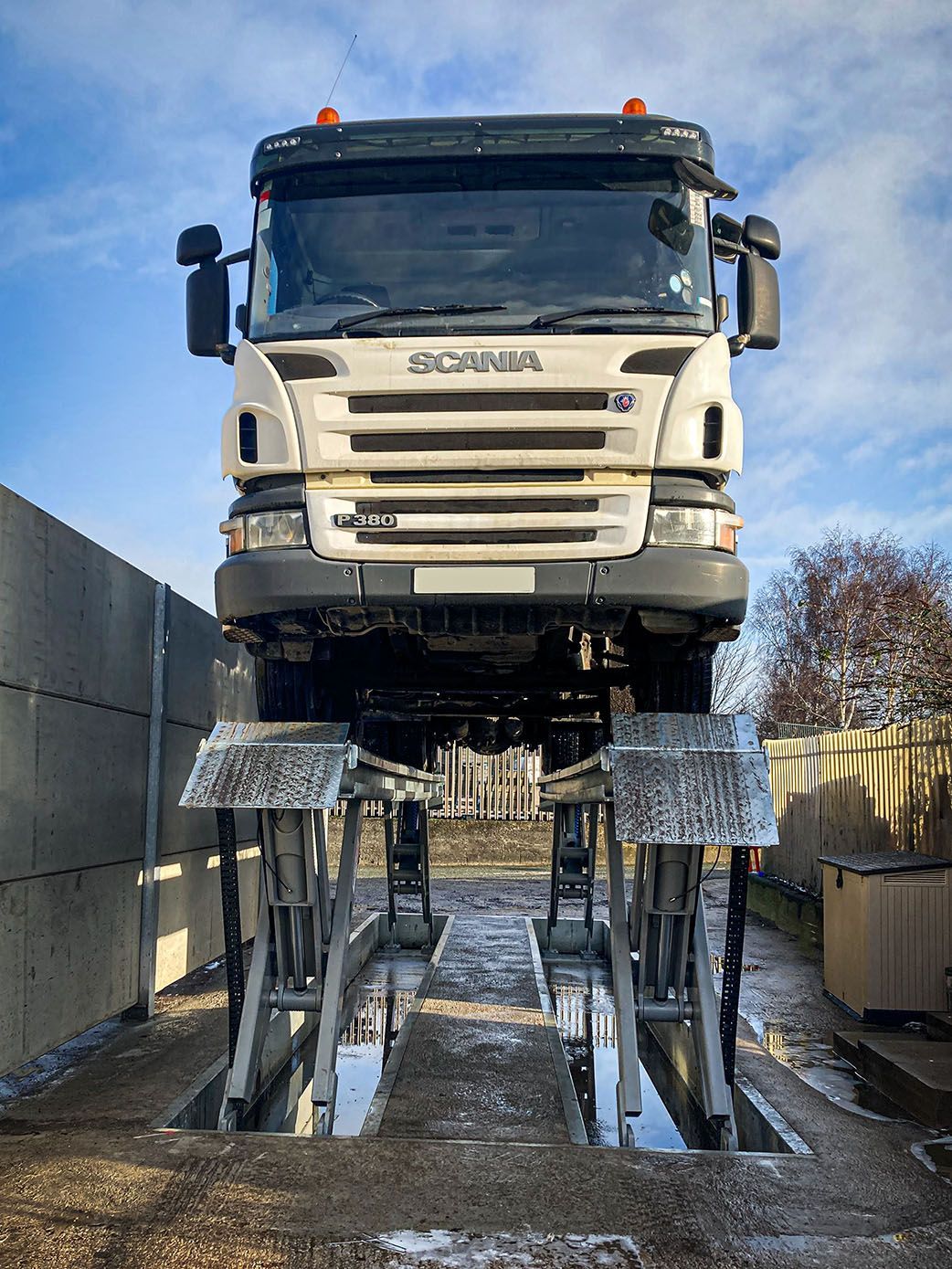 The electro-hydraulically operated Skylift is available in three lifting capacity options, 20, 25 and 35 tonnes. Platforms are from 7m up to 14.5m in length, coupled with a generous lifting height of 1.75 metres, reached in just 89 seconds. This is achieved by its modern design which accommodates a space-saving half-scissor mechanism to provide smooth vertical lifting.
To ensure top performance and reliability in chassis washbays and steam cleaning facilities, the Skylift features fully galvanised platforms & run-ups, stainless steel axle pins and a stainless steel control cabinet, all complete with waterproof fixtures and fittings.