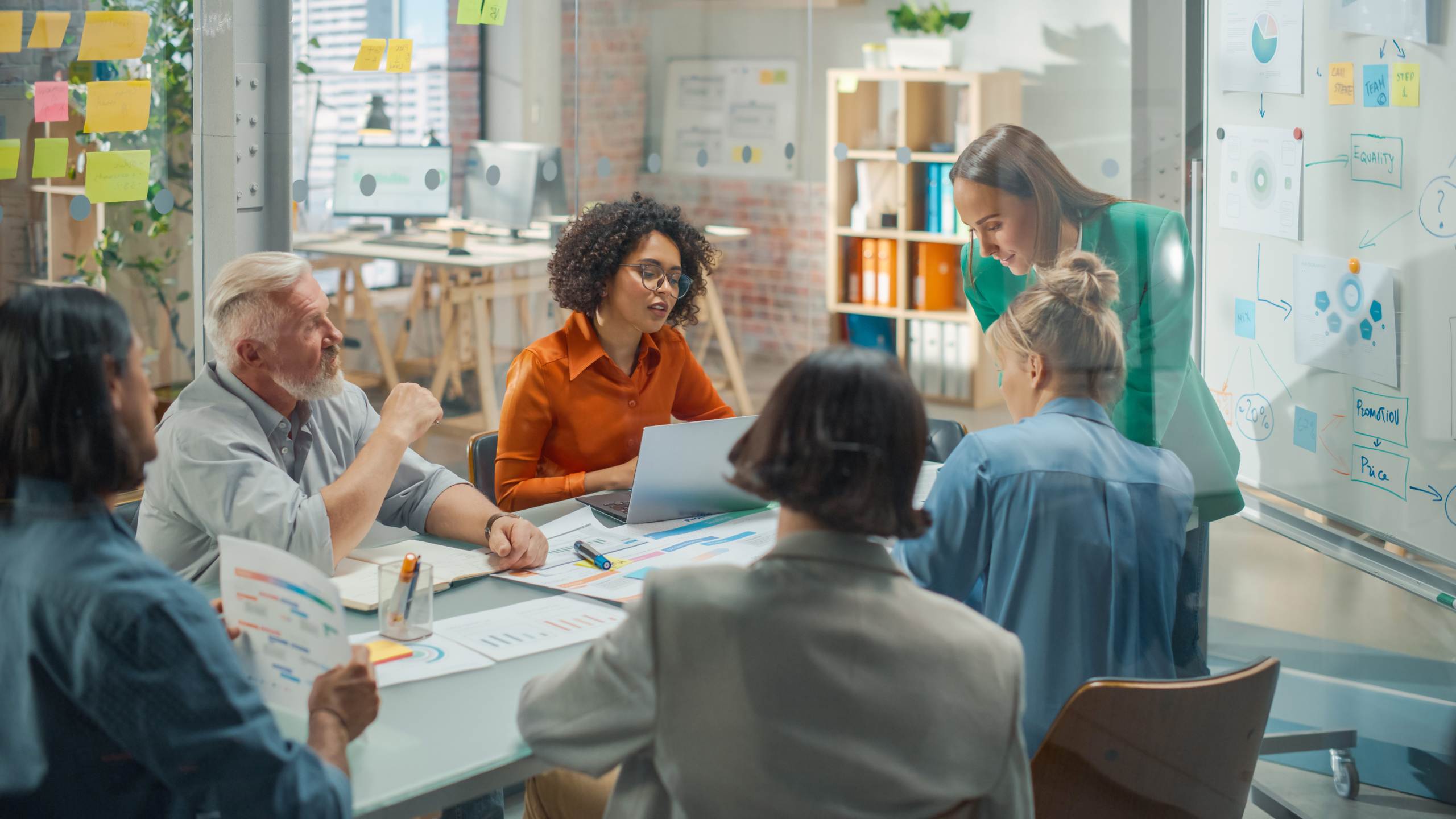 BUILDING A VALUABLE RELATIONSHIP THAT KEEPS PROCESSES RUNNING SMOOTHLY
Member News
It doesn't matter if you've been in business for a year or 100 years, the need to evolve and keep IT systems working efficiently remains the same
Francis Jackson Homes, based in Olney, has entrusted its IT provision and support to ACS for around 20 years now, understanding that expert advice is invaluable in implementing smooth processes and ensuring staff have the communication tools they need to do their job well.
The house builder, which specialises in upmarket developments, relies on teams in management, admin, finance and construction sites across the region, being able to contact one another, make and receive calls to clients and customers, and share information.
Throughout its long-standing relationship with Francis Jackson Homes, ACS has provided a managed service including a number of hardware and software, server and telephone system upgrades as well as providing ongoing IT support. On occasions, new office furniture has been supplied for the firm's listed building, while the AV team at ACS also supplied and installed a wireless video conferencing solution for the main boardroom.
Early in 2020, Telecoms Consultant Shivani Mistry was in talks with Damien Smythe-Hudson, Technical Director at Francis Jackson Homes, to upgrade the mobile telephone system to 8×8 – a unified platform that brings together voice, video, chat, and contact centre.
Shivani explained: "When we first began our discussions about upgrading the system, what the client wanted was a solution that meant the office teams were able to communicate between one another and also with colleagues who were out on site. They were finding that those out in the field were having to make phone calls from their mobile phones, pushing up costs and potentially confusing clients with a number they didn't recognise.
"Just as we were making progress with that, the coronavirus pandemic struck and suddenly time was of the essence. We needed a system where those who'd started working remotely could make and receive calls on or to the company's designated number, rather than using their own mobile phones. We also needed to install a system that allowed ease of contact between different individuals and teams, wherever they were based."
Working closely with Damien, Shivani and the ACS team managed to have a system in place within around six weeks. With support from 8×8, the ACS team were able to deliver training to the 15 to 20 staff at Francis Jackson Homes, backed up by ongoing support and signposting to online videos whenever anyone had a specific need, or wanted to refresh their memories about how the system operates.
Damien Smythe-Hudson said: "We've relied on ACS for our IT support for some time now, but their input really helped us to work better as a team when the pandemic struck and we were suddenly all working remotely."
"To begin with, we had to carefully consider what our new normal day was going to look like – with everyone working from home apart from those who still needed to go out on site. Our clients needed to be able to make contact using the central number and 8×8 Work made that happen, keeping the processes running smoothly and keeping mobile phone costs at reasonable levels."
"We had training at the start and then there's back-up help available when we find something we're not sure about, or functions we want to take further advantage of. The solution also enables us to identify where each call is generated with specified numbers for our various media platforms. As those calls come into our central number, we can see at a glance which geographical area, or which area of the business, the customer is calling about before we even answer, which is incredibly useful."
"Francis Jackson Homes Ltd. have always been pioneers of new technology within our developments, we were one of the first house builders to start using Air Source Heat Pumps 10 years ago and now these are much more commonplace in our industry, the same can be said for electric vehicle charging points. We are never afraid to test new technology so moving our telephone system into the cloud via 8×8 carried no concerns for us."
"All this is indicative of the level of service we've had from ACS and 8×8 over the years. The size of our team fluctuates, depending on what's happening within the housing market, and at every step they have been ready and willing to help us work round those changes, helping our business processes run as smoothly as possible."