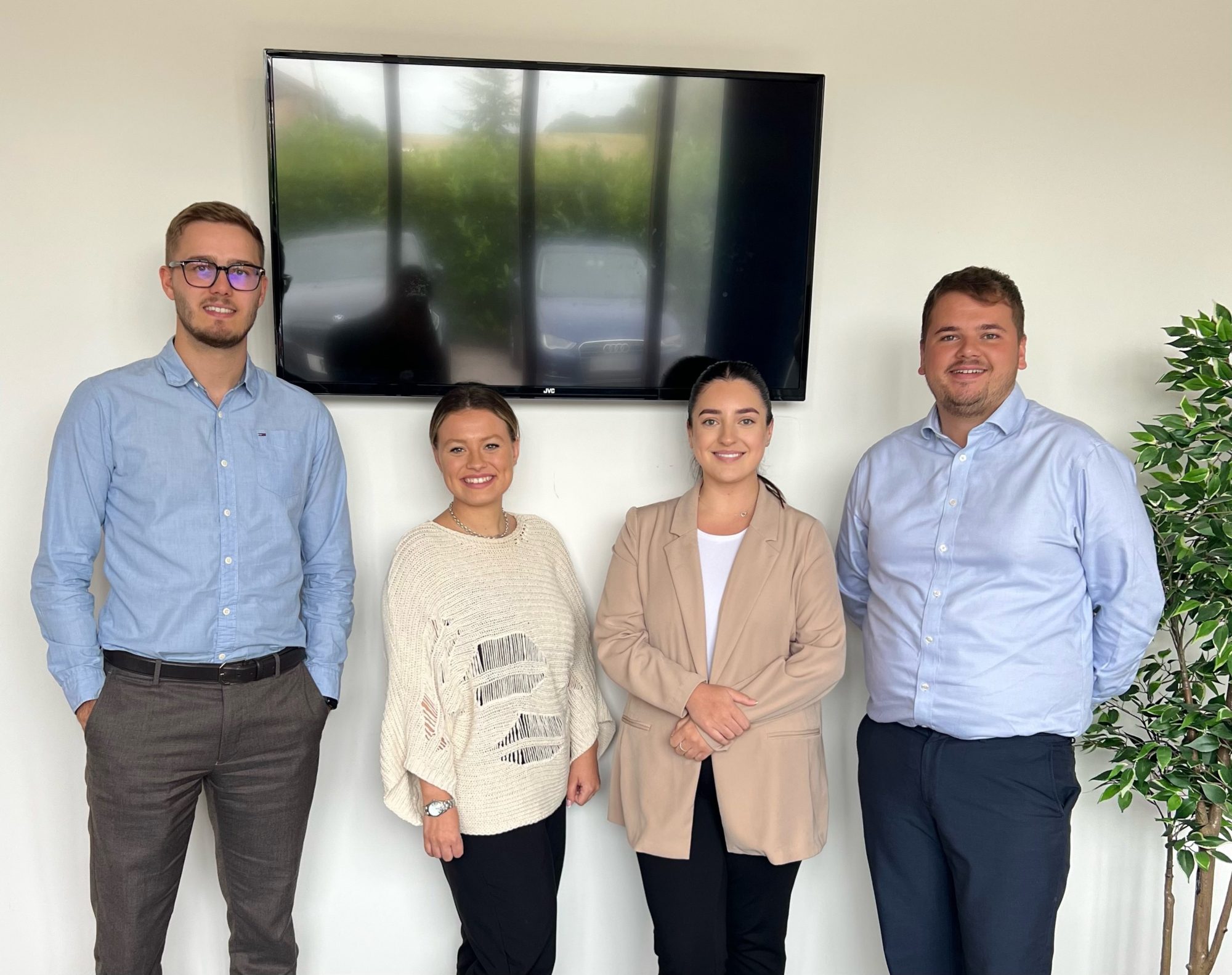 Building A Career in Construction
To celebrate Careers in Construction Month in October, Bhangals Construction Consultants has launched a campaign to highlight the value of choosing construction as a profession.
The Build A Career at Bhangals campaign aims to shine a spotlight on the variety of roles available in the sector – and at the company itself – through sharing engaging stories across multiple platforms from people who have built a successful career at Bhangals.
Northampton-based Bhangals Construction Consultants has come a long way since its conception in founder Parm Bhangal's childhood bedroom more than a decade ago.
Since then, it has grown to a workforce of more than 20, who carry out roles from estimation to full project management. Parm has also grown from a man in his twenties with lofty ambitions to a successful entrepreneur and business coach in his thirties with a wife, children and multiple businesses. This often sees him coach his own team to enable them to flourish and gain confidence in their abilities.
Operations manager Katie Newman is one of the individuals who will be sharing her story as part of the campaign. She said: ''Before I started my career in construction, I had no experience and this can be daunting, however I have learnt so much in the last five years which has ultimately got me to the role I am in today.
"The construction industry offers a wide range of job opportunities based on various skill sets so there are lots of different routes to go down. It also offers the satisfaction of seeing projects come to life and that can feel very rewarding."
Bhangals estimating manager Harrison Baxter loves the fact that the sector is full of opportunity. He said: "Construction can support many ways of thinking. A logical thinker can be successful in aiding the planning and programming of projects, whereas someone with a creative and precise eye for detail may enjoy crafting bespoke items for clients' projects."
Yasmyn Thorneycroft, an estimator at Bhangals Construction Consultants, followed the footsteps of her father into the industry.
"My dad is a builder," she said. "So, I was constantly around building. We grew up on building sites and I was always intrigued by the start right through to the end of the projects.
"Now I work in the industry, I can see that every day is different. One day you could be pricing an extension on a family home in London and the next day you could be pricing a school in Scotland. You learn so much, not just from the pricing perspective of a project, but the science behind construction, as well as the creative aspects of a building."
Senior estimator Kieran Rollings has always been amazed by iconic buildings, including the Sagrada Familia and Singapore Supertree.
He said: "I have been interested in construction from a very young age and became fascinated about buildings around the globe and how they are constructed.
"Once I left school, I completed a Level 3 in construction management and the built environment at college which taught me every aspect of the construction industry from civil engineering, surveying, architecture, health and safety and sustainable construction.
"I would highly recommend a career in the construction industry as there are many different pathways where you can develop, grow new skills and take on new roles and responsibilities to further your career."
To find out more about Build A Career at Bhangals visit https://www.bhangals.co.uk/about-us/careers