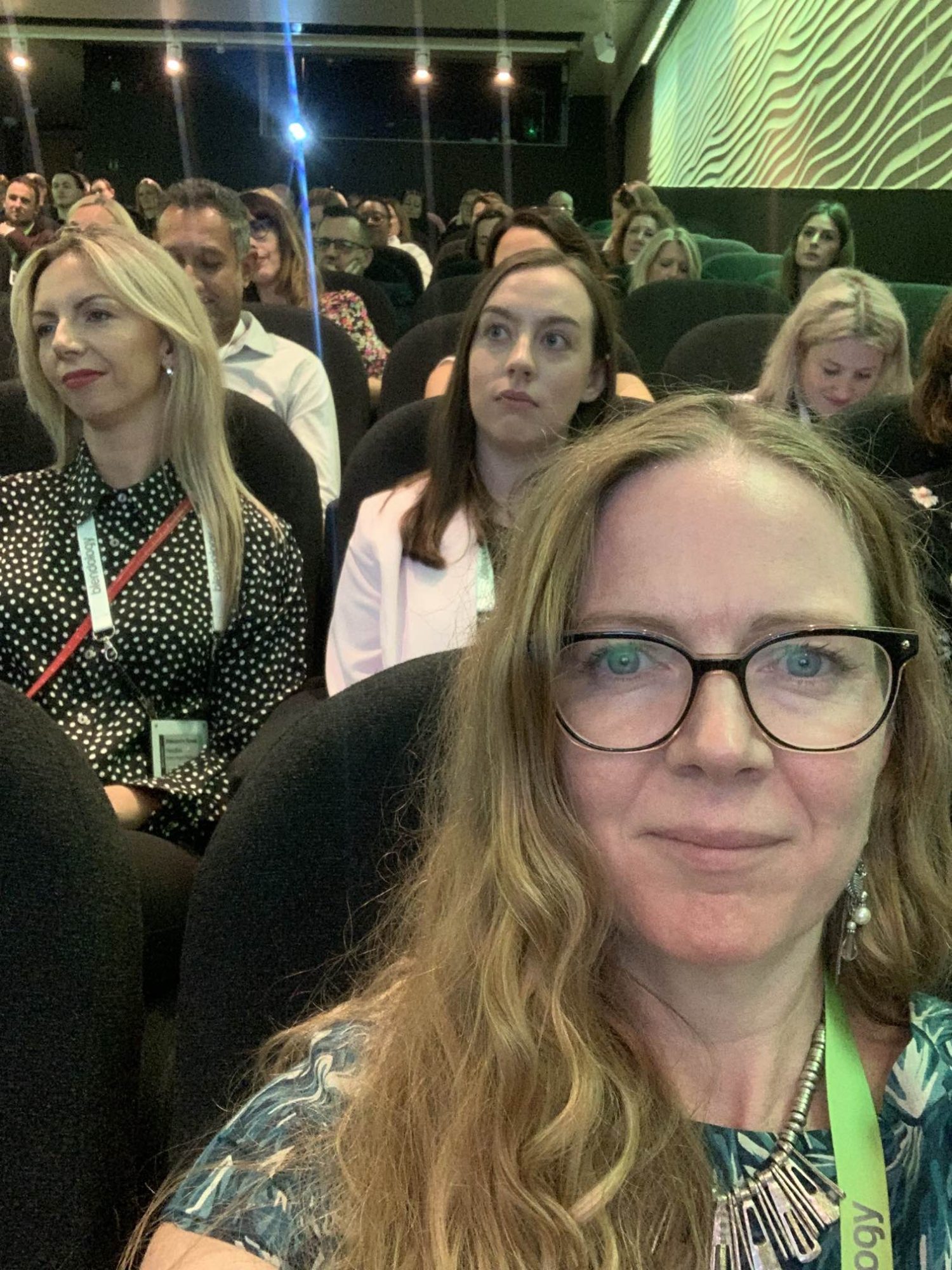 Brightspace Events Founder Recognised as Power 50 Green Champion
Brightspace Events Founder and Managing Director Sarah Threlfall has been officially recognised for her commitment to event sustainability when micebook, the digital hub for event professionals worldwide, joined forces with sustainability body isla to create the Power 50 Green Champions on Tuesday 10th October 2023.   
 The micebook and isla collaboration is the first industry initiative dedicated to shining the spotlight on the individuals who are devoting their time, passion and energy to making a positive impact on the planet. 
"On behalf of the Brightspace Events team, I am so proud that someone else can see our true desire to make a positive impact with our events," Sarah said. "We've put a lot of time and effort into genuinely improving the ways we work, and also setting the bar high for our clients, suppliers, and partners. It's great to finally see this issue taking centre stage for our industry and  to have a platform for sharing and promoting our mission with other event profs." 
The shocking waste and emissions generated by the event industry in previous decades has always horrified Sarah. Yet recent innovations in event sustainability have further reignited her passion to reduce, reuse and recycle, as she strives to create exceptional event experiences whilst protecting the planet's resources and helping its people thrive.  
"The events industry has a vast purchasing power across a huge range of sectors," she continued. "Where else could you one day be sourcing 200 monogrammed towels and luxury jewellery, and the next you're on the hunt for 150 hay bales, 30 glass tables and 500 edible favours?    
"This is way more than using biodegradable cups and wooden cutlery. This is about transforming the industry, the way we look at our own supply chain and making sure we are all making good choices in everything that we do, which we've consolidated and publicly committed to in our Sustainability Commitment."  
"Some of the ideas discussed during the workshop I moderated were humbling in their greatness; using social enterprises to help create your event set and then returning everything back into the chain via charitable donations to other not for profit organisations…  there really is no limit to what we can achieve if we really put our minds to it!"   
A special inaugural event to mark the induction of the first Power 50 Green Champions was held on 10th October 2023 at the Barbican. It included panel sessions of which Sarah was a moderator, workshops, and networking, culminating in the launch the official Power 50 Green Champions publication.  
For more information, contact Sarah Threlfall on 01604 385179 or sarah.threlfall@brightspaceevents.co.uk