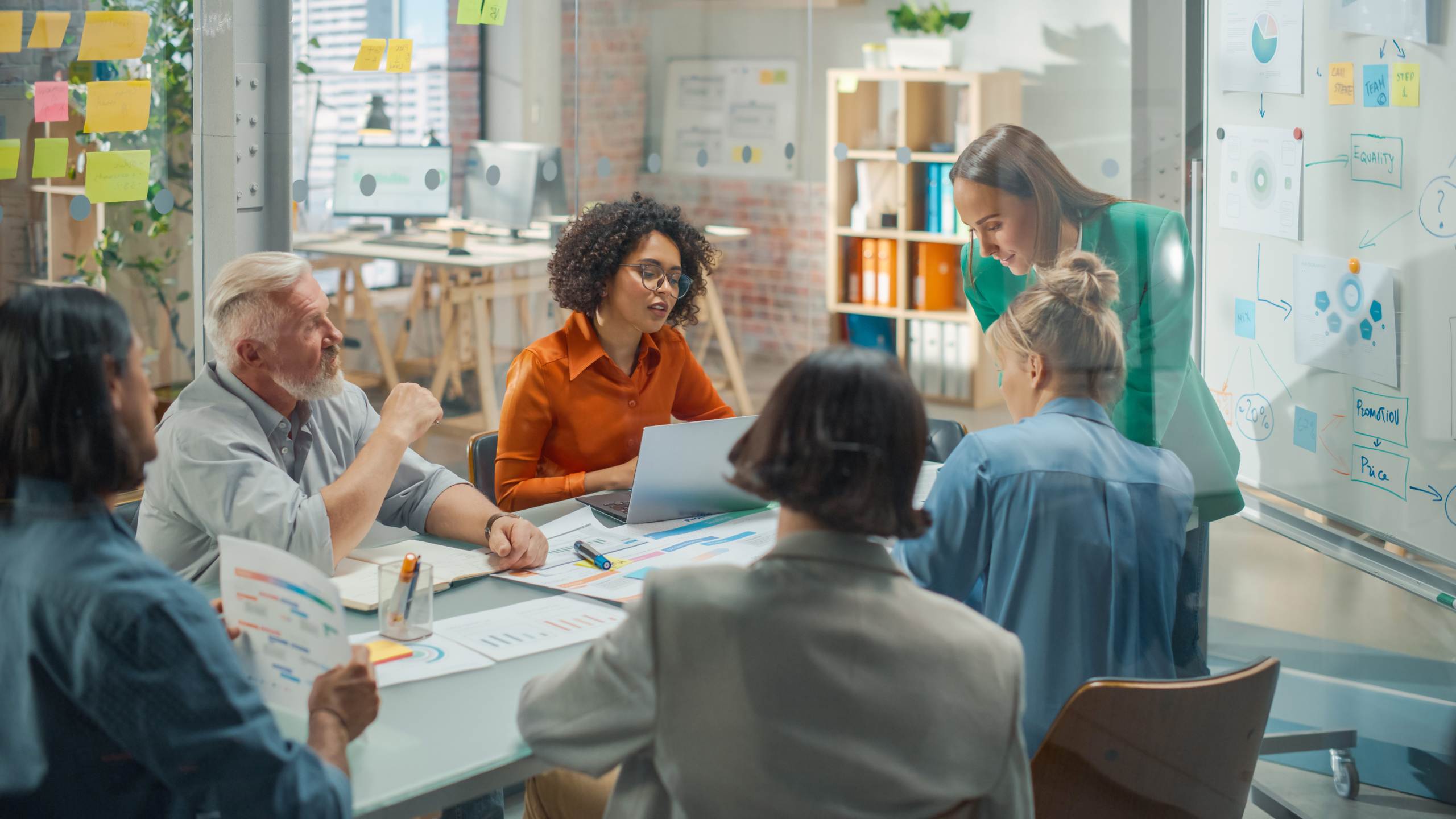 Bright Design Evolves into Loop Digital
Member News
On the 4th of April 2022, after lots of work behind the scenes, we unveiled our new brand identity, Loop Digital. Updating numerous elements of our branding, visual aesthetics and of course our brand name too. Over time, the formerly Bright Design team felt as though our brand was no longer reflective of our new position in the market and our broad service offering.
Saying Goodbye To Bright Design
The Bright Design brand has carried our agency on an exciting journey over the last 7-years, filled with ups, downs, and plenty of laughs along the way. Our team has seen and supported a significant amount of change over the last few years and our rebrand plays just a small part of our wider accelerated growth plan.
The last two years in particular have been unusual, to say the least, they have exposed us all to unique challenges in our professional and personal lives. At a time when many businesses were succumbing to the pressures of the pandemic and the numerous lockdowns, we knuckled down and began to initiate our business scaling plan. The various challenges before us engaged our fight or flight instinct, and we were committed to the fight.
Fast forward two years, we have come out the other side in a stronger position than we were pre-pandemic. Throughout those two years, we hit a variety of milestones and collaboratively achieved great things. Including but certainly not exclusive to launching our brand new website, recruiting new specialists and of course, winning the Employer of the Year for 2020.
After a turbulent 24-months, we feel our new brand identity is the perfect way to represent a fresh start. Leaving behind, but learning from our experiences.
So, Why Loop?
Our new and may we say, beautiful new brand identity, aims to better symbolise our cyclical service offering that we provide to various British businesses. In addition to that, the loop shape is our own take on the infinite symbol, visualising our commitment to lasting partnerships and the infinite possibilities of digital marketing. Finally, the statement full-stop is synonymous with the historic Bright Design logo, representing our short but bright history.
Oh, and yes, we have decided to maintain our iconic grey and orange colour palette too.

What's Next For Loop Digital?
Although we feel our business is well-embedded in the Northamptonshire area, we've got our eyes set on sights much bigger too. Whilst the size of our team remains intimate, we plan to enhance our presence both locally and nationally, empowered by our new brand.
As we look ahead to the future, our talented team remain committed to retaining our core set of values, ones we feel that set us apart from others within our market. Loop Digital aims to portray a better representation of who we are, and what we do whilst simultaneously moving our brand forward.
For now and the foreseeable, we'll continue to build and enhance our top-quality digital marketing services. Providing our healthy portfolio of client-partners with unparalleled, five-star service. Supporting them to reach new markets, and get the most out of their investment with us. In addition to this, we're also furthering our support for new marketing talent by expanding our Learn, Advance and Grow community and building out our resource hub.
All in all, the Loop team are excited and optimistic to see what the future has in store for us.