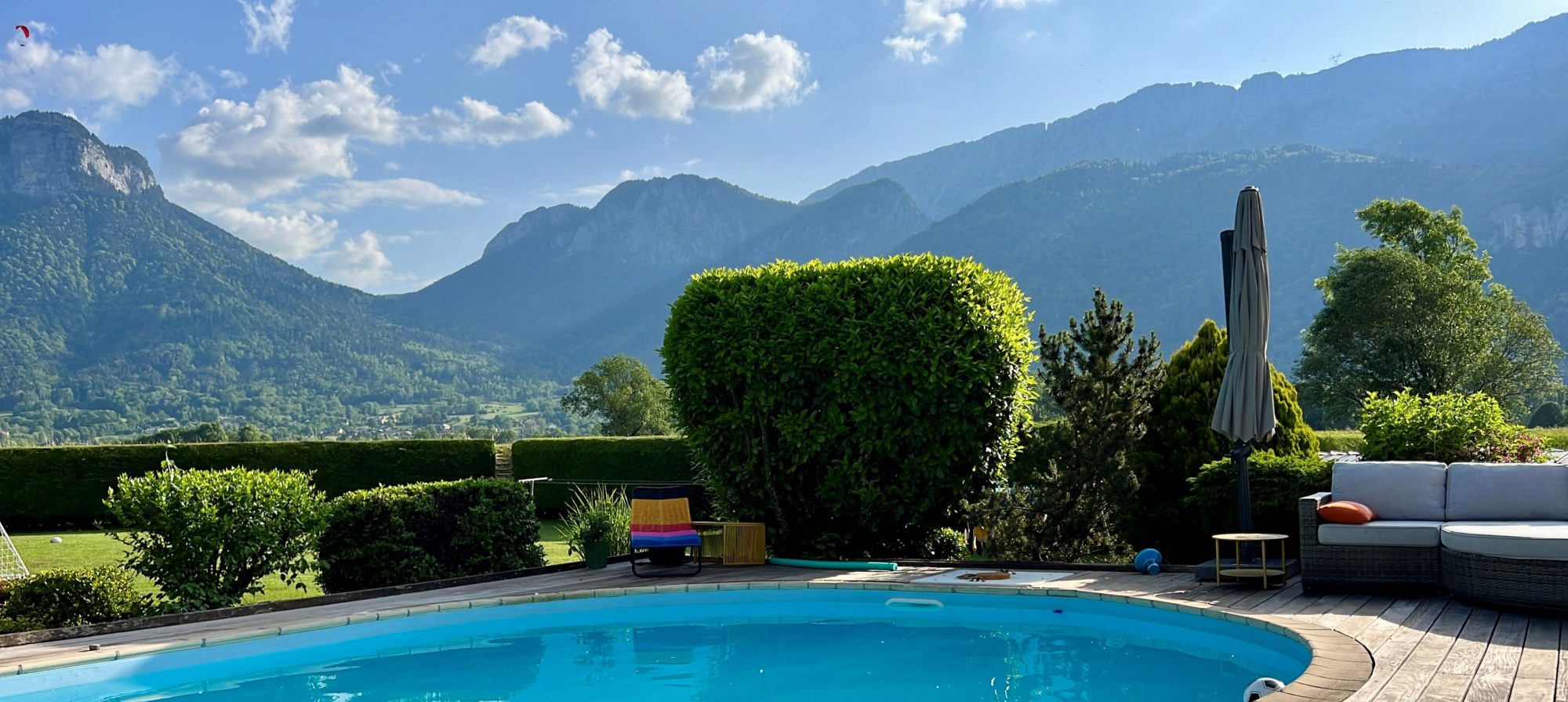 Berkshire family secures house of their dreams in France
A family from Newbury in Berkshire have bought the 'house of their dreams' in France after Swift FX stepped in to help.
For many years Steve Burnard and his family had dreamed of buying a house alongside Lake Annecy in France, famed for its beautiful scenery and relaxed living.
While it was something the family had often talked about, it wasn't until the start of 2023 that the conversation started to become a reality.
Steve explained: "We went through a difficult time at the start of the year, and it brought things into sharp focus. We decided to bring our plans forward and started the search for the house of our dreams."
But the path of true love never runs smooth and having found the ideal home – a stunning 80s architectural design situated in 1.6 acres of land, surrounded by a nature reserve – Steve and his family were devastated to find it had been sold.
Steve said: "That was hard. But we kept searching and shortly afterwards it became available again.
"We didn't hesitate this time and went for it! If you know anything about buying a home abroad it's a scary process. At some point you have to hand over a lot of money to people you don't know to manage the transaction for you. We were very fortunate to have Michael's support."
A foreign exchange specialist, Michael Vaughan of Tring-based company Swift FX, was able to support Steve and his family throughout the whole process, advising them on any changes to the exchange rates and using his expertise to advise them on when to make the all-important transaction.
Steve said: "Michael was able to watch the exchange rate carefully, as even a 1% change on such a large amount of money could be the difference between buying the property or not.
"He was brilliant and helped to make the whole move possible."
Now Steve and his family are settling into a much more relaxed pace of life with his children due to start at their new school very soon.
He said: "Is it our forever home? I think so. We're giving it two years to do the house up and see where we go from there. I can't imagine living anywhere else."
For advice about how to buy a house abroad contact Swift FX today by visiting www.swiftfx.co.uk  or call 01442 773340.