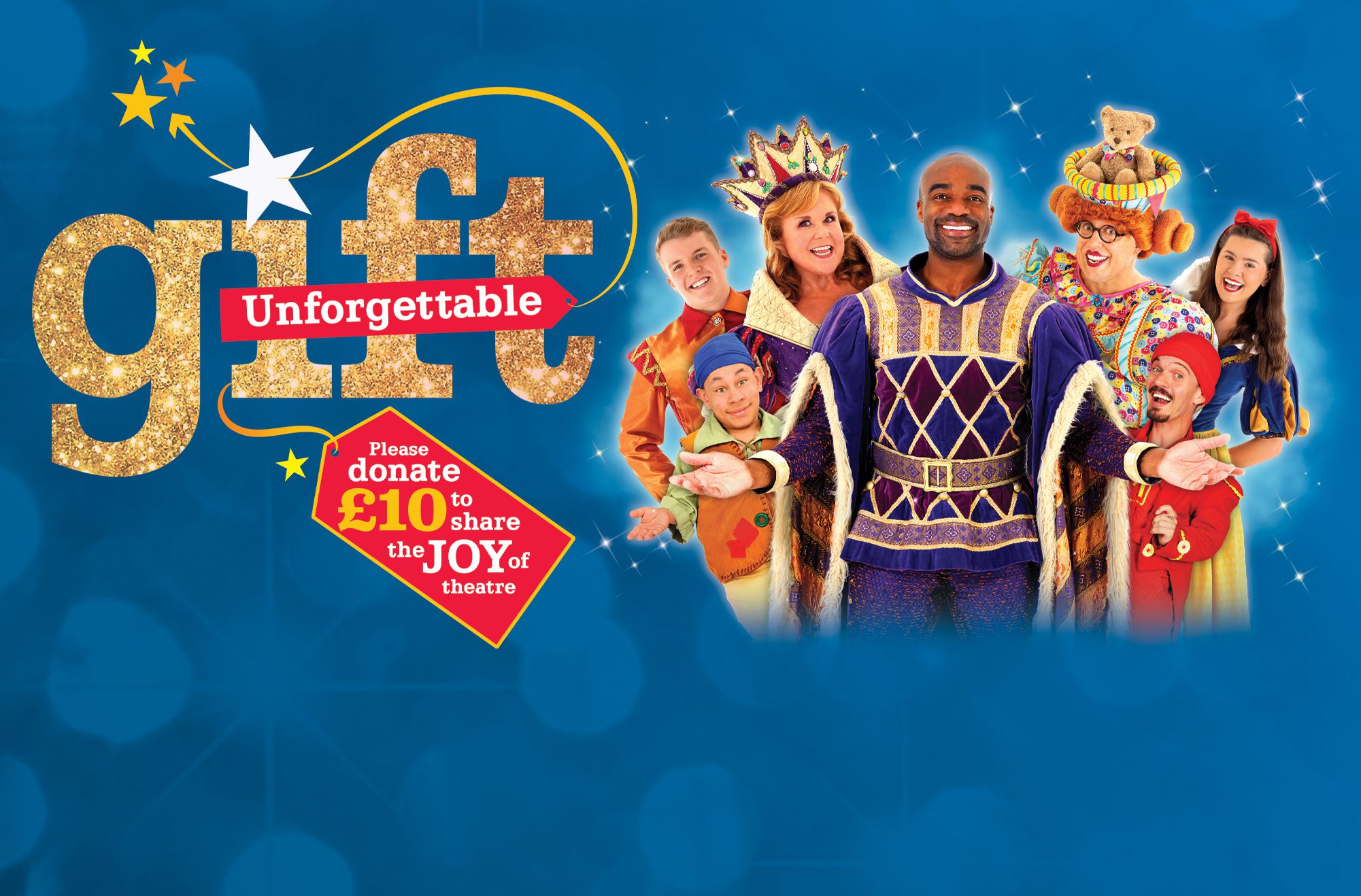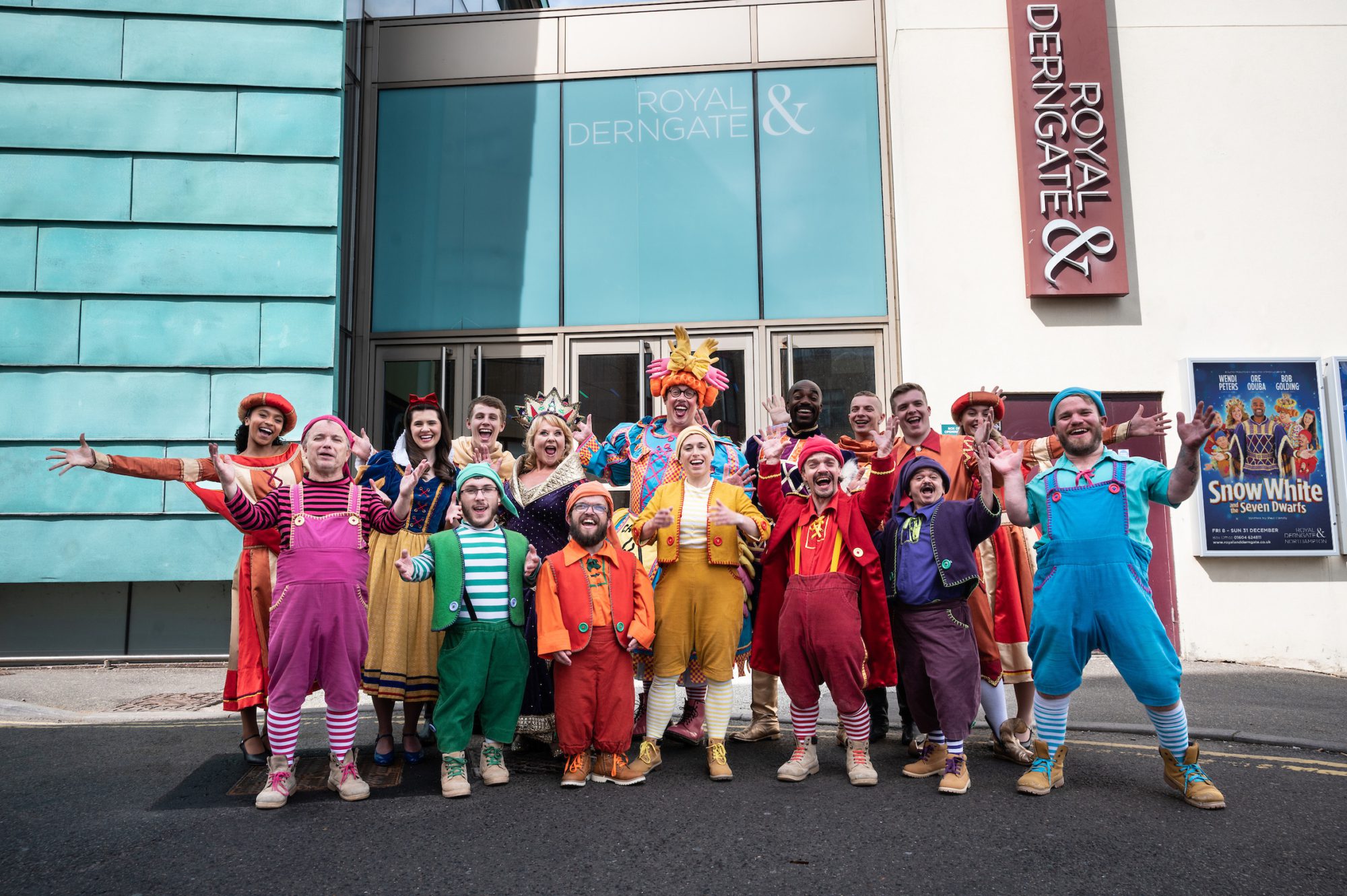 Another chance to share the joy of Christmas with disadvantaged children across Northamptonshire
Royal & Derngate is pleased to be working once again with the Northamptonshire Community Foundation and Lamport Hall Preservation Trust on this year's Unforgettable Gift appeal. With their support and with the generosity of the theatre's audience members and many of its Business Club Members, this yearly collaboration enables the theatre to gift hundreds of free tickets for its Christmas shows to children and young people who live in, or are at risk of, child poverty.
After a series of annual campaigns which started in 2015, the appeal has now been able to give away over 3000 tickets to families in need, making the Christmas period more magical for a considerable number of disadvantaged children across Northamptonshire. In this special 40th anniversary year for the theatre's Derngate auditorium, the donations received will also help support bursary places for young people to engage in youth theatre activities.
Saffy Tuckfield, from local charity Peak Empower, had this to say after last year's campaign which helped them bring a group to the theatre: "The children loved the panto. This was the first time they had ever been to the theatre or to watch a pantomime and all of the children said they would 'remember this forever'."
Customers are being invited to add a gift-aided donation of £10 when making a booking at Royal & Derngate. The theatre will then match the donation in order to provide free tickets to their 2023 Christmas productions, Snow White and the Seven Dwarfs and Stick Man.
Chris Evans, Marketing, Sales & Development Director at Royal & Derngate, said: "We are so grateful to our audiences and supporters who help us to make this campaign a success each year. It gives us such a thrill to know that together we are able to spread some much needed joy to those who might otherwise not be able to enjoy the magic of theatre this Christmas." 
Anyone can donate to this very special cause simply by calling Box Office on 01604 624811 or visiting www.royalandderngate.co.uk/together/individual-giving/give-unforgettable-gift .  Any businesses who might be able to offer support can contact Development Manager Chris Smith at development@royalandderngate.co.uk.
Rachel McGrath, Chief Executive of Northamptonshire Community Foundation, commented: "At Northamptonshire Community Foundation we support our county's most vulnerable residents, funding local charities and agencies that work to provide help and support where needed. 
"We are thrilled to be providing funding from our Arts and Music Fund to support the Royal & Derngate's Unforgettable Gift appeal for the eighth year in a row, enabling families experiencing financial hardship or living on a restricted budget to enjoy the Christmas magic of pantomime. This year's performances of Snow White and the Seven Dwarfs at Royal and Derngate will be a wonderful and magical experience for young people and families during the festive season helping make special memories."
Anyone wanting to suggest potential beneficiaries for tickets, such as charities, groups, agencies working with disadvantaged children, or any businesses who would like to donate, should contact Development Manager Chris Smith at development@royalandderngate.co.uk.
For more information about Royal & Derngate's Christmas shows, and to book tickets, call Box Office on 01604 624811 or visit www.royalandderngate.co.uk.