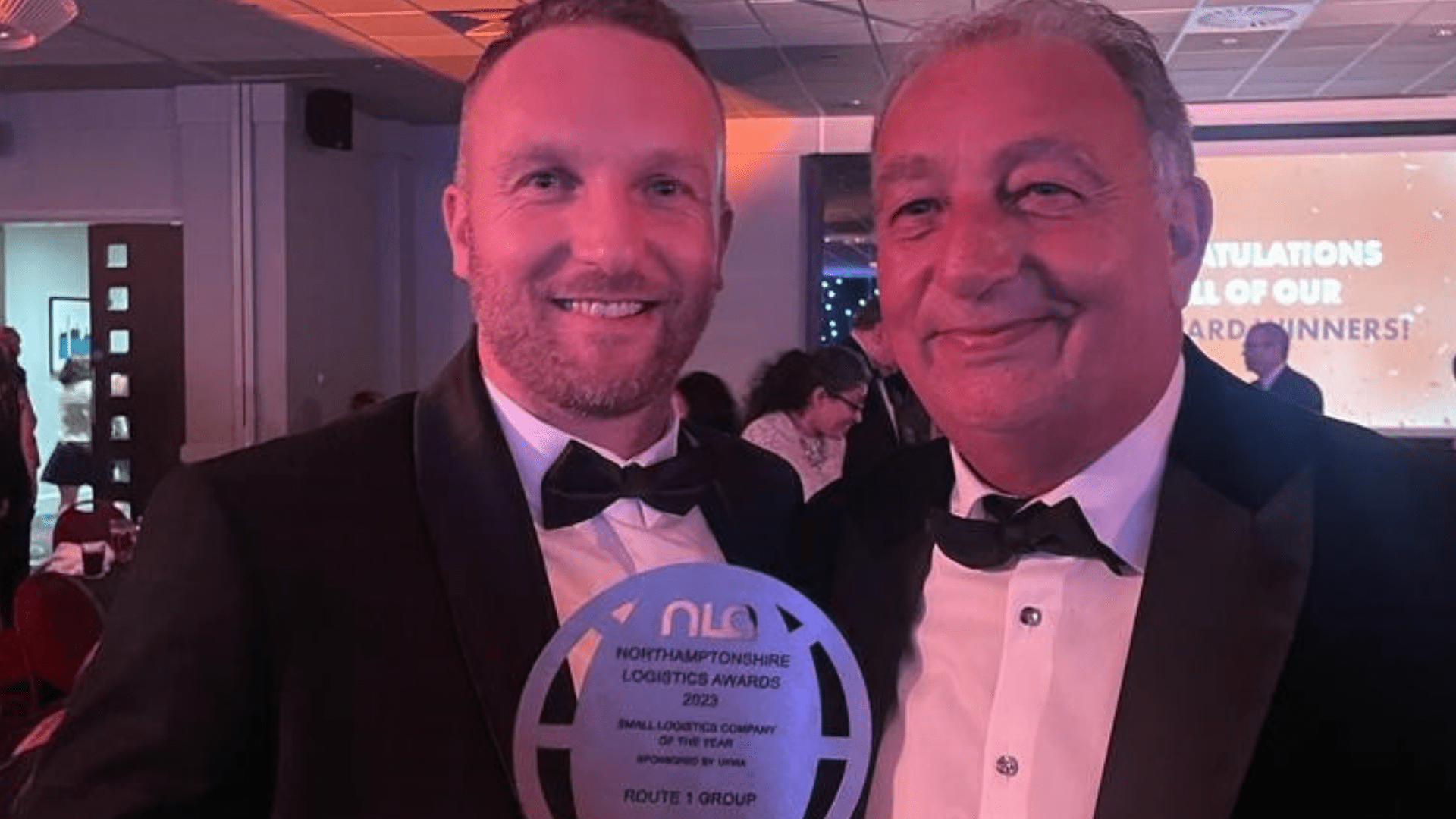 A Night to Remember at the Northamptonshire Logistics Awards 2023
A Night to Remember at the Northamptonshire Logistics Awards 2023
We've just returned from the Northamptonshire Logistics Awards 2023 at the prestigious Northampton Town Centre Hotel. The evening was unforgettable and marked a remarkable new experience for Route1 Group and our incredible team.
At this exclusive black-tie affair, we had the pleasure of networking with some of the finest businesses and individuals in the Northamptonshire logistics industry. The event served as a poignant reminder of our journey and the tremendous strides we've made since our inception.
We're thrilled to announce that Route1 Group was honoured with the title "Small Logistics Company of the Year." 🏆 Stepping onto the stage to accept our inaugural award, sponsored by the UK Warehouse Association (UKWA), was an electrifying experience! Having never entered an award before, this recognition is a testament to our dedication to customer service and our commitment to continuous growth and adaptation based on our clients' invaluable feedback. The logistics industry is known for its fast pace, and we understand that staying ahead of the curve is vital.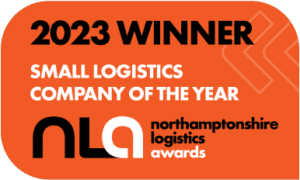 This remarkable achievement is a testament to our unwavering commitment to customer service. It also underscores our relentless drive for continuous growth and adaptability, driven by the invaluable feedback from our clients. In the logistics industry, renowned for its rapid evolution, we recognise the importance of staying ahead of the curve.
Teamwork is the cornerstone of logistics, and our identity as a family business spans three generations, working harmoniously side by side. While this award reflects our exceptional results, it also celebrates our extended family, including our colleagues. They are an integral part of our close-knit business, and without their unwavering dedication, this success wouldn't have been possible.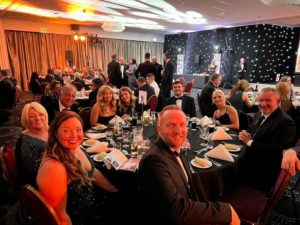 This milestone reminds us of how far we've come. Still, it also fuels our determination to keep pushing the boundaries, going the extra mile for our clients, and striving for excellence within the dynamic world of logistics. We remain deeply committed to delivering top-tier service, and our clients will always be our compass, guiding us toward progress and innovation. The journey continues, and we're excited about the path ahead.
Challenges and Triumphs in the UK Logistics Industry
The logistics industry in the United Kingdom has always been a crucial part of the country's economy, serving as the backbone that keeps businesses connected and operational. However, in recent years, the industry has faced several notable challenges.
One of the most prominent challenges has been adapting to the ever-increasing demand for e-commerce and the subsequent surge in last-mile delivery services. With more consumers opting for online shopping, logistics companies have had to reevaluate their strategies and infrastructure to meet the need for faster, more efficient deliveries.
Additionally, Brexit introduced a new layer of complexity, particularly for companies involved in international trade. New customs regulations and trade agreements required logistics companies to revamp their processes and stay updated with the latest compliance standards.
The ongoing issue of driver shortages has also significantly burdened the industry. A lack of qualified and available drivers has led to delivery delays and increased transportation costs. This challenge has underscored the importance of investing in workforce development and attracting new talent to the logistics sector.
Despite these challenges, the UK logistics industry remains resilient. The sector continues to evolve, embracing advanced technologies such as real-time tracking, data analytics, and automation to enhance efficiency and customer service. Collaboration and partnerships have become essential for businesses to optimise their operations and address the complexities of today's logistics landscape.
Our recognition at the Northamptonshire Logistics Awards is a testament to our unwavering commitment to excellence and our continuous efforts to overcome these industry challenges. As we look to the future, we're dedicated to remaining at the forefront of logistics innovation and ensuring our clients receive the outstanding service they deserve.
Would you be interested in an all-in-one logistics partner? Please reach out to a member of our team. We'll discuss your needs, current delivery setup, business dreams, and where you see yourself. Then, we'll put together a tailor-made plan just for you.
Please drop us an email at info@route1express.co.uk or reach out to Lee Haines directly at lee@route1express.co.uk. Let's talk! 🚚💨 www.route1groupltd.co.uk (new website coming soon). Tel. 01604 586954