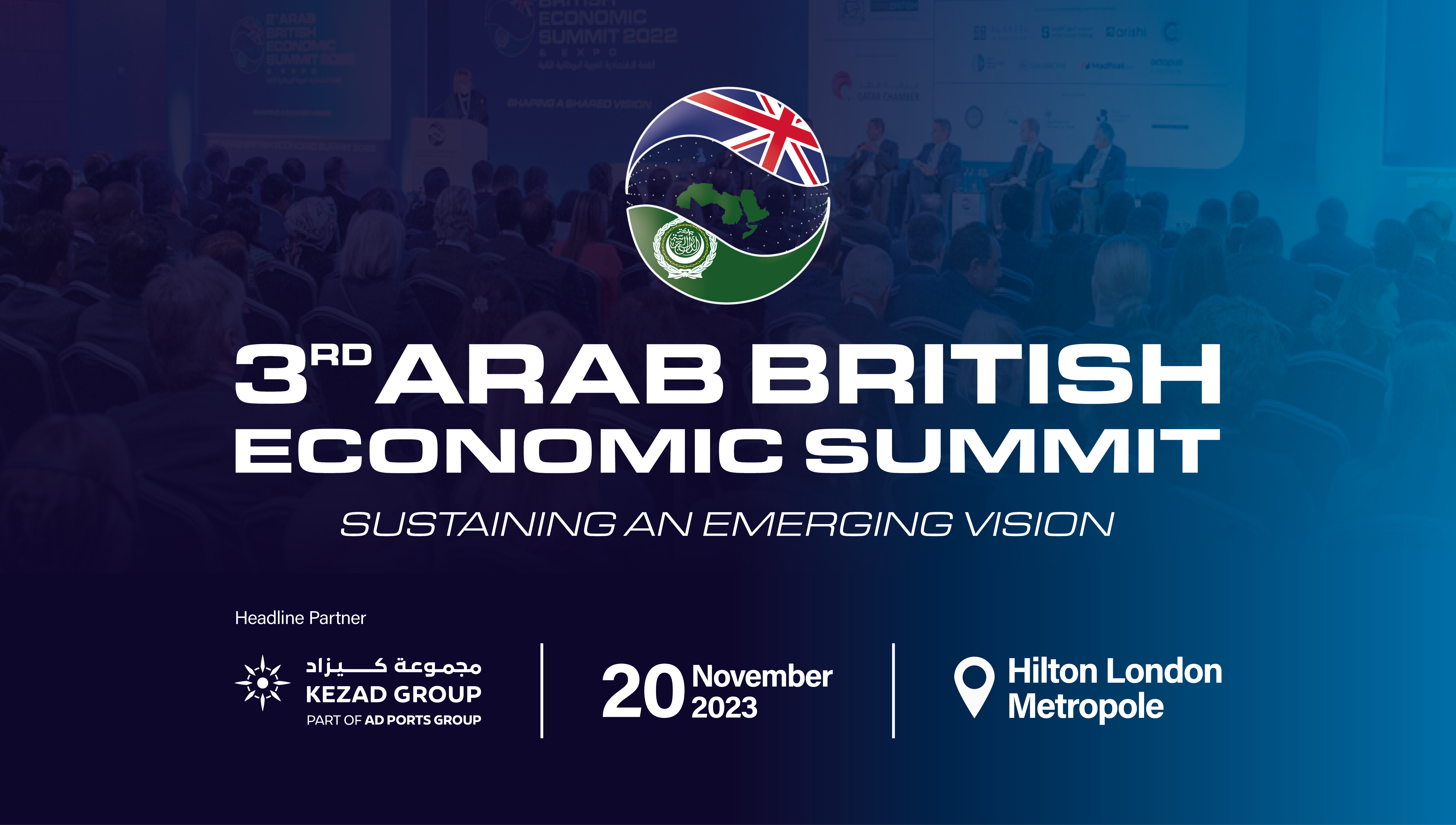 3rd Arab British Economic Summit 2023: Sustaining an Emerging Vision (ABES2023)
Monday 20 November
Hilton Metropole, London
This annual Summit will act as a platform for exploring how the UK and the Arab countries can create new trade and investment opportunities in the pivotal areas of renewable energy, new free trade deals, innovation and technology in education, healthcare and financial services, and other sectors.
ABES2023 will bring together almost 1000 delegates, including senior government delegations from all the Arab countries and the Gulf Cooperation Council specifically. BCC Director General, Shevaun Haviland will be speaking at the event.
The Chamber Network can access a 15% discount on Standard Price tickets using the code BCC2023.