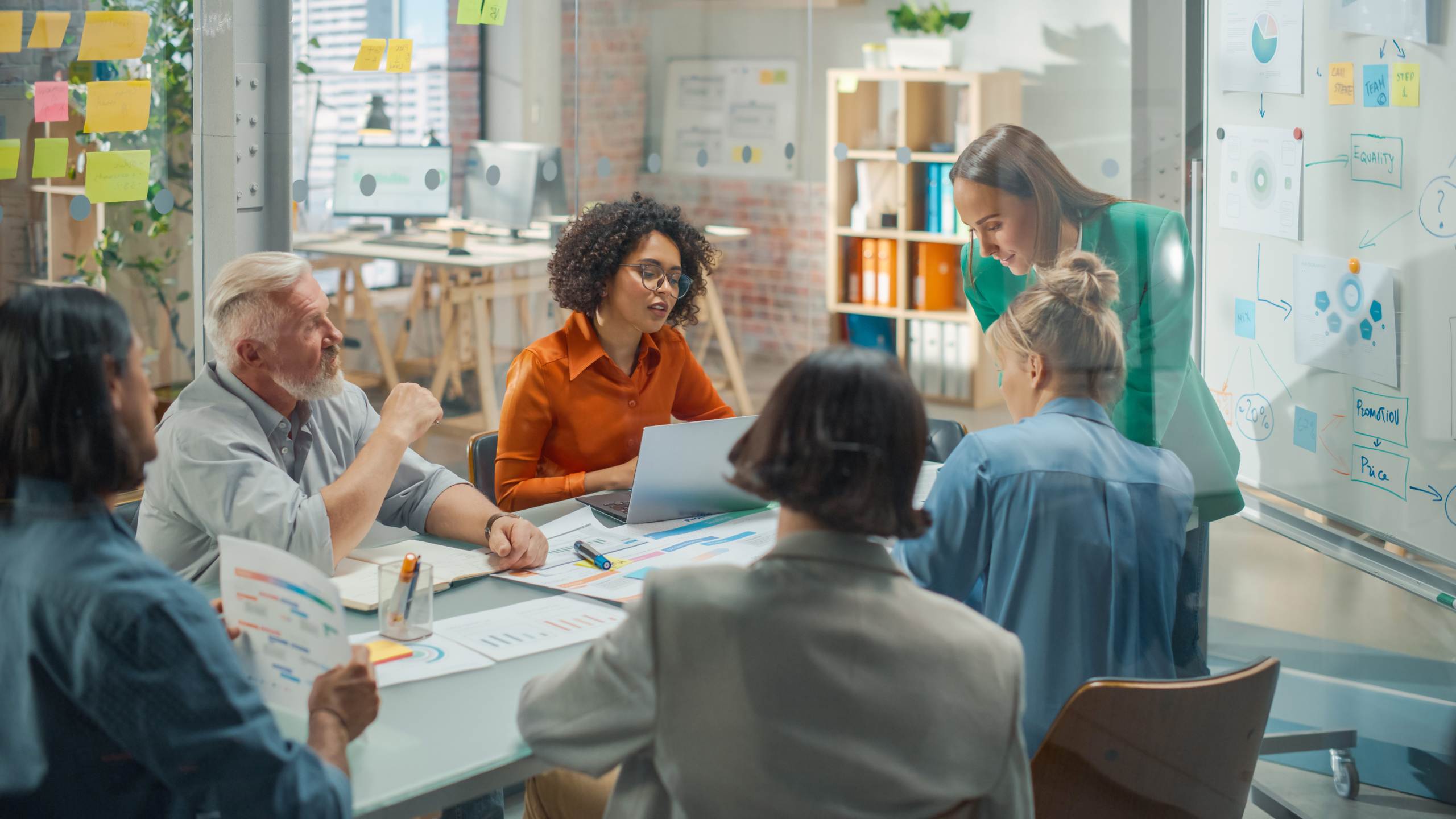 Your Guide to the Return of Sporting Events in 2021
Blogs
It's been a long time since fans have been able to attend sporting events, but with the government's recent trials being a success, there's going to be a wider return to sports. From May 17th, sporting events will be back in a reduced capacity of 50% capacity or 1,000 people for indoor events (whichever is lower), and 50% capacity or 4,000 spectators (whichever is lower) for outdoor events.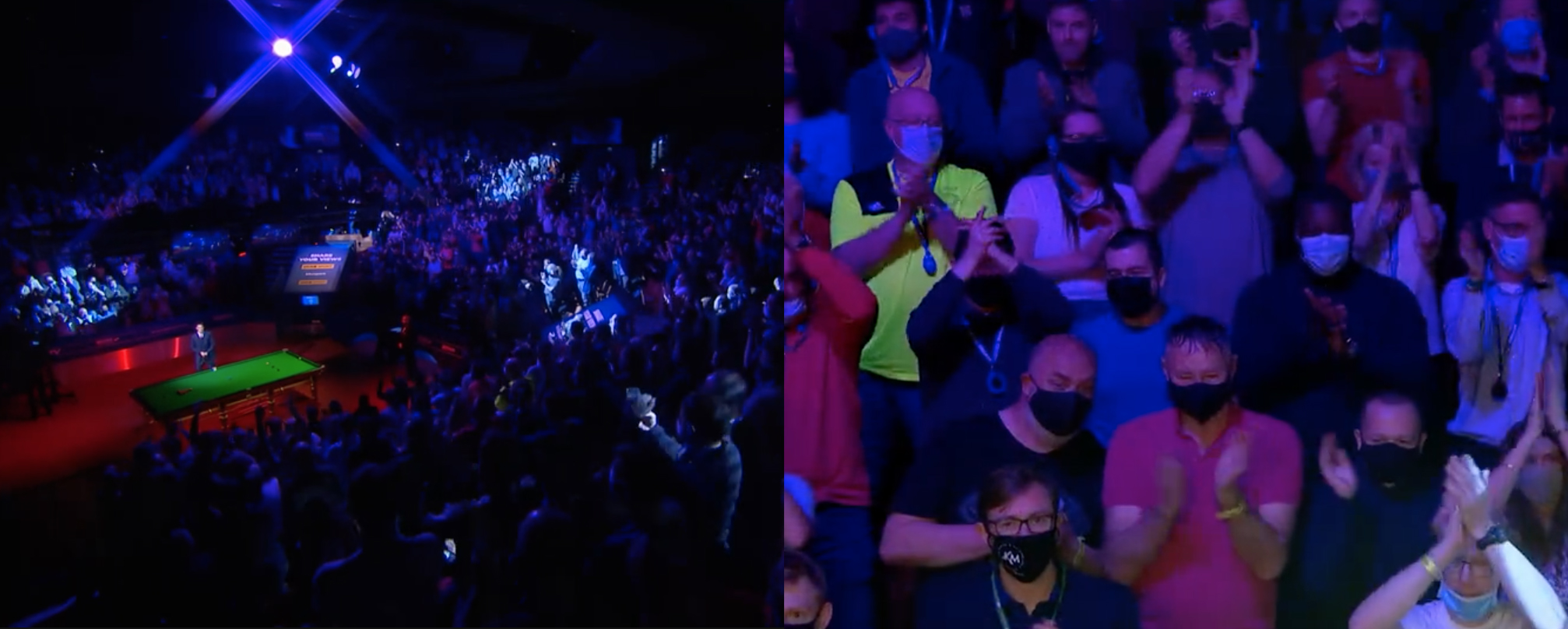 For large outdoor seated venues, such as football stadiums, the maximum capacity will be up to 10,000 spectators or a quarter full, whichever is lower.
You still need to take measures to ensure the safety of your staff and visitors, so we've listed our best Covid-secure tips to make sure you're competing as the safest events company this summer whilst ensuring everything runs smoothly.
Testing for Staff and Attendees
Although not required, it is recommended that all attendees take a coronavirus test within 48 hours before the event and provide evidence of a negative test upon entry to your event. Attendees should also get a PCR test 5 days after the event to rule out the possibility of a Covid-19 breakout at your event.
Ensure all regular event day staff are using lateral flow tests at least twice a week to prevent the unnecessary spread of infection.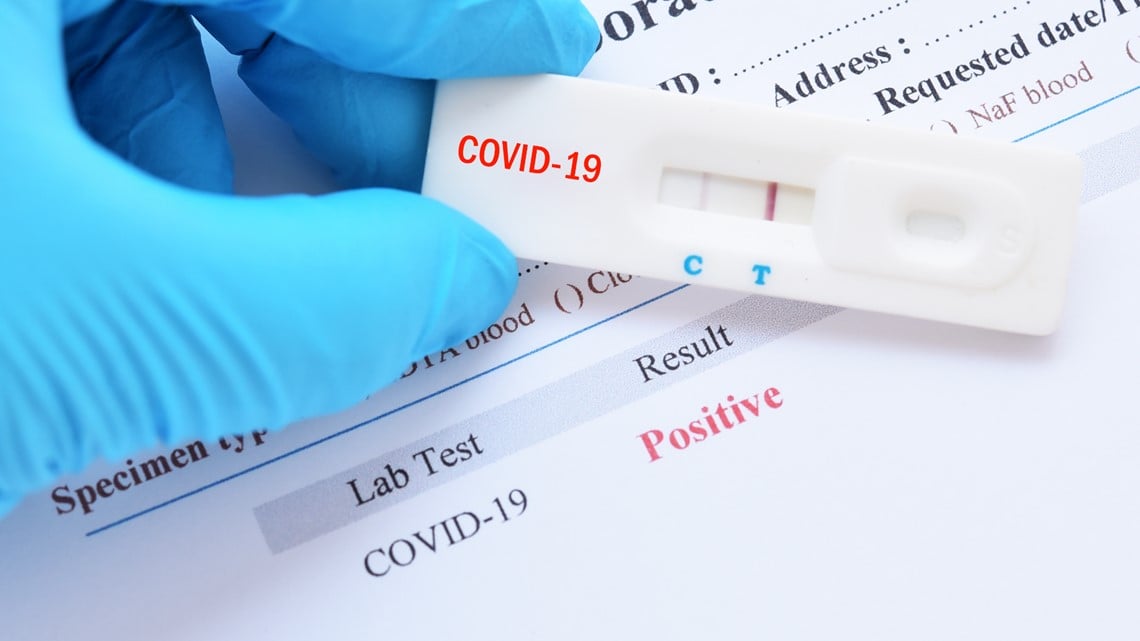 Attendee Information
Things are likely to have changed since the last time your events had visitors, so ensure that you communicate all required information with your attendees in an appropriate and timely manner.
Email attendees with their individual timeslots or entrance point so that all operations on the day of your event run smoothly. This will reduce the risk of overcrowding certain areas and compromising the safety of your staff and attendees.
Hand Sanitising Stations
Ensure there is an accessible hand sanitising station at every entrance and exit point, and in varying locations around your venue that are considered high traffic. This includes areas where food is served, toilet entrances and exits, and next to bins to name a few.
Hand sanitiser should contain a minimum of 60% alcohol to be completely effective.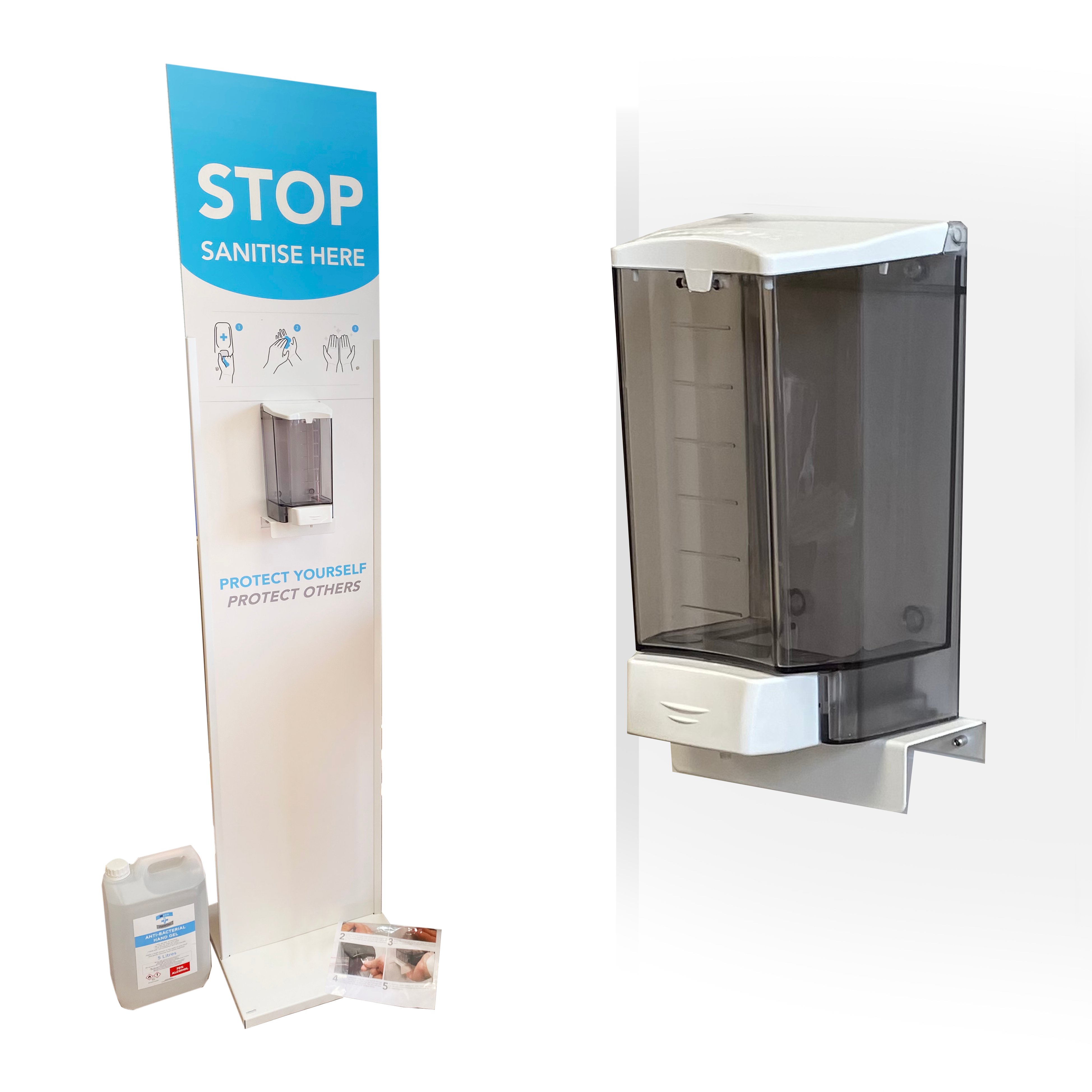 Plastic Printed Season Tickets
Paper season tickets are difficult to use during a time when health and safety is so important because it's possible for germs and bacteria to be spread on the surface when tickets are handed between the holder and staff members. Instead of risking safety, replace all season tickets with plastic cards that contain key information such as names and membership numbers.
You can encode cards to make them contactless or create a system with barcodes or QR codes. Assign each member fan an individual code and print it on the back of their card to allow for quick scanning to bring their account details up and grant entry quickly.
This method will also enable you to easily collect names and contact details in case it's required by the NHS track and trace service, and safely store the data in accordance with GDPR regulations.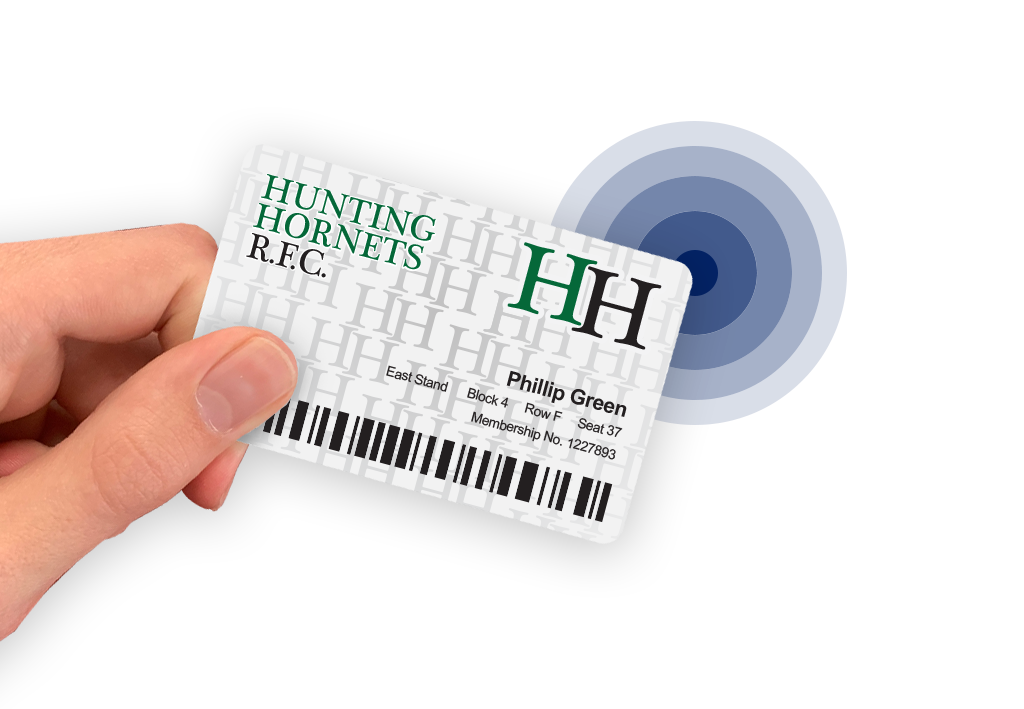 XL Cards for Events
With social distancing in place, it's important to remember that people may need to read badges and passes from up to 2m away so using an XL card size could be helpful. Print information such as seat numbers, entry and exit times, and itineraries to avoid the need for passing out leaflets and brochures.
You can also print a barcode or QR code onto the badge with a link to necessary websites or forms for when attendees need to upload any results from Covid-19 tests.
The Matica XL8300 is a robust and high-quality XL ID printer, designed to produce passes, badges and cards. With options to add a contactless encoder and secure UV printing, your badges will be highly secure whilst still looking great. It's ideal for sports events.
For a limited time, we're running an amazing promotion on the Matica XL8300 printer. Contact us to take advantage of this huge discount on an advanced XL pass printer.
Printed Wristbands
Our printed wristbands are durable and comfortable with tamper-proof features meaning they can be tightened when put on, but cannot be loosened or removed unless cut with scissors.
They're fully customisable, so you can add your logo and change your design for each section of attendees if necessary. Use different colours to allow for simple coordination between different sections of your venue, and you'll be able to easily spot if someone is outside of their allotted area.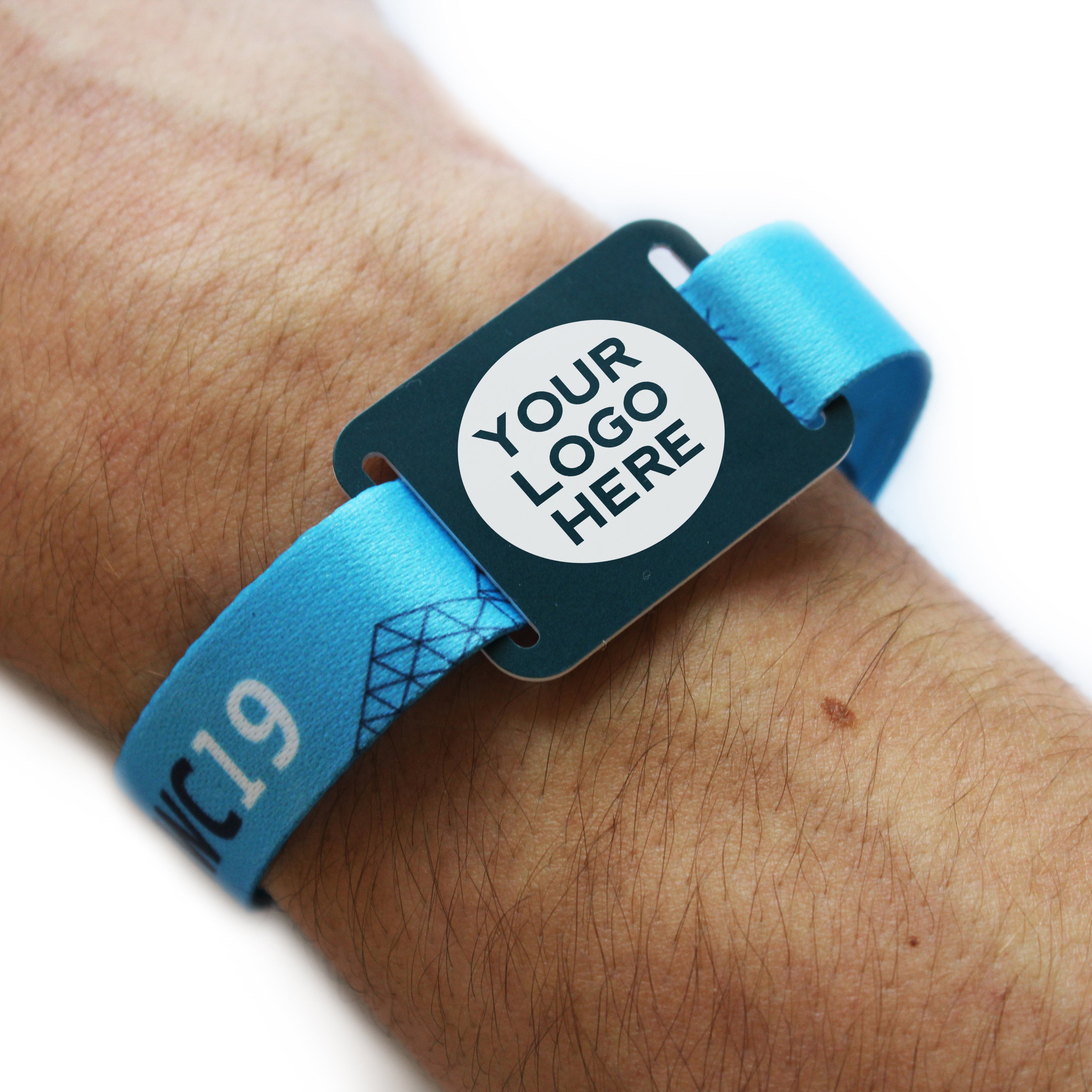 Custom wristbands are available with contactless technology and can be used for site security and cashless vending for events, and encoding options gives you the security of knowing that only approved attendees and staff members can access your venue.
If you'd like to discuss any of these solutions with us, please get in touch with one of our experts by calling 01604 422422 or by emailing sales@idcardcentre.co.uk.