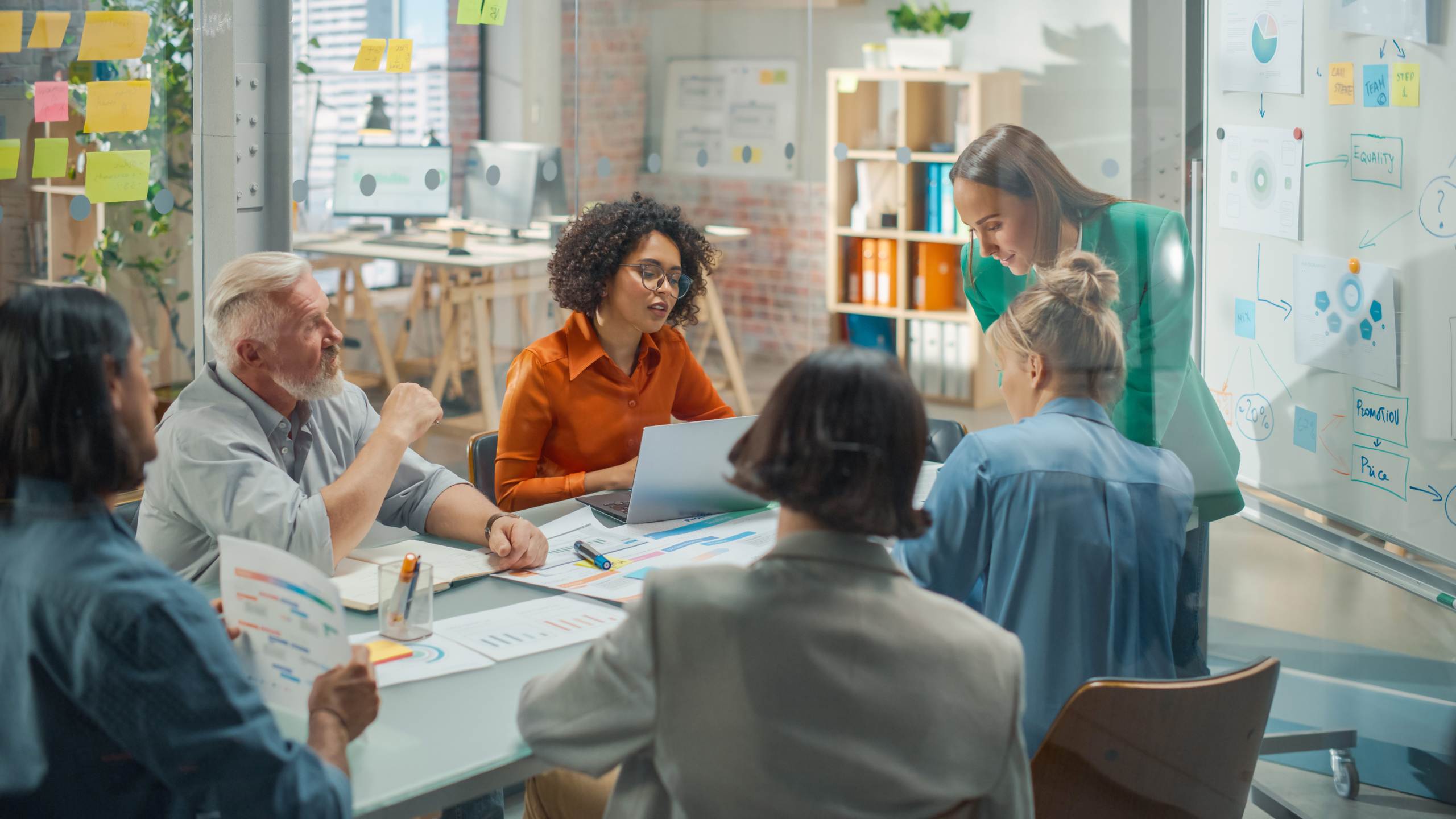 Your Guide to Contemporary Company Christmas Parties
Blogs
Planning the annual company Christmas party or client celebration can be overwhelming, with many factors to bear in mind. And we don't just mean the sheer amount of awe-inspiring venue, food, drink, entertainment, décor and other supplier choices to whittle down. But because your guests expectations are different in 2023.
This isn't to suggest the death of the familiar dinner and disco scenario – there's always a certain element of 'if it ain't broke, don't fix it' and after all, traditional parties have put the sparkle into company Christmases past for decades. They'll doubtlessly continue to do so for many more Christmases, present and future.
Yet in today's Christmas party marketplace, a cooking activity, for example, is just as feasible. And why wouldn't it be? You could say it's the original 'team building' activity from our cave dwelling days. It continues to be surefire winner to this day, especially when your team members get to tuck in to the fruits of their labour!
Top Trends for Corporate Christmas Parties 2023
Here are a few key tenets for planning company festivities everyone can enjoy:
Entertainment is one of the most powerful ways to make your company Christmas party pop. And you can X100 the impact by involving your revellers. For this purpose, live actors and walkabout entertainment add extra dimensions of excitement and interactivity.

For example, imagine a Secret Cinema on a 'whole event' basis. Your party people are in the show and engaging with the performers. It's a guaranteed way to bring your guests together in an immersive experience.

Or on a sideshow basis, a 360 or video photo booth is an inspired choice for guests to film clips and share their Instagram-able moments on social media.
When sustainability matters to your business, your team or your clients, it's important to align your company Christmas party plans. This means thinking extra carefully about your choices.
Take food, which is integral to the success of any event. The theatricality of experiential and street foods is wildly popular at the moment – but do just make sure you've got a plan to mitigate any potential excess waste due to uncertain quantities. Choice menus generally minimize wastage and save money and focusing on vegetarian or white meat options over red mean reduces the carbon impact.

In addition, there are many and varied other ways for your party to be a force for good. For example, how about replacing traditional Christmas crackers with more thoughtful
table favours? You'll be blown away by wow-worthy locally sourced Christmas chutneys, mini Christmas puddings or artisan chocolates, for your staff to take home and enjoy on the big day with their families whilst supporting small businesses at the same time.
To have a seasonal success on your hands, it's essential everyone feels included, comfortable and welcome. So, make doubly sure your venue, plus any activities, are suitable for everybody. This entails clear information about dress code, accessible facilities and transport and seating options. You also need to underline any special needs to the venue, to make everyone feel welcome and allow time for any adjustments to be made.

You might be surprised what you come up with when you re-frame your criteria, such as not centring your celebrations around alcohol. This consequently diminishes the risk of excluding team members who don't drink.

On the contrary, you want them to have equal opportunity to welcome the holiday spirit. Guilt-free mocktails, exciting new non-alcoholic beers and spirits, flavoured tonics and premium soft drinks enable them to take advantage of the company's generosity alongside their colleagues, without feeling like afterthoughts. (And don't forget about booze-free puddings either!)
A final thought… By weaving these combined elements into your Christmas party plans, you're better placed to deliver the merry in a playful, inclusive and sustainable way, enabling everyone to celebrate the end of the year in style.

At Brightspace Events, we're already sharing joy and happiness with 2023's class of corporate Christmas party organisers. From venue finding, to entertainment sourcing, to taking care of every intricate detail imaginable for fabulous, future forward festivities, we've got your back.

Need help and advice? We have something for everyone on your nice list. So, get in touch, keep calm and merry on.