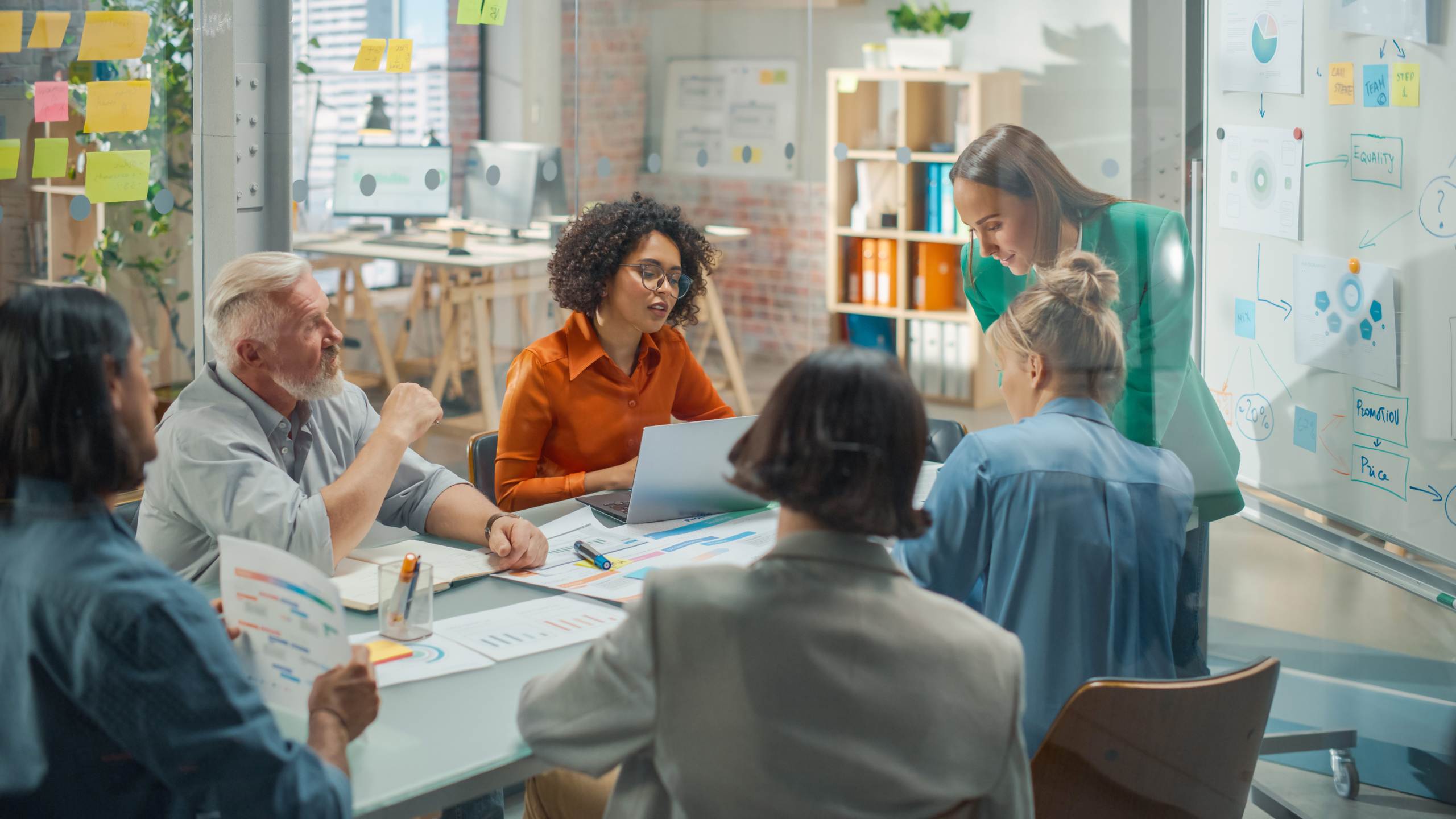 What Makes A Good eCommerce Website? | Web Design Guide
Blogs
For many businesses, their website is the first point of contact between buyer and seller. Many people do most of their shopping online now for a variety of goods and services. This means that having a website that's both visually enticing and easy to use can offer your business a new platform to conduct trade. Depending on your niche and industry, having the option for users to purchase your products or services directly from your website can be vital to ensure you don't lose out on customers or fall behind competitors who are already offering this as an option.
The digital revolution has meant people now expect good service with little delay, so if your website is difficult to navigate or slow, you could find yourself losing out on customers. This is why a good eCommerce website design is so important. This great shift to eCommerce was further exacerbated by the Covid-19 pandemic. Businesses were quick to adapt their approach to the market in order to continue trading.
Post-pandemic, consumer purchasing habits haven't shifted, there is still a huge increase in demand for online shopping. The UK's top 100 retailers have said that on average, their online traffic increased by 52%. This demonstrates the fundamental requirement for businesses to have a good online presence, particularly for brands that wish to trade goods online.
eCommerce websites, however, are not without their complexities, to shed some light on the topic, we've compiled a list of factors and considerations that make for an effective eCommerce website.
What Is An eCommerce Website?
What exactly is an eCommerce website? By definition, eCommerce or electric-commerce means the action of completing a transaction online, so an eCommerce website is a means of buying and selling products and services online. Just as in a traditional shop you'd find on the high street.
An eCommerce website is a platform on which businesses can build their online store and carry out transactions but is accessible anywhere and at any time.
Essentially, eCommerce websites are constructed into 3 key parts: a storefront, products and a checkout. The virtual storefront allows you to display your business similarly to how you would with a shop window, think of this 'window' as an opportunity to highlight key information about your brand, offers, featured products or events. The product pages essentially do what they say on the tin, they'll include product information, price, images and depending on the product, list the variations available to purchase.
The checkout should make for a simple and secure transactional process between the customer and your business. Prospective buyers should be able to see a summary of their purchase including estimated delivery times and a breakdown of costs. Returning users should be able to login in with their details to avoid re-filling in forms about payment, billing and delivery information.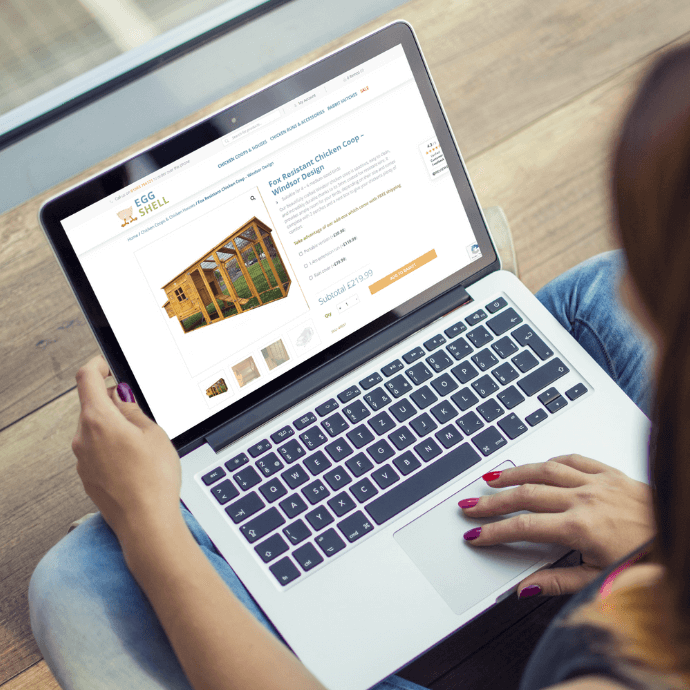 So, What Makes A Good eCommerce Website?
A good eCommerce website should have various different elements and features that all work together to provide an exceptional user experience. An experience that seamlessly takes your customers on a journey from discovery, and evaluation to purchase without disruptions.
Essentially, you want to provide an encounter that keeps your customers returning for more, one they can tell their friends and family about. Here's a breakdown of some of the biggest factors that all contribute to powerful eCommerce experiences.
Your Website Design & Presentation
A key factor for creating an effective eCommerce site lies in the way that your products and services are presented to visitors. Website design is incredibly important when it comes to visualizing and communicating brand messages. It can really help 'set the scene' and set expectations for what users can anticipate from your business and help communicate the story behind your brand.
The design and layout of your products will depend on your industry as well as the products or services you provide. You should also consider your target demographics too, are you a B2B business or B2C? The way you present your brand and products on your website should reflect the interests, needs and desires of your intended buyers.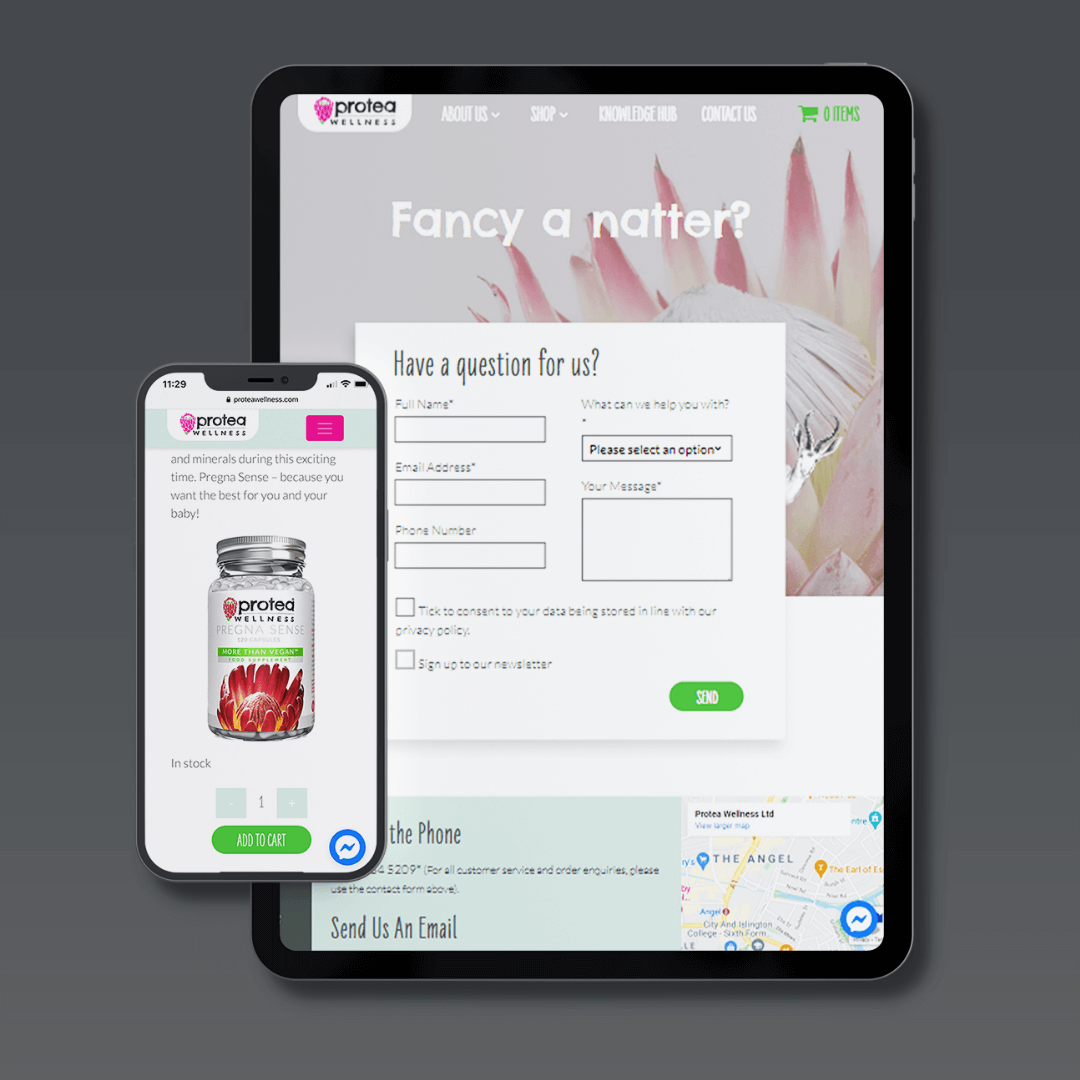 For instance, if you're a fashion retailer, you would want your site to be visually appealing to your desired audience, clean and reflect the brand personality. Your homepage should be striking and engage the user with either engaging imagery of your products or entice them to learn more about your business's story. Your layout should be easy to navigate and not confuse the user – this is one of the quickest ways to lose a potential sale. By providing quick and easy navigation you'll entice users to continue browsing for extended periods of time, they might even purchase an additional product.
Taking another example, if you sell tickets to comedy gig nights, your website might appear busier since you want to portray the concept that your events are exciting and full of life, creating a good representation of your business. You may use more colour, imagery or video to add to the excitement. You could consider adding testimonials or reviews from previous attendees, 93% of consumers say that online reviews influence their purchasing decisions.
Whatever your stylistic choices may be – having prices, trust signals and reviews clearly visible is imperative to persuade users to complete a purchase. Its likely customers will immediately want to know costs and prices, whether the site is secure and safe to pay through, and what the returns or satisfaction policy is. Try to be as transparent and provide relevant information to avoid prospective buyers bouncing off.
These two different examples show that creating a good eCommerce website can vary widely depending on the industry, as well as the needs and expectations of the user.
The Usability Of Your Website
If your website is clunky, poorly laid out, or difficult to navigate, it's not going to be a place customers want to spend time browsing your products or services. Making your website easy to use is essential if you want customers to keep coming back.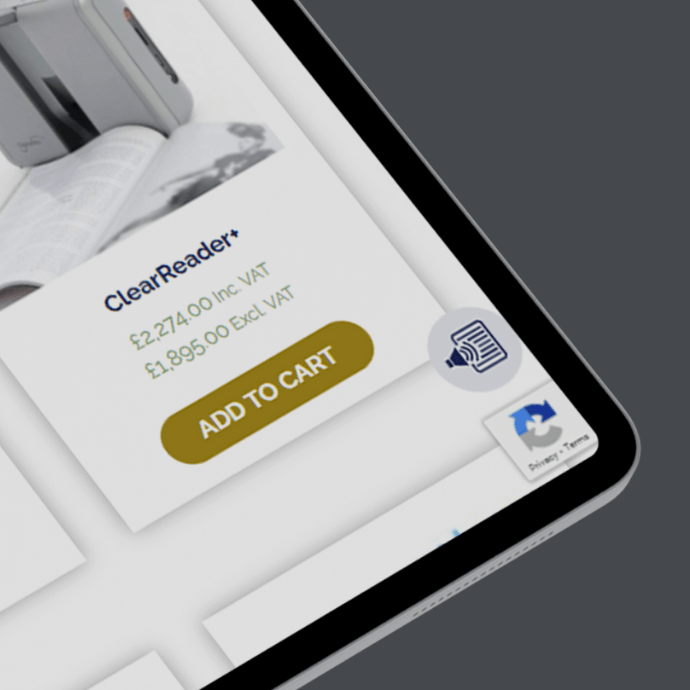 With 52% of global internet traffic from mobiles, you must ensure your website is mobile-friendly and accessible on a variety of smart devices. We're not suggesting that every business needs an all-singing all-dancing mobile app but providing the same level of usability that users can get on a desktop would be a great place to start.
In addition to this, it's worth considering the placement and size of features like call-to-actions and forms too, smartphone screens are obviously smaller than your average desktop, bear this in mind when you're working on optimising your site for mobile.
Your Website Security
It's paramount that your eCommerce site can provide a safe place to store and process online transactions. Retail giants like Amazon and eBay have over time gained the trust of buyers through their proven security measures.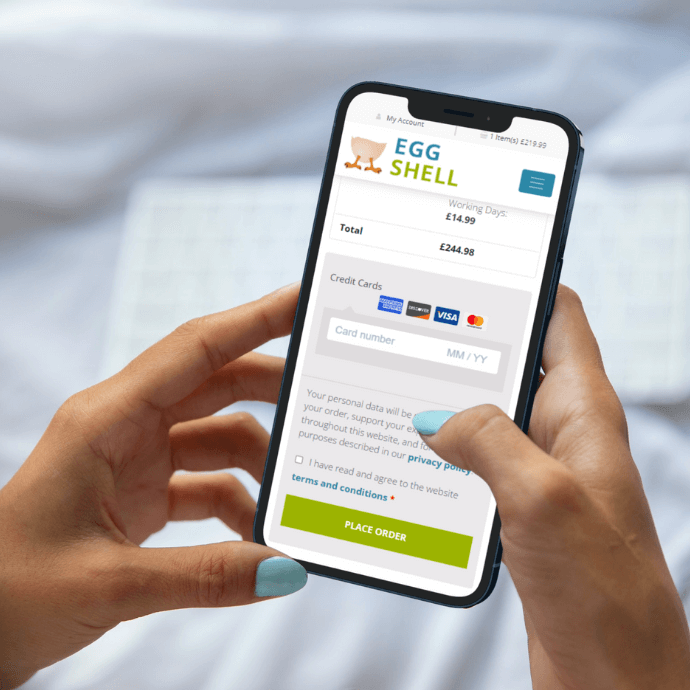 According to a study in 2018, the eCommerce industry experienced up to 32% of all successful security threats annually. It's crucial that you implement a number of protocols to safeguard your buyers online. For customers to complete transactions and share their private information, they need to know that they can trust your business and your website.
Visual trust signals on your homepage and throughout your site, instil that needed trust value, without which your customers might consider spending their hard-earned cash elsewhere! Having a secure payment system is paramount, and resilience to hackers and malware is key.
The Best eCommerce Websites
Understanding what makes a great eCommerce website is one thing, but looking at some examples of already successful eCommerce sites is endlessly useful to help inspire your design.
Global fashion retailer ASOS has got it nailed. With easy-to-use navigation, extensive but minimalistic product pages and a trusted, safe and secure checkout process they've removed any potential barriers that a buyer may result in not closing the sale.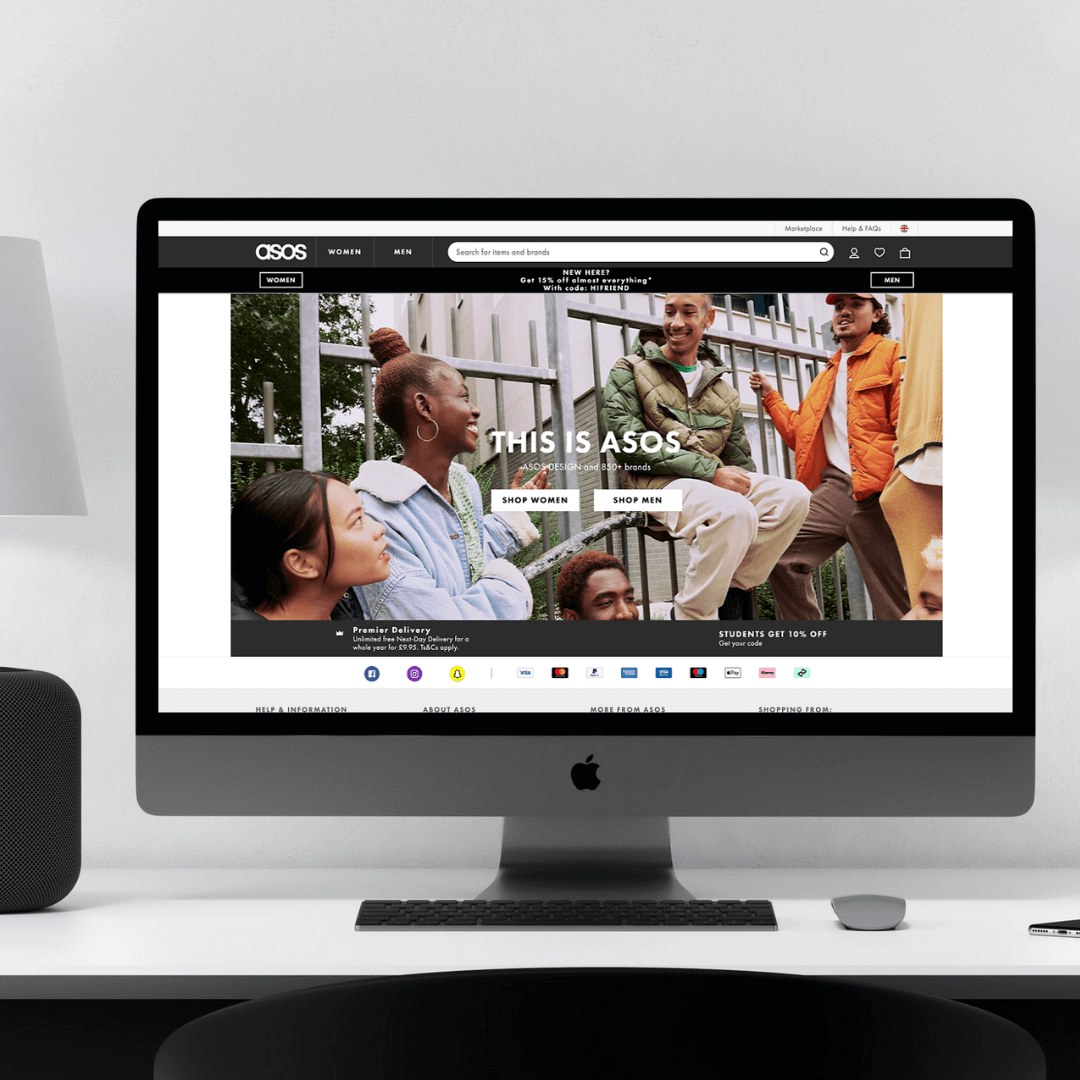 For smaller in scale businesses, take a look at Moooi the high-end furniture and home accessories retailer. Offering a variety of bespoke products crafted by elite designers, their product pages are laid out in a way that best promotes the imagery of the items, represented as pieces of art as opposed to a fixture or fitting. They know their market and their audience and have created an eCommerce site that successfully reflects this.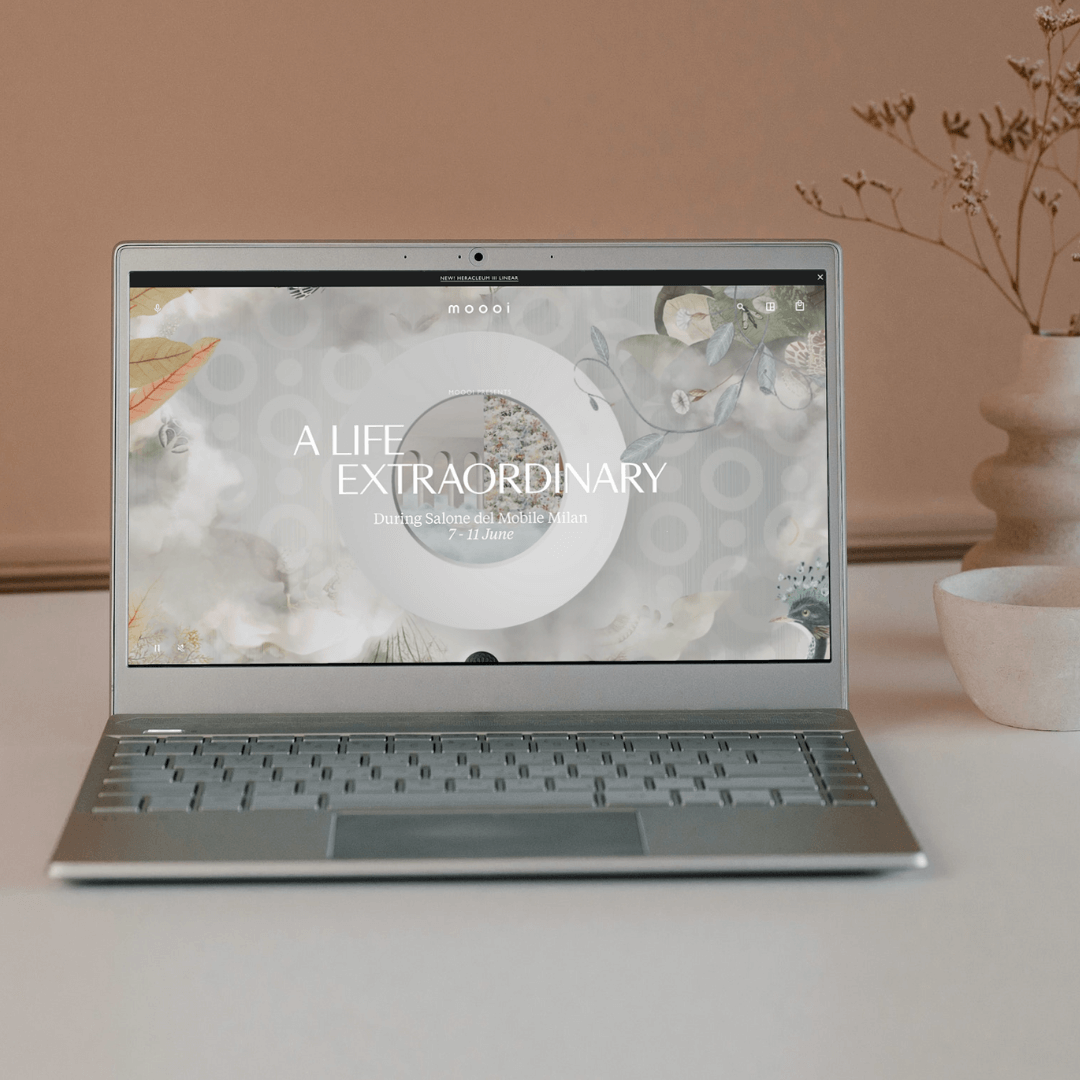 Web Design At Loop Digital
Whether you're a budding entrepreneur or a long-established business you'll want to stand out in the crowded digital market space and provide exceptional user experiences for your customers. Extending the reach of your products and service with a functional, best practice, eCommerce website.
We design and build completely bespoke eCommerce websites for all businesses big or small. We want to help businesses unlock their online potential by increasing traffic to your website and generating valuable conversions.
What are you waiting for? If you're looking for a new eCommerce site optimised for your audience and market that'll drive tangible results for your business, get in touch with a member of our team today.