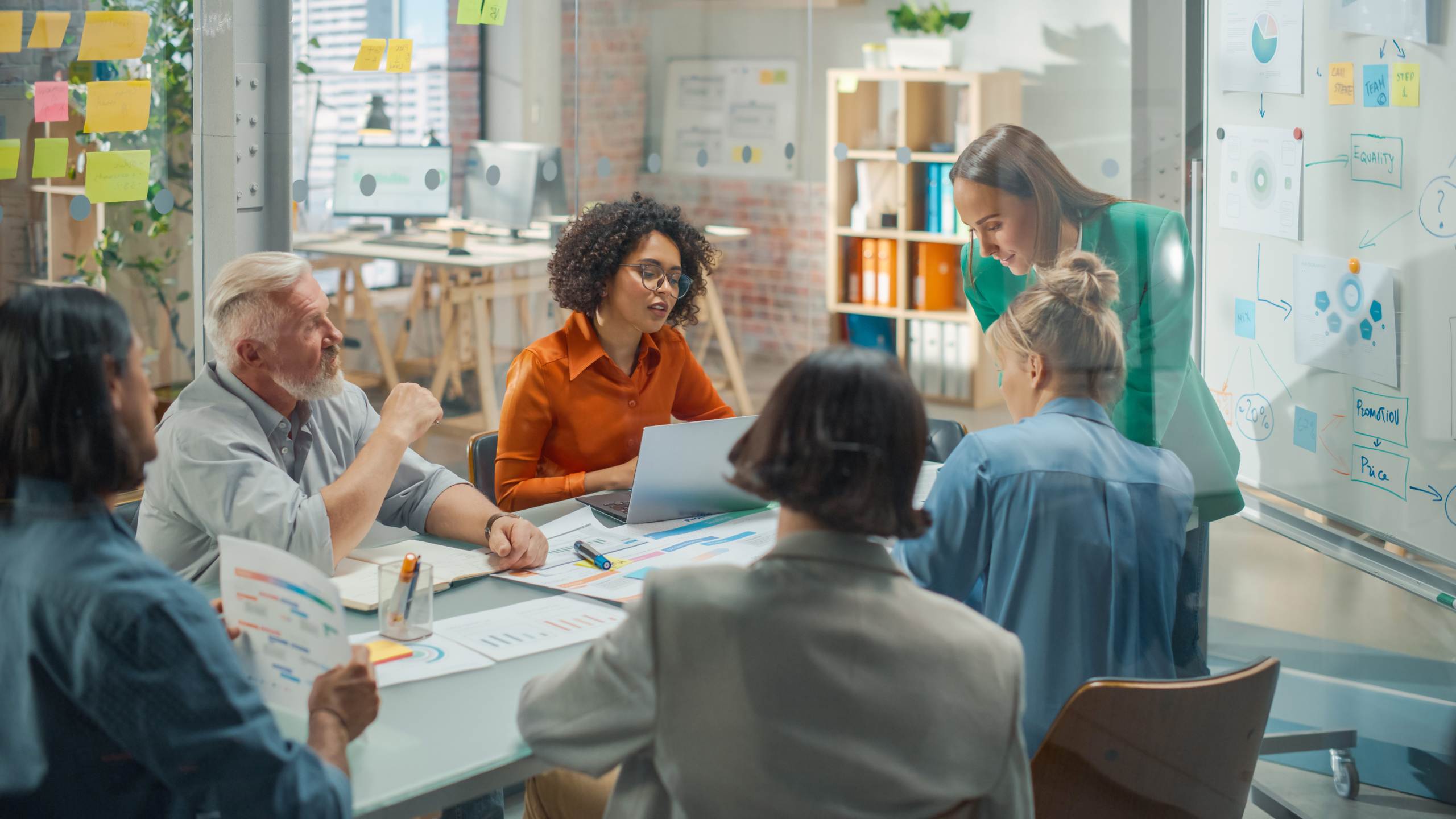 What is White Label SEO & How Your Clients Can Benefit?
Blogs
White hat SEO is often confused with white label SEO, however, they represent different services. White hat SEO refers to the approved methods digital marketers can use to rank on search engines and attract organic traffic while providing valuable and relevant content to users.
Whereas white label SEO is a service delivered by agencies to other businesses, without sending over a branded report. The buyer sells SEO services under their own name but the work is completed by another agency. They then brand the report themselves and present it to their client.
If you're a digital, creative, or PR agency that doesn't offer SEO as a service, or you're just getting started, white label SEO is a valuable service that helps you attract new customers and deliver consistent results.
How does White Label SEO Work?
The way white label SEO works depend on your requirements and who you choose as your provider. You may already have an in-house copywriter, so you only need direction on how to optimise content to match search engine's algorithms as well as march the search intent of your target audience, for example. However, you may also have experience with account management but need a dedicated team to handle the delivery of all SEO services.
White label SEO allows you to add another key service to your digital portfolio and unlock a goldmine of potential clients. Whatever services the agency you work with is providing, they will provide you with a "white label" report. A report without a logo or any branding that only contains data on the performance of the actions carried out as part of the SEO services.
SEO Deliverables
The most common way agencies utilise white label SEO services is by handling client-facing activities themselves, while the white label supplier handles all deliverable activities. Keeping account management in-house ensures you always retain control of the messaging you deliver to clients. You can then still deliver specialist SEO services even as your organisation is still growing your SEO capabilities.
Content Marketing
SEO optimised content needs to match the demands of search engines and user intent. It's not as simple as adding in a few keywords into a blog, you need to have the right keyword density and ensure the appearances are natural. Before that, do you know you're targeting the right keyword? White label SEO services ensure you provide content to clients that will deliver results.
Increase Sales
When you're establishing your SEO services, it can be a challenge to initially attract clients. White label SEO companies can provide you with case studies, market research, and pitch materials presented with your branding. You can then use this information as the foundation for your sales effort to drive growth.
What are the Benefits of White Label SEO?
1. Secure ROI
Setting up an in-house SEO team incurs many costs. You need to invest in smart recruitment to source the best talent available who have the relevant experience and expertise. From there, you need to purchase hardware and software to ensure all SEO deliverables are achievable. Aside from monetary investments, you also need to invest time in creating and establishing key processes to ensure all actions are effective.
When you're beginning to provide SEO services, using a white label SEO allows you to get your operations off the ground without the large initial outlay. This gives you the opportunity to secure a high return on your investment. After your initial successes, you can create a portfolio that demonstrates the results you're delivering alongside your silent white label partner.
2. Gain Industry Experience & Expertise
A white label partner has already implemented the infrastructure needed to secure SEO results. Working with the right agency gives your organisation access to this specialist industry knowledge and expertise. You can have confidence that there's no guesswork involved, every action is backed up by data to ensure you can present tangible results to clients.
This experience is invaluable when you're starting to deliver SEO services. Whether it's understanding the best tools for keyword research or how to conduct website quality audits, working with a white label partner gives you the opportunity to learn how to deliver consistently good results to clients.
3. Achieve Consistent Growth
White label SEO makes your SEO services easily scalable to changing demands. If your customer acquisition increases, you don't have to worry about investing in new equipment or team members. Instead, simply change the terms of service you have with the white label agency, so you never have to turn down work because of a lack of capacity.
This allows you to achieve consistent growth as an organisation. Having an open channel of communication with your white label partner ensures they understand your margin and what's needed to achieve profits and growth. The right alignment ensures there is a mutually beneficial partnership that ensures both sides can achieve their goals.
Why You Should Recommend SEO to Your Clients?
SEO is a valuable tool that delivers proven results. What makes this service valuable to agencies and clients is how easy it is to track performance. Using Google Analytics, you can measure goal completions, organic traffic, and bounce rate. This makes retaining clients easier as you can prove you're delivering results – as long as your SEO actions are effective.
Think about the last time you made a purchase. Chances are you spent some time researching online, right? In fact, 81% of retail shoppers research the product they're interested in online before committing to a purchase. Effective SEO increases rankings across search engines. When someone searches for a product or service, appearing at the top of SERPs ensures they see your client's business and gives them the opportunity to secure a conversion.
SEO isn't only about optimising content for search engines, however. Targeting the right keyword doesn't only mean you find a word that's relevant to your client's business. It involves uncovering the topics their target audience is interested in; topics that can increase brand visibility, build trust and authority, and secure conversions.
White Label SEO From Bright Design
When you work with a white label partner you want to trust they can deliver results. At Bright Design, our digital marketing team features SEO experts with years of industry expertise and experience increasing rankings, optimising content, and securing a high ROI for our clients. Learn more about how our innovative SEO strategies can deliver results today, get in touch with our team now.
Call us today on 01604 806020 or visit our contact page to find out more.