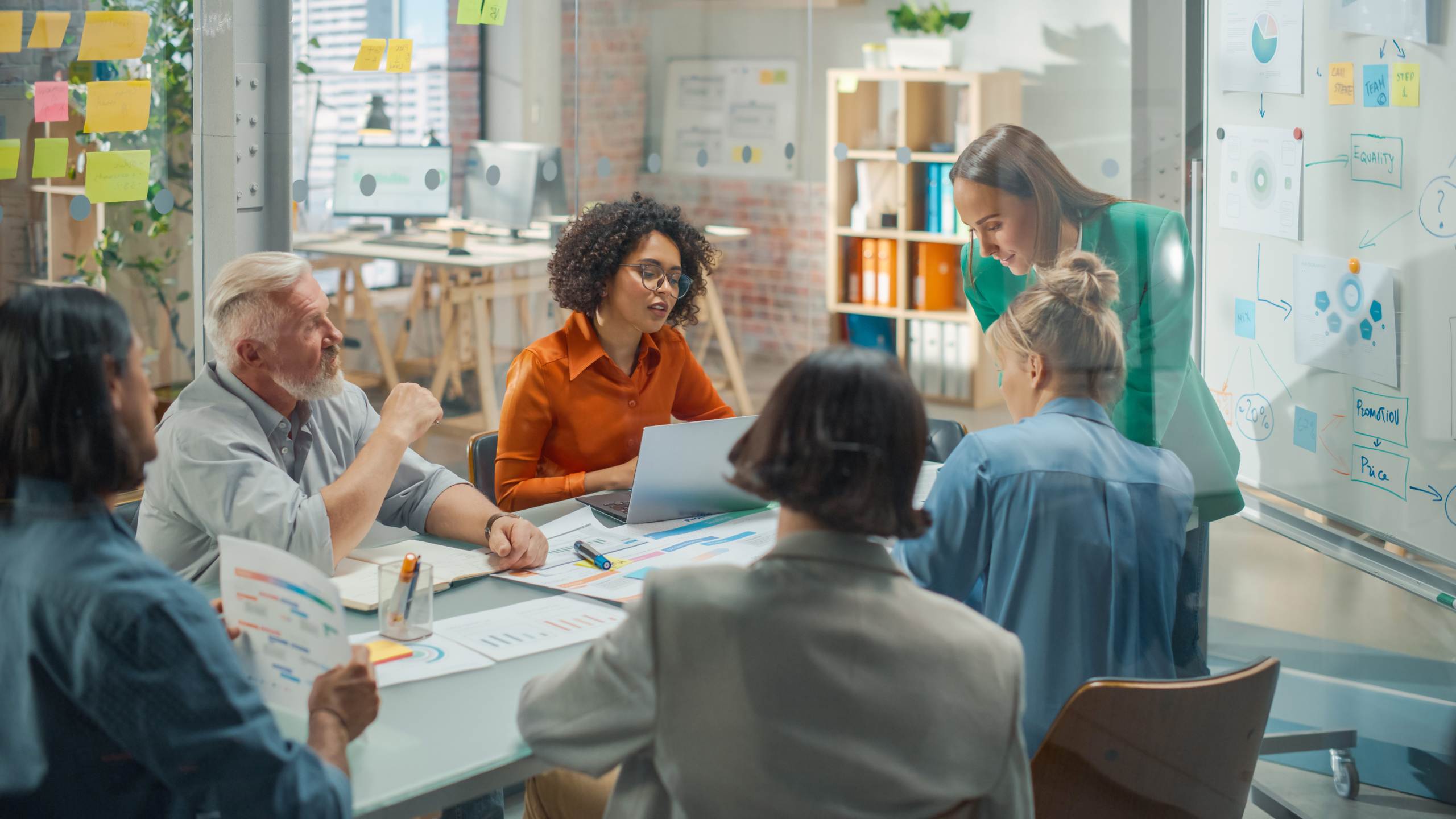 What is PPC? | Digital Marketing Fundamentals
Blogs
Almost half of all small businesses (45%) use some form of online advertising. One of the most popular forms of paid advertising is PPC, however, PPC is a concept that many marketers are not utilising or managing correctly. This is why we've heard before that 'PPC doesn't work', 'PPC doesn't deliver results', and 'the campaign was a waste of money'. The truth is that a pay-per-click campaign is a cost-effective way to dramatically increase traffic to your website.
To unlock the long- and short-term benefits of PPC, we've put together this guide on pay-per-click advertising. Keep reading to understand why you should invest in PPC and how to implement PPC correctly.
What Is Pay-Per-Click?
PPC, pay-per-click, is a paid advertising model that drives traffic to your website by paying for your website to appear on search engine results pages (SERPs). Pay-per-click ads are the results you see above the organic search results.
65% of prospective customers click on PPC ads, which shows the potential of PPC compared to ranking organically. However, this form of paid ads doesn't only direct traffic to your website, PPC has been shown to generate 17% of on-page conversions.
The right PPC campaign generates high-quality leads and sets them on the path towards a conversion. Because you're paying for the link on SERPs, you have more control over the user journey your website's visitors take. This is how, if you can implement the right campaign, you can secure a positive long-term ROI for your business.
How Does PPC Work?
Depending on your industry, your target audience will differ and the key terms you should be targeting will change. Ranking for a search query takes extensive research, SEO skills, and time for you to see results. Using paid advertising, allows your website to rise to the top rankings quickly so you can see an instant increase in traffic.
PPC works by setting a budget, this can be a daily, weekly, monthly, or annual budget. You invest this budget into paid ads on a specific platform such as Google, Facebook, or Twitter. Every time someone clicks on your ad, the cost is taken from your budget. Identifying the right channel to target and writing an ad that inspires actions gives your campaign the best chance of achieving your goals.
The Benefits of Pay-Per-Click Advertising
Generate Instant Results
There are not many things more frustrating in digital marketing than having to wait for results. Generating organic results takes time. There is also no guarantee that your efforts will deliver results, even if you've optimised for the right keyword. One of the biggest advantages PPC campaigns have over organic search strategies is timeliness.
Implementing an effective PPC campaign generates instant results. The goal of organic search marketing is to shoot your website to the summit of results pages. After months of hard work, for a competitive search query you may see a rise in rankings, however, paid advertising lands your website at the top of SERPs straight away.
Organic growth is great for increasing brand visibility long term. However, if you want to increase your website's traffic straight away, PPC is the marketing approach to invest your efforts into. Over time, PPC can also help establish your brand's presence, so the strategy is effective in the short and long term.
Navigate Algorithm Changes
Unfortunately, almost every marketer knows the feeling of being penalised by Google. When an algorithm change rolls around there is always the chance that your website's rankings will fall. Regular rankings fluctuations are also part and parcel of organic search marketing. PPC campaigns differ as they're never affected by Google's algorithm updates.
Paid advertising ensures your website takes priority in SERPs. Where your competitor's source of traffic may be affected by ranking fluctuations, a PPC campaign ensures your website is always generating fresh leads. The increase in user activity that an effective PPC campaign generates can also increase your organic rankings over time.
Cost-Effective & High ROI
Many business owners and marketers believe that paid advertising isn't cost-effective. If organic rankings are free, how can PPC be more cost-effective and deliver a high ROI? Well, one survey from 2020 reported that 74% of businesses said that PPC was a significant driver of sales.
If you're struggling to increase conversions on your website, consider investing in a PPC campaign for your business. PPC helps you attract prospects who are interested in your product or services by targeting relevant keywords. It also gives you more control over the user journey, so you can help visitors navigate your site towards converting into a customer.
Enhance Brand Recognition
PPC campaigns should target relevant keywords your target audience is searching for. Doing this helps increase your brand awareness, visibility, and recognition. Paid advertising keeps your brand at the forefront of the search terms your target audience is using.
Paid advertising is not only a tool for search engine marketing. You can pay for ads on social media channels. For this tactic to be effective, you must target the right social platform. If you're a B2B organisation, LinkedIn will be the correct place to target. While an e-commerce site may pay for ads on sites such as Facebook and Twitter.
Attract Warm Leads
Targeting the right keywords helps attract warm leads to your website. These are people ready to make a purchase. You can ensure your brand is the first thing potential customers see when they're researching who to buy from. If you can entice them to click on your ad, then your website can guide them towards making a purchase.
Sometimes specific search queries may be challenging to rank for organically. However, this doesn't mean they should be ignored. Local search terms can be particularly challenging to rank for but appearing for them may increase conversions. PPC can unlock potential profits by appearing in search engine pages for the keyword leads are using.
The Different Types of PPC
Search Advertising – Google ads are the main form of search advertising. PPC search ads are the search engine results that appear at the top of the page above all organic results.
Display Advertising – Another form of Google ads, display advertising can promote your brand across all of Google's partner websites. You should adapt the campaign to ensure your ads appear on sites that your target audience is visiting.
Social Advertising – Social media ads let you connect directly with your target customers. A social PPC campaign places your brand on social media channels, allowing you and viewers to interact with the post.
How To Implement PPC
Identify Your Keywords – For search paid advertising, such as Google ads, you need to appear in SERPs for keywords your target audience is using. Conduct keyword research to establish their search terms and use them as the foundation of your campaign.
Establish Your Budget – Like any form of paid digital marketing, you need to establish your budget. Always remember that a higher spend doesn't mean better results; it's how you use your budget that will secure results.
Fine Tune The Campaign – Once you've invested in your target keywords, this is just the beginning. You should monitor the campaign and identify areas for improvement, even if they're small.
Bright Design PPC
Generate traffic and increase conversions with a cost-effective PPC campaign today. At Bright Design, we have extensive experience creating, implementing, and running pay-per-click campaigns. Unlock your business's potential today, call our team on 01604 344628 or visit our website to submit an enquiry.