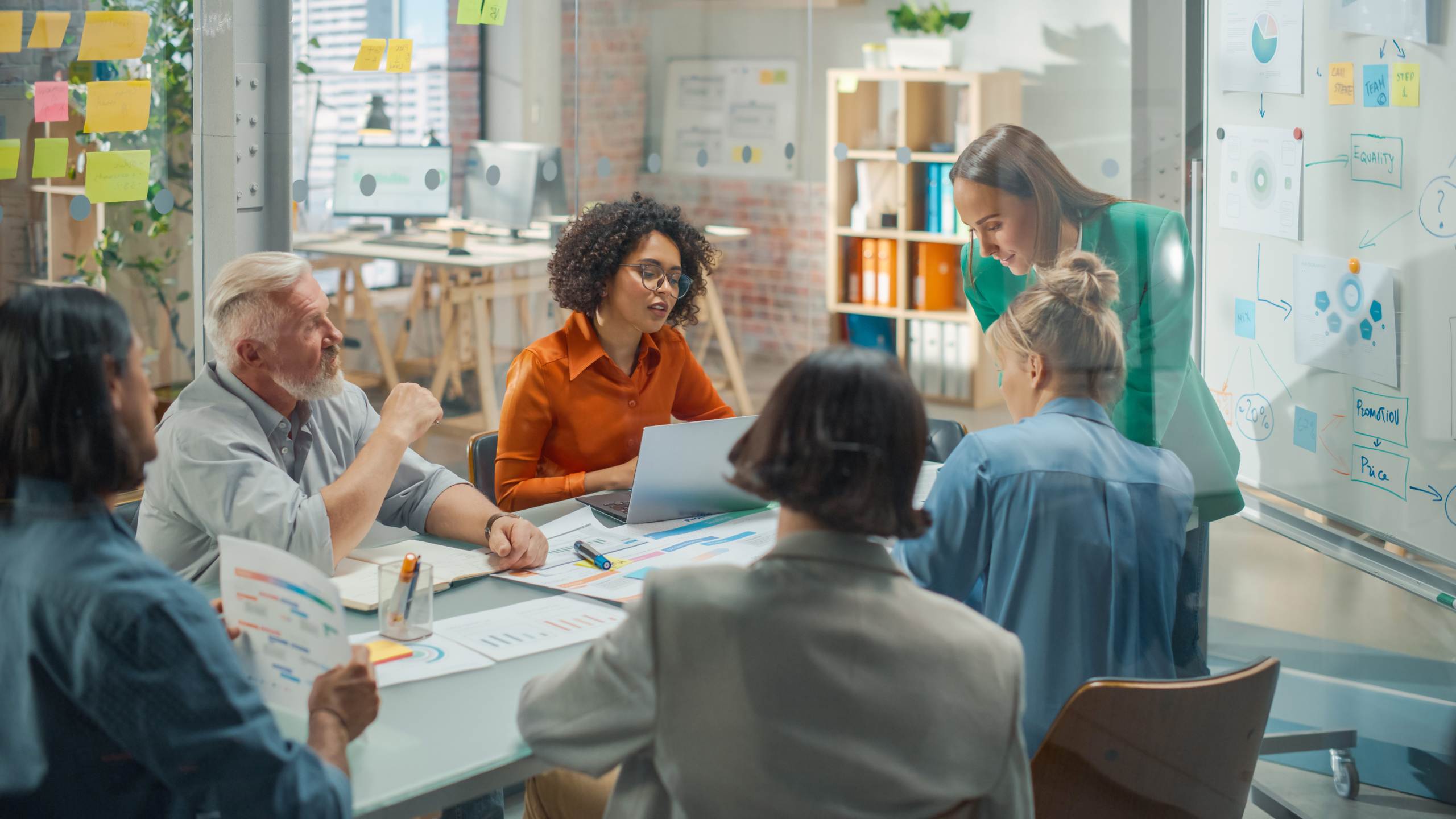 What Factors are Important when Designing for a Mezzanine Floor Project?
Blogs
Mezzanine floors have an abundance of uses and benefits, and they're a great solution for creating more space in your exiting workspace as opposed to relocating your entire business altogether. In fact, because it's not part of the initial structure of the building, a mezzanine floor is a rent-free space meaning your overall rent per square metre is significantly reduced… what's not to love about that?
Once you've decided that a new mezzanine installation is the right solution for your business, you're going to need a reliable, trusty team of workplace design and fit out experts to do the job for you – and luckily for you, Cubex Contracts can do just that!
Mezzanine floors offer ideal extra space for boardrooms, kitchens and washrooms, additional office space, production or storage. From single story mezzanines to multi-tiered installations, we will design, plan and install the entire solution, including all those nitty gritty bits like building regulation, fire exits and protected corridors too.
So what do we need to consider?
Good question! At Cubex Contracts we firmly believe that when it comes to mezzanine floor designing, it's most definitely not a 'one size fits all' job. We look at two very important factors to ensure your bespoke mezzanine meets your specific needs:
How can a new mezzanine installation accommodate our client's usage requirements?
How will a bespoke mezzanine floor work best within the existing infrastructure of our client's premises?
Designing and building a mezzanine floor is essentially about re-configuring existing space and optimising it to better accommodate the needs of your growing business – what's the point in having more space if either you don't really need it or you don't know how best to optimise if effectively? That's why at Cubex Contracts we pride ourselves on understanding our clients' businesses from the inside out, from the day-to-day responsibilities to specific operational tasks that, together, contribute to the overall success of their company. In doing so, this helps us to understand how much additional space you actually need (how big does your mezzanine need to be?), how you can optimise that new space effectively (what will you use your new mezzanine for eg office, industrial or storage purposes?), how you can increase productivity among your staff with an increase in space and, ultimately, how a new mezzanine floor installation can support your business (we want this to be a worthwhile investment just as much as you do). In addition, we'll also consider:
What is the weight bearing requirement of the floor?
How is the mezzanine floor going to be accessed, how frequently and by whom?
What is the area underneath the mezzanine going to be used for and are there any special considerations for this (eg lighting or heavy machinery)?
Is the mezzanine going to require partitioning or handrails to protect workers, machinery or products from falling from open edges?
Does the floor require any other access points (eg pallet gates)?
Now we don't mean to brag, but throughout the 25 years Cubex Contracts has been in business, we've installed hundreds of mezzanine floors and we can assure you that no two mezzanines are the same! Every mezzanine installation is unique, totally bespoke to fit and function within every individual client's building, and for a mezzanine to successfully support your operations, we look at the following factors surrounding a premises, ensuring the design adheres to building regulations:
What is the load bearing of the slab that the mezzanine floor will rest on (slab bearing samples can be arranged if necessary)?
Do we need to erect the new mezzanine against an existing mezzanine or first floor level that's in situ?
What is the building's current ceiling height (we require 5 metres of clear headroom in order to install a mezzanine in line with current building regs)?
Where are the nearest fire exits and what are the travel distances from the furthest point of the new floor to the nearest protected route (this will impact the placing and numbers of staircases that the new floor will require)?
Is there adequate existing smoke detection and emergency lighting in place?
The turnkey solution you've been looking for
From survey through to design, planning and building regulations, full installation, project management and handover, Cubex will be your new business partner as we manage the entire process from start to finish, meaning you can carry on running your business… isn't that a weight off your mind?
Our mezzanine floor designer will carry out a survey before submitting a proposal incorporating the essential features and all elements of building regulations such as fire protection, disabled access and means of escape – we'll also include a disruption audit as part of our proposals to ensure your business experiences minimum downtime during installation.
All industrial mezzanine structures are manufactured off-site, cutting down build time and therefore overall disruption onsite. A typical project can be completed within 5-6 weeks of order.
Changing the use of an existing mezzanine
At Cubex we know that when you invest in a mezzanine floor, you want it to last, that's why as your business (and the world around us!) expands and changes, we want our investments to do the same. Thankfully mezzanine floors are incredibly versatile as you can change the use of your existing mezzanine to accommodate changing demands; the ability to expand your workspace will create many new opportunities without the unnecessary expense of relocating to a different premises.
We look to understand every motivation that drives each decision you make, from privacy to security and space to collaboration, it's our job to recognise your current requirements whilst keeping an eye on any future expansion or developments too. Whether you're looking to install a brand new mezzanine floor, change the use of your existing mezz or perhaps you're only looking for some advice on how to make space for your business to grow, Cubex Contract are here to help.
Give us a call on 01933 460422 or email us to get your mezzanine project started; we'll visit your premises and survey the area before drawing up a bespoke design, helping you to see the potential of one of your most expensive assets…. your premises!