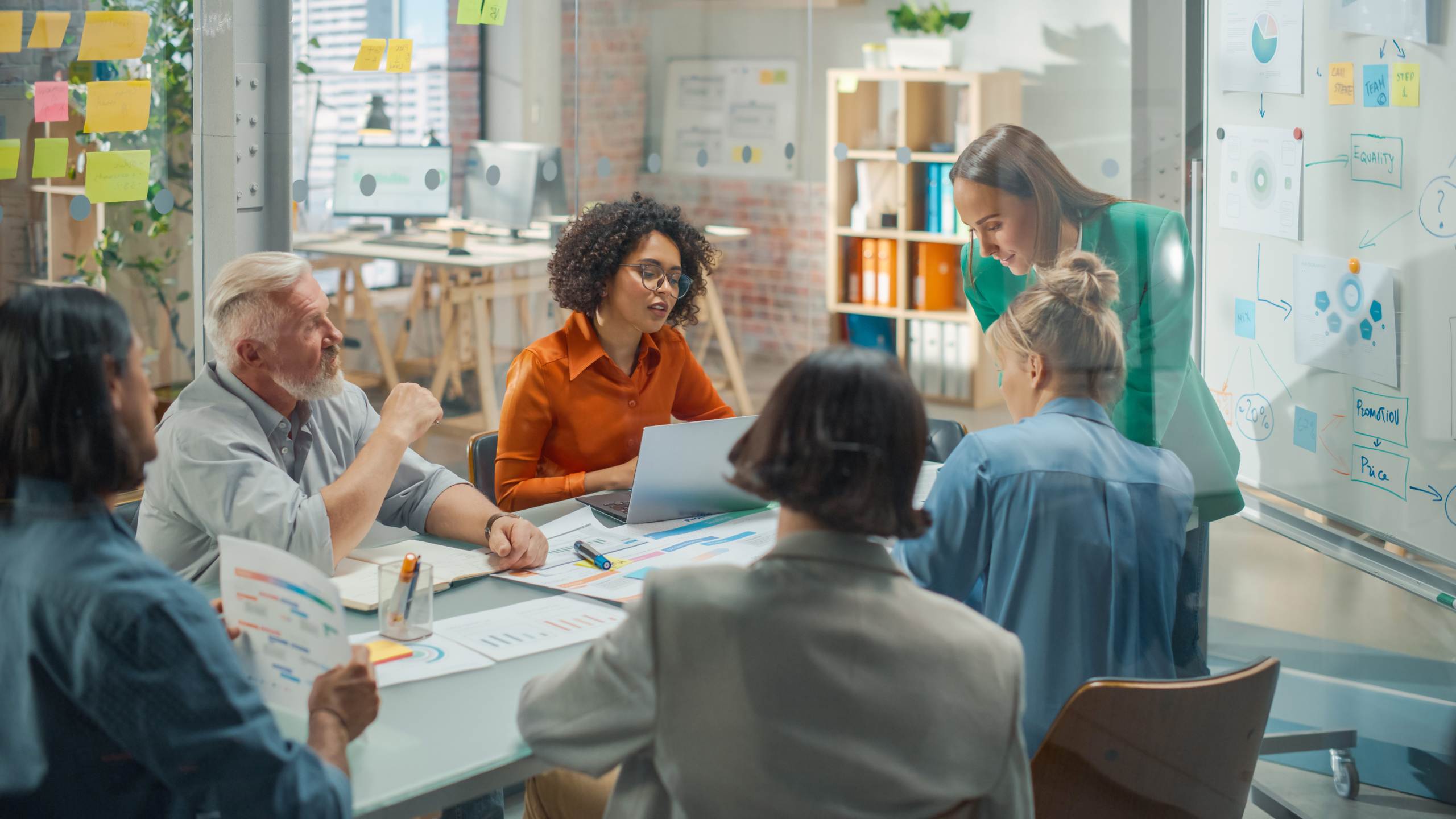 Video For Your Inbound Marketing Strategy | The Complete Guide
Blogs
Video marketing has been a staple marketing tactic for a variety of brands since the launch of television. Often thought of as the most costly and intimidating technique, consumer behaviour indicates that now is a crucial time for brands to embed high-quality video into their marketing strategies. To reinforce this, a recent study found that 94% of users say that watching a video has helped them make a purchasing decision.
In 2022, consumers will be expecting to see more videos from your brand. Irrespective of what format it's in, video has become a fundamental part of our everyday lives, from broadcast and out of home to social media and live streaming. Video marketing has done and will continue to dominate the marketing space for years to come.
Video & Inbound Marketing
Video can be used to enhance your inbound marketing strategy across all points of the buyer's journey. With opportunities to grow your brand awareness, generate new leads, and convert unsure prospects into paying customers.
Inbound marketing is a methodology that focuses on growing your business by creating valuable content and nurturing long-lasting relationships with those that have an interest in interacting with your business. Essentially this content should support your visitors to identify and overcome a problem and video serves as the perfect medium to communicate this information.
How is Inbound Video Different?
Inbound video isn't all that different from your standard video marketing materials. Where the key differences are, relate to the messaging within the video itself and the purpose of the video content.
Video marketing is commonly used to showcase a brand, using glossy animations and footage to sell to users en-masse. Inbound video aims at addressing the problems of the viewer and providing value. The purpose of your videos should be specific and put your end-user at the centre of decision making.
A great place to start when drawing up initial ideas is to ask yourself: "how will this video empower the viewer?". As with other tactics within your inbound programme, you need to consider how it addresses the specific challenges of your target market.
While your other content can also provide value to your visitors, leads, and customers, video content helps engage your audience more effectively through visuals, sounds, and words. Viewers retain 95% of a message when they watch it in a video, compared to the 10% who retain it from written text.
Video Marketing & The Buyer's Journey
As mentioned before, your video marketing strategy can be curated in a way that complements the buyer's journey. In inbound marketing, this journey is broken down into 3 key stages: awareness, consideration, and decision.
Awareness
Within the first stage of the buyer's journey, the user has become aware of a problem. This user is likely researching online for resources to help them diagnose the issue. A video that aligns with a user's pain points will be valuable and help your content resonate with the viewer.
Consideration
At this stage, the user has a full understanding and has defined their problem. They will be actively researching sources and an option to solve them. At this point, you can begin to introduce your brand's offering, whether it be a product or service. Again, it would be key to refer to and empathise with the user's pain points. These videos should be less about selling your offering but instead demonstrating to viewers how your brand can help them.
Decision
Arguably the last stage of the buyer's journey, this is a critical stage of the process that will make or break the close of a sale. Within this penultimate step, you're looking to reinforce the unique selling points of your brand. Whilst strictly separate from a video strategy, a live webinar exploring your service or product could provide strong value here. Alternatively, a demonstration or video case study will influence your lead closer to a sale after learning the top or key features of your offering.
In addition to encouraging visitors through the buyer's journey, video is an incredibly powerful tool for customer empowerment or the 'delight' stage of that journey. Tutorial and how-to style videos can help your customers find success with your product or service. These happy customers will then transition into brand advocates, referring new customers to your brand.
5 Benefits of Inbound Video Marketing
There are a huge variety of benefits and goals that can be achieved by harnessing the full potential of inbound video. Industry surveys have found that 86% of businesses leverage video as a key marketing tool, up 63% over the last 3-years.
Whilst we have seen a huge uptake in video consumption, it's important to note that this doesn't necessarily apply to 'traditional video'. By traditional, we're referring to Hollywood-style productions that the global giants produce. Whilst these costly assets will always have a place within marketing, we're talking about the uptake in short-form videos. Revolutionised by channels such as TikTok, these videos are often inexpensive to create and are commonly shorter than traditional videos.
Aside from the fact that video is a primary channel that has seen continual growth over the years, let's take a look at some of the other key benefits that inbound video can offer your business.
Increased Conversion Rates
A better user experience enhances the opportunity you have to secure a conversion. By adding video to key web pages, like your landing pages, you'll add another element that your user can engage with. Videos demand attention from your visitors, influencing them to stay on pages longer, learning more about the product or service being offered.
A study found that you can increase your conversion rate by 80% by inserting a video into a landing page. Videos are a great way to quickly demonstrate the value of the product and service being offered on that page. And the best part is, you don't need a huge budget to do it!
Improved Online Visibility & SEO
Inbound video can enhance the performance of your SEO activities, by using associated keywords and target phrases in titles, descriptions, and alongside other written content. With over 46% of product searches beginning on Google, by adding video to your media plan you can capture more of the search real estate. Now that search engine results pages are more comprehensive there is an increased opportunity for your video to appear on page 1.
Another great thing about inbound videos is their shareability. Because inbound videos are designed to provide value to their viewers, users are more likely to share them with others in their network expanding your reach.
Higher Return on Investment
As we've outlined throughout this blog, inbound video doesn't need to be a costly venture. In fact, you don't need to invest in an expensive production; the more authentic and natural your content is, the better chance it has at resonating with your target audience.
With today's technology, everyone has the ability to create high-quality video content with minimal resources. You may be fortunate enough to have access to a Hollywood budget, however, you can get the job done at a much smaller expense. Spending less on the production of your content will increase your return on investment, not to mention the fact that 80% of marketers say video has directly increased sales.
Giving The People What They Want
Modern-day consumers are absolutely bombarded by video advertising across all realms of their lives, from mobile to broadcast television. Due to this, we have become more demanding, we know exactly what we want to see and learn about. A recent survey found that 54% of consumers said they'd prefer video content over other formats from a brand or business.
By creating videos that are educational, easy to understand, and communicate shared interests you'll generate legitimate interest. This interest then translates to shares, repeat visits, engagement, and other interactions from your users. Not to mention how it can contribute to your brand consumer's relationships.
Building Trust & Relationships
With inbound video you can effectively humanise your brand, with extremely saturated markets across almost all sectors, a brand with a face can be what sets you apart from your competitors. In addition to this, it gives your business the opportunity to share your company culture, values, and helps reinforce your brand identity.
A fundamental part of any successful inbound marketing programme relies upon the trust established between your brand and your customers. Without it, your prospects and leads may decide to purchase from elsewhere. By supporting your visitors to overcome their challenges with helpful content like videos, you'll begin to build trust.
Bright Design Inbound Marketing Agency
At Bright Design we create inbound marketing strategies for a variety of businesses across different markets and niches. We take the time to get to know your business, goals, and target market to ensure we create a solution that will maximise your return on investment. If you're interested in growing your business with inbound, visit our complete marketing packages or get in touch with our team today.