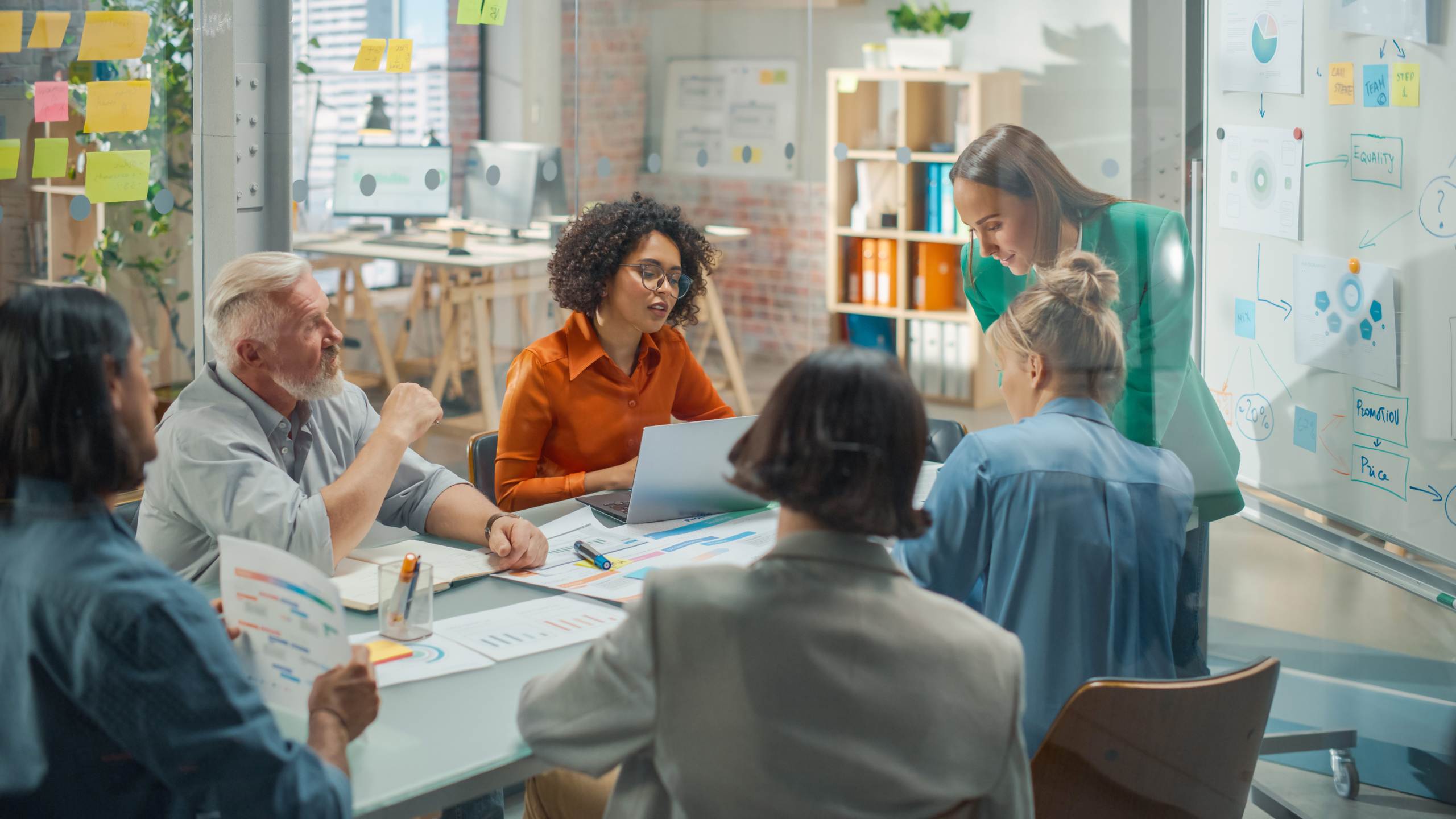 Turning First Time Customers Into Repeat Customers
Blogs
There are plenty of businesses that offer the same thing as yours, and your customers have the pick of the bunch. You need to set yourself apart from your competitors to increase footfall and then take measures to keep them coming back for more. That starts with customer retention and loyalty strategies.
What is Customer Retention?
Customer retention is a combination of strategies that are focused on increasing the number of repeat customers your business sees and increasing the profitability of all of your existing customers.
It goes hand in hand with customer loyalty. One of the biggest reasons your customers keep coming back for more is the quality of your products, but you need to delve a little deeper to really retain them. That's where retention and loyalty go hand in hand.
Customer loyalty is incredibly important for each and every business. The top 10% of your most loyal customers spend 3 times more per order than the other 90%, and it doesn't stop there – the top 1% of loyal customers spend an average of 5 times more than the aforementioned 90%.
And when customers are in your shop for only a short amount of time, you need to make sure their experience starts from the very first second. Focus on giving them unparalleled excellent service as soon as they step in the door, and the loyalty from your customers will start to grow.
Below, we've listed some of the things that you can do to give your customers the experience they want and expect when they come to you.
Set Yourself Apart
First, to encourage customers to enter your shop, you need to have an edge over your competitors. That can come in a number of different things, but mostly, that will be your unique selling point (USP).
Think back to when you set up your business. Did you come up with a unique selling point? If you did, it's important to reflect and wonder if you've been sticking to it. Ask yourself some questions such as:
Is there anything the business has been doing that's counterproductive to your USP?
Is your USP outdated? If so, how could you update it?
Is your USP still relevant to your business?
Are you still advertising your USP to potential and current customers?
Don't be afraid to change your USP. Keep it related to the old one – after all, that's what has been drawing your customers in during the time you've been open – but a refresh won't hurt. Advertise and market it appropriately and across all platforms, and make sure your customers know that there's a reason to choose you over your competitors.
You can also offer a delivery service to set yourself apart from your competitors. After the pandemic brought so many lockdowns, vulnerable and shielding people have felt isolated from society and the brands they used to love, so delivering directly to their house without risking safety can give them a much-needed boost. These customers will remember the good experience they've had with you.
Adding a delivery service to your business shows that you care about the customers in your local area and can really be the personal touch that your customer sees as the difference between your business and a large chain.
If you're trying to encourage footfall into your bricks and mortar establishment, make sure you keep your business clean and tidy. Does your shop look pristine from the outside as well as the inside? A good portion of your customers will come from passers-by who like the look of your shop.
You have less than seven seconds to make an impression on the people who walk past your shop, so make the most of it. Keep paintwork refreshed and without chips, and make sure your doors and windows are clean and don't have any scratches. Remove any graffiti and litter, and make sure all broken items – such as lighting – is replaced as soon as possible.
If you're permitted to put items outside your shop, make sure you utilise that space. Making the front of your shop 3D is important, as items like planters and sandwich boards can catch the eye and be seen from a much wider angle.
Once your customers are in your shop, give them the highest level of service you can. No matter how busy you are, take the time to connect with each customer to allow you to build a relationship. Make eye contact and engage in some friendly chat, and maybe even learn some details about them.
Customers will feel more appreciated if you get to know their name and other personal facts, and are more likely to turn into reward you with repeat visits and loyalty.
68% of consumers say that they've stopped doing business with a company due to an attitude of indifference, and 89% of customers have stopped visiting a shop because they have faced bad customer service.
If a customer approaches you and explains that they've had a bad experience, ensure you resolve it in a timely, professional manner. Complaints give you the opportunity to understand what you're doing wrong and address the issue to make sure it doesn't happen again – and then you can turn your angry complainer into a happy customer.
It takes 12 positive customer experience to make up for just one negative experience, but implementing the customer loyalty ladder theory can help you get to a point where the impact of any potential negative experience may not be so bad.
Offering a great customer service experience can also boost sales, as 70% of consumer purchases are based on how the customer feels they are being treated during the process of the transaction.
Most importantly, make sure your customers are getting an excellent experience every single time they do business with you. If you want loyal customers, you need to offer the same consistent service every single time they're visiting. There are two reasons people come back:
They love your products or services
They love the experience they get with your business
Reaching that level has to remain a priority.
Staff Training
To reach the highest possible level of customer service you can, you need to make sure all of your employees receive high-quality training as standard. It may seem like common sense, but to make sure your customers are receiving top service, training should be given on email, phone, and face to face etiquette.
Conflict resolution training can also be given to help with any difficult customer experiences, and you will also see a benefit when the unhappy customer you may have lost will stick with your products or services.
And remember that your employees don't need to stop learning after a few short months in their role. Consider introducing regular training or group training experiences, as everyone will be up to date and on the same page with the level of service your company gives to your customers.
Customers appreciate the members of staff that go the extra mile to keep them happy, so that should be commonplace amongst all your employees.
Communications
If your social media accounts are tagged in any posts or pictures, a quick like or a short comment can mean the world to a customer. It's also a great way to continue building and maintaining the relationship between your business and its customers even when they're not physically in your building.
Use your digital platforms, such as social media or email newsletters, to inform your customers of any company updates. Smart phones and other mobile devices are becoming an increasingly large part of every day life, so utilise these tools to the best of your abilities to continue a direct line of contact with your customers.
Research has also shown that people are more likely to visit a business if they can see what services or products it offers ahead of time. Keeping your customers in the loop about what to expect can be highly beneficial to your business.
And continue keeping the relationship personal by offering discounts or free products on your customers' birthdays. That personal touch means customers are more likely to stick with your business, therefore creating a loyal, resilient relationship.
If you want to implement the above strategies, you must be able to build a customer database.
Loyalty Schemes
Having a customer loyalty scheme in place can put you ahead of your competitors in that you already have a ready-made customer database at your disposal. Use it to regularly communicate with your customers regarding offers and updates.
It can also be your unique selling point – the edge you hold over your competitors. Make sure your offers are relevant to your customers and that your rewards are the things they'll find useful, because the design of your loyalty system is the primary cause for its success.
You may find that you need to invest time into understanding the successes and shortcomings of your loyalty scheme, but with the data already collected from your system, it's easy to tweak it, as necessary.
Your customers will also thank you, as customer loyalty schemes are popular amongst consumers. In the UK, the average shopper owns and regularly uses three loyalty cards, whilst 87% of shoppers say they're likely to continue doing business with a company if it has a good loyalty system in place. To add to that, 33% of consumers say that they've switched companies due to their new provider having a better loyalty programme.
To continue building a strong, trustful relationship with your customers, set up your loyalty system to send automatic triggered emails containing discounts on special occasions, such as birthdays and other milestones.
Your customer loyalty scheme will allow you to collect customer data on all of your loyalty members. That's things like:
Purchase history
Purchasing habits
Purchase frequency
Points overviews
And much more. You can also view the members who haven't made a purchase in a while and send them an email containing an offer they can't refuse.
Loyalty schemes are also a marketing tool in their own right. They allow you to increase the reach that your business would typically get, as the members of your scheme will tell their friends and family about the rewards they receive, and you can increase awareness of your services by advertising new or low-selling products at a short-term discount to your loyalty members.
It's important to market your loyalty cards to every customer that comes through your door, as members of loyalty schemes spend between 5% and 20% more than non-members. You'll begin to see an increase in your profits, as loyalty schemes increase overall revenue of business by 5-10%.
Increase product awareness by advertising new or low-selling products at a short-term discount to your loyalty members
All of the above strategies can help you to turn customers that may only visit once or twice into regular, loyal customers. The difference between a successful business and one that seems to be stuck in a rut is a great customer base, so you need to do everything you can to build that.
If you want to build a loyal customer base with the help of a loyalty rewards system, get in touch with one of our experts today by calling 020 8266 1600 or visit our Loyalty Card Systems page to find out more.