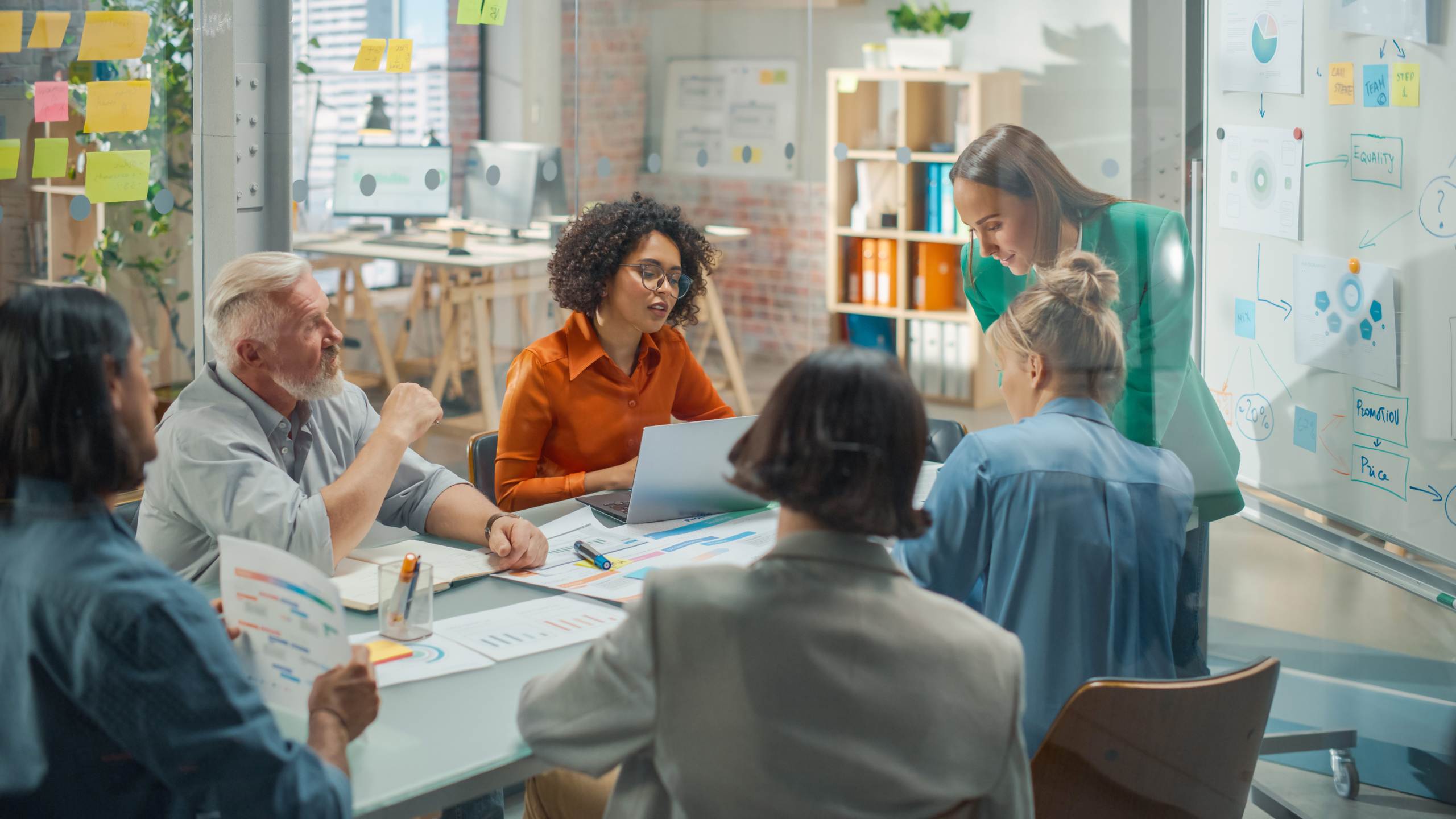 Top 10 Tips to Maximise the Success of Your Loyalty and Gift Schemes
Blogs
If you're a retailer with a customer rewards scheme or gift card system in place, you'll know how important it is to take every step you can to make sure your investment pays off.
Attracting footfall and then retaining new customers can be a tricky experience, but with the finding right mix of gift and loyalty schemes (or both!), along with marketing, staff training, and unique experiences, you will see a massive uplift your retail business. We've compiled our top ten tips to help maximise the success of your gift and loyalty systems.
1. Focus On Your Customers, Not Your Competitors
It can be easy to closely analyse what your competitors are doing and try your hardest to emulate those. After all, if they seem to be successful in areas that you might be lacking, why wouldn't you want that for yourself?
The difference between you and your competitors, however, is customers.
There's a reason your customers are visiting you over your competitors' businesses. It might be the quality of your products, your exceptional customer service, or something else entirely. The important thing to note is that no matter what the reason is, there still is one – and that means you need to listen to what your customers are telling you.
If you're too busy focusing on your competitors' strengths and trying to copy them exactly, you'll be catering to their customers' needs instead of your own. Instead, focus on the feedback you have received from your customers, and tailor your gift card offerings and customer loyalty schemes to fit around that.
It will be reflected in the trust and loyalty you receive from your customers.
2. Have The Right Cards
When it comes to designing your gift and loyalty cards, the possibilities are endless. If you like spending time building your brand identity, use your plastic cards as an opportunity to push that even further. Placing your logo and a simple message on your cards can act as a further marketing opportunity, and they will be easily recognisable to people familiar with your shop.
Or, if your business is more about expressing yourself, get creative. Have a different design for every occasion, or make sure your cards are bright and stand out. With bespoke print options such as hot foiling and UV spot finishes, the possibilities are endless.
And, of course, make sure that you don't run out of cards. Regularly check your stock, and if you notice that you're running low, place an order. We can get them to you in as little as 5 working days.
3. Promote Your Scheme In-Store
If you have a loyalty card system in place, make sure it's clearly advertised throughout your shop. Use posters and signage to clearly state the details of your loyalty system, such as how to sign up, what rewards you offer, and any other benefits the members of your loyalty scheme will be able to access.
Not only will it inform customers, but it will also remind your staff and prompt them to ask customers if they're a member when they're at the tills.
You can also use POS advertising materials such as window stickers to entice people into your shop, and wobblers on your counter or till to invite customer queries.
You can also easy display your cards with our range of card carriers, branded to suit your card design, logo, and whatever else you choose. If necessary, you can also print our card holders to contain any information that your customer might need when they pick up their card.
All of our card carriers have die cut euroslot, perfect for hanging on a countertop display. Displaying gift and loyalty cards in a prominent position will encourage your customers to make impulse purchases.
4. Promote Your Scheme Online
When promoting your gift cards on social media, it's important to think about it from a customer's perspective. Adding in small incentives that aren't costly to you (such as a free bottle of wine in your restaurant or a small free gift of your choosing in your retail business) means the customer sees a benefit for themselves, and the gift card sale is a benefit to you because it helps to ease cash flow.
It's also important to make sure you're promoting your gift and loyalty cards at optimised times. Advertise any seasonal offers, discounts or benefits during the appropriate time – for example, if you're running specialised Easter offers, post on all your social media platforms at least 2 or 3 times per week for the 4 weeks before the event.
You could also go one step further and monitor your previous posts and the activity you've received from customers to see if posting during a specific time of the day has a better impact with your audience.
Visitors of your website will expect to be able to find what they're looking for easily, without digging around in shop pages or menus. Make sure there's a prominent section on the home page of your website where you can advertise your loyalty scheme, and a similar area where you can add links that take customers straight to the page where they can purchase your gift cards.
You can also add quick links to pages about gift cards and loyalty schemes in your website's footer, as well as linking to it in relevant pieces of text.
Keep your customers updated about your new gift card services or the launch of new loyalty card events via email. If you already send several marketing emails per week, consider adding these new services into your newsletters instead. It prevents customers from getting too overwhelmed.
Make your offers time sensitive and promote the start and end date of each event on your social media channels. This may not be appropriate for all of your gift and loyalty card offerings, but where applicable, limiting the time it's available may encourage impulse decisions – and therefore purchases – from your customers. If executed correctly, this method can have an impressive impact on sales.
5. Ensure Staff Have Up-To-Date Training
Training your staff to appropriately promote your gift cards and loyalty rewards scheme can be the difference between successful systems and ones that don't take off with your customers. There are steps you can take to ensure staff are correctly trained.
When it comes to your loyalty system, make sure your staff are familiar with the process. Encourage them to sign up and use it so they have experienced the customer loyalty journey first-hand. That way, if customers have any questions or queries relating to their rewards account, your staff members will be able to easily help them with authentic knowledge.
You can also ask for their advice, from a customer's point of view – if they believe the rewards are unattainable or the system has any flaws, you'll be able to update it with their input in mind and increase your customer retention rate.
Marketing materials around your shop can also double up as a reminder to your staff to promote gift and loyalty cards when finalising transactions with customers. You can also use materials like posters, stuck in break areas like the staff room or the kitchen.
Incentivising your staff to make gift card sales and register customers to your loyalty scheme can also help you to see a large increase in profits and retention. Create some friendly competition between your staff members by awarding a prize to the person with the highest sales or registrations completed.
6. Email Customers Regularly
Your loyalty scheme already offers you a database full of customer details that you can use for marketing purposes – whilst, of course, abiding by GDPR and data laws. Utilise this information to send marketing campaign emails and business updates to your customers. After all, email marketing can provide the best return on investment for your business.
You can also incentivise customers to sign up for your loyalty system – and therefore your marketing emails – by offering them the chance to win a gift card, or by simply giving them a free gift card for a small monetary value. This reduces the cost to your business, whilst providing a bigger benefit to the customer.
Email marketing offers a direct line of contact to your customers in times when you may not be able to reach them physically. Most people check their emails regularly on their phones, so emails are proving to be more effective than ever.
Ensure your marketing campaigns have at least one direct and clear call to action. The design of your emails is crucial to their success – as is the time it's spent – so perfecting your email strategy can take some analysing and tweaking before you get it perfect. However, it's worth investing the time, as mainly retailers see an average of 3800% ROI on their marketing emails.
It's not just your products that you have to push, though. Contacting customers with any business updates, such as new opening hours, new members of your team, and updates to your physical premises like interior renovations can also increase customer loyalty. 43% of consumers find it reassuring to hear from their favourite brands regularly, especially during difficult periods.
Email marketing is proven to work and promoting your gift and loyalty systems via this platform can help maximise the success of them massively.
7. Run Offers
When you have a gift card system or loyalty scheme in place, you'll have plenty of opportunity to run amazing offers that are attractive to your customers while remaining low-cost to you.
Consider monetising your services, such as combining a three-course meal for two with a bottle of champagne, or a manicure, pedicure, and blow dry treatment for a set price that can be purchased as a gift card for a small discount.
For loyalty rewards customers, run special events on holiday weekends. You can do things like in-store egg hunts at Easter, or Christmas specials where transactions over a certain price get a free themed gift.
Advertise these offers and services well, across all platforms – even in-store. Display posters clearly so customers see them and ask your staff to advertise them to customers at your point of sale. Unique offers with good rewards will prompt customers to tell their friends and family, and customers who have been referred to you are likely to be more loyal.
8. Keep Rewards Achievable
The rewards you offer to your customers need to be achievable, whilst still making sure your customers continue to return to reach their rewards.
If your customers sign up to your loyalty scheme and then deem your rewards to be unattainable, they're likely to stop visiting your shop all together and start shopping with your competitors instead.
Make sure that you're regularly checking and tweaking your loyalty scheme rewards based on the data you've extracted from your system and any customer feedback you might have had. If you make some changes, don't be afraid to let your customers know – just send them an email telling them that you've got some good news, as now, they don't need to work so hard to claim their rewards.
Your customers will thank you.
9. Provide Good Customer Service
Customer retention starts with customer service. In fact, it's estimated that 68% of all customer defections stem from one thing: an attitude of indifference from the retailer. That means that a large majority of defections you've faced could have been prevented with good customer service, and therefore less money would be spent on gaining new customers.
Customer loyalty is decreasing because the number of competitors you're facing is increasing, and that means you need to take immediate steps to draw potential customers in. The customer loyalty ladder theory is great for retailers to look at and can be a great help when it comes to planning a customer retention strategy.
If your customer service is at a high standard, the trustful relationship between you and your customer will continue growing stronger and they will be loyal to your brand. Loyal customers can also help you with attracting new customers, as they will recommend friends and family that they think are a good fit.
And most importantly, 83% of consumers would only recommend a company that they trust, so building a good relationship is the first step with each customer. That starts with good customer service, the minute they interact with you.
10. Be Creative!
Being creative covers just about everything you can think of. Card design, marketing signage, offers and events – the world really is your oyster.
Your customers love your business for a reason, and that's because you've put little pieces of your personality into everything you do. Don't be afraid to spread that even further and make your gift and loyalty systems unique.
You can download this blog as a poster below.
If you're interested in investing in a gift card system or customer loyalty rewards scheme, please speak to one of our experts by calling 020 8266 1600 or by filling out the form on our Contact Us page.