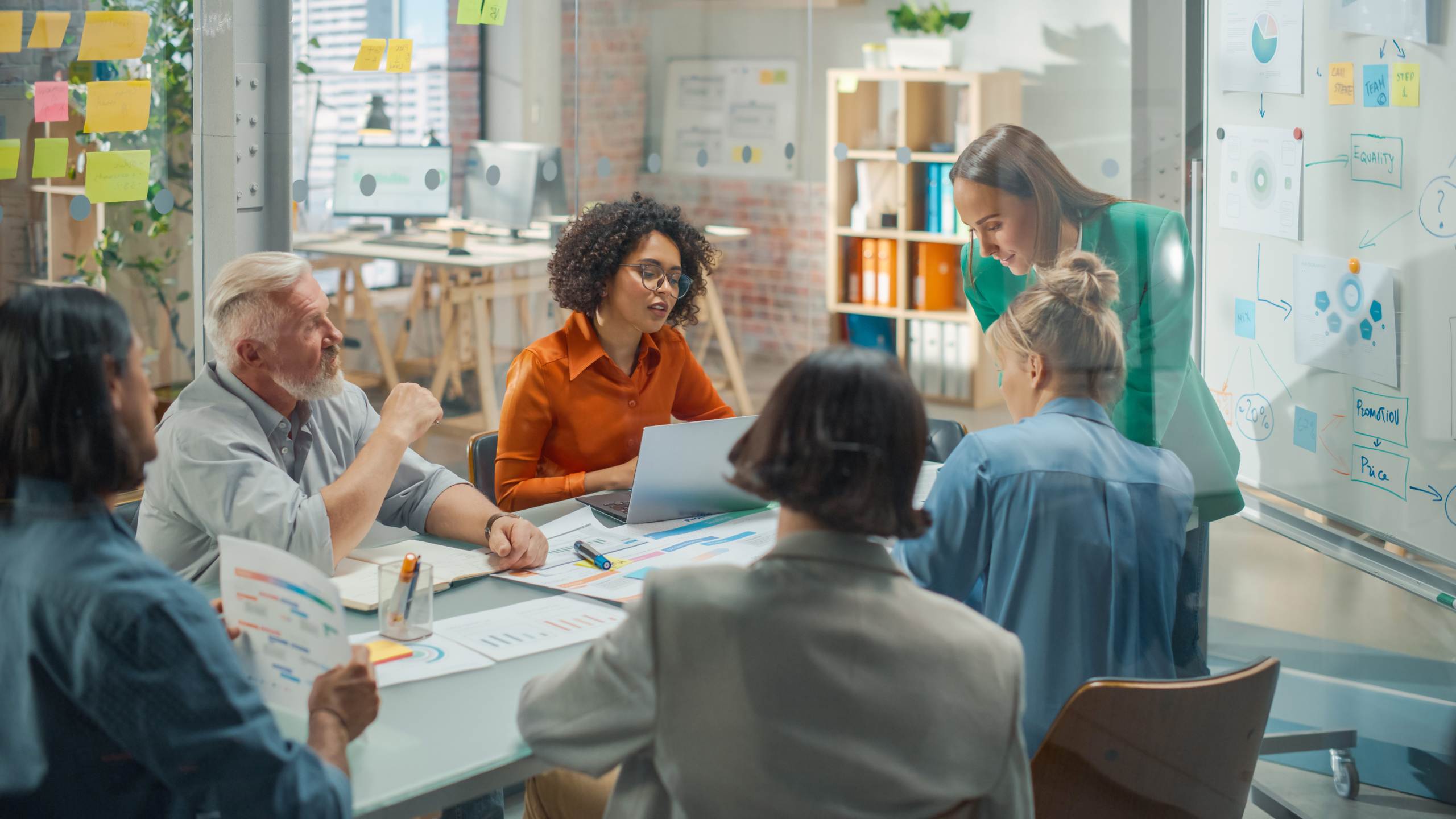 The Shortest Distance Between Two People Is A Story
Blogs
If you've ever got so involved in a book you just couldn't put it down, or so absorbed into a TV series or film you couldn't look away, you'll understand the power of storytelling.
An enduring art, storytelling has been around for centuries. Cave drawings from over 30,000 years ago appear to represent visual stories, giving us evidence to believe that Ancient civilizations shared stories. Shakespeare's plays still enchant & engage us some 500 years later. So why is storytelling so powerful?
Stories express how & why life changes. They share the unfolding of events that tip the balance of our lives, & they tell the tale of how we seek to restore that balance. The best stories make us feel like we are right there with our protagonist, making the decisions & anticipating the risks. Stories empower us to see the brilliance of life, to feel uplifted when our hero or heroine wins through against all odds. We share the character's emotions, the highs & lows of their adventure as we turn from page to page. Ultimately, we share in their success as if we have lived their life
.
The best storytellers describe what it's like to deal with the agony of decision making, the gravity of difficult decisions & the turmoil of risk taking. Stories help us to consider how we fit into the world around us, & to confront the inevitable ebb & flow of our expectations versus our reality. So, why are stories important in a business context?
Once Upon A Time…
…I had a "proper job", from which I got made redundant. I spent a year or more looking for a new role, but for nearly everything I applied for, I was told that I was too seasoned. I think this is a euphemism for being over a certain age! At interview, because of my broad operational background, I could see the fear in the eyes of the people interviewing me. Often, where the fit was right, I knew more than they did & I was considered a threat. Being good at what you do isn't always enough. One has to navigate the minefield of other people's agendas & insecurities. I have a huge skill-set & needed to work for my own wellbeing, so I took the brave step of setting up my own business: Buddha Travel.
Running a business is a demanding feat. It is challenging & it is exciting, it can be all-consuming. When you're wrapped up in negotiations, writing documents & presentations, sales, marketing, admin, planning, invoicing & credit control…the list is endless, it can be hard to remember why & how you started your business. Our own story can get lost in the hustle & bustle of the day to day. Remembering our story, & reminding ourselves of it can bring clarity, purpose & direction to our business activity.
When we think back to why we started, we focus on what was important to us. While our business mission might have evolved as our business has grown, our core 'why' is likely unchanged.
When I set up Buddha Travel in 2017, my 'why' was to keep myself busy & mentally well. Travel was my personal passion & until that time, I had never considered making it my occupation. As my business evolved, & sprung off into a new direction, I rebranded to Buddha Connect, but what I had learned was that I had an innate desire to help other business owners through networking & my super-connector skills. Buddha Connect is the vehicle that enables me to put my skills to their best use, & my reason to not look back, except to share my incredible story of how I got to where I am now. This will always feel important for me, & forms the foundation of my business story.
Storytelling in business
So how does storytelling fit into a business environment & how can you leverage it as a sales tool? When we meet potential clients, we typically have a limited time to convey our message, & to let them know about ourselves, our business, our products & our services. How we communicate what we can do for our customers, & why our offering is unique & valuable is a critical factor in how likely it is that they will become a customer.
When we talk about business, we may be inclined to adopt a formal tone, communicating within more corporate parameters. Most people we talk to will already have their own set of authorities, statistics, & experiences. Communicating using rhetoric alone isn't enough to inspire someone to act. Instead, there is huge power in taking an experience, & talking about it. In doing so, we engage our listener's emotions, & the key to their hearts is story. Using stories to explain what I do as a small business owner & to highlight my values helps to emphasise my differential & makes my service all the more appealing.
By uniting an idea with an emotion, you can weave a lot of information into the story, piquing your listener's emotions & energy, & presenting an idea that packs enough emotional power to be memorable. Telling a story will engage people & they will remember it more than a list of processes. While it may feel daunting, the power of authenticity & vulnerability in telling your story will allow you to make far more meaningful, & fruitful, business connections.
Using stories to demonstrate your skills & experience is truly powerful. It is important to know that stories always have a beginning, a middle & an end. Start with explaining who the story is about & why a customer needed your help, product or service, have a brief section that highlights the challenge ahead & how you worked to overcome it. Finally finish off with the benefits of what you delivered or the desirable outcomes for the customer. Stories for business need not dwell on the minutia of the challenge, as often this can be technical & of little interest to your listener, who may well tune out. Use broad strokes in your story-telling to keep it short, with an upbeat rhythm to make it impactful.
The Best Things In Life Are Free
As a Regional Lead for Business Buzz across Northamptonshire & the Midlands, I have experienced many business conversations, witnessed many different styles & approaches & seen how they are received. An astute way to set yourself apart from your competition is to include some free advice. Weaved into a story, complimentary advice doesn't feel contrived, it feels authentic, & leaves your potential customer feeling positive about you & your business.
I have experienced this first hand… When I was setting up my business as a limited company, I knew I needed an accountant to help with my financials. I went & visited quite a few in my local area. I was disappointed, most were middle aged, grey-haired men, who had left bigger practices to set up on their own; they had converted their garages & had large mahogany desks with inlaid leather tops. To me it felt that it was all about their ego & not about me, their customer. In truth, I felt intimidated by some of them, & the way I was spoken to at times felt belittling. This is because our styles & values would never be aligned. I needed an accountant I could be myself with.
Eventually, the accountant that I chose stood out head & shoulders above the rest. She did a very simple thing. She gave away a titbit of information that cost her nothing, but was of huge value to me. She told me I could transfer 10% of my personal tax allowance to my partner & I could do this myself direct with HMRC. I walked away from my meeting with my new accountant, confident that she had my best interests at heart.
Speak The Universal Language
I referred earlier to the art of storytelling, & how it has held a place in culture & society for eons. Storytelling is an art form & stories are a universal language that everyone – regardless of age, gender, heritage or hometown can understand. Stories stimulate imagination & passion, & create a sense of community among listeners & tellers alike.
When we use them in business, they elevate our conversations & build trust, allowing us to connect with people in a meaningful, emotional & memorable way. Like art, storytelling requires creativity, vision, skill, & practice. When telling your story, watch to see how other people react & then adapt accordingly. It's OK to have a negative story as long as there is a positive spin & a feel good factor at the end. A crucial component in your marketing, storytelling can turn simple businesses into successful ones; one-time customers into loyal ones.
To start working on your storytelling, there's no better place to practice than at Business Buzz. As a friendly, accessible networking group, we're the perfect place for you to meet like-minded business people & to share your story. With our focus on relaxed, informal conversations, having stories to hand that showcase your business, your services & your products is by far the best way to establish strategic alliances & synergies with customers & business partners. Don't be afraid to share your own experience about running your business, as well how you have delivered simple but effective solutions for your customers.
What's your 'Once upon a time'? I can't wait to hear it.