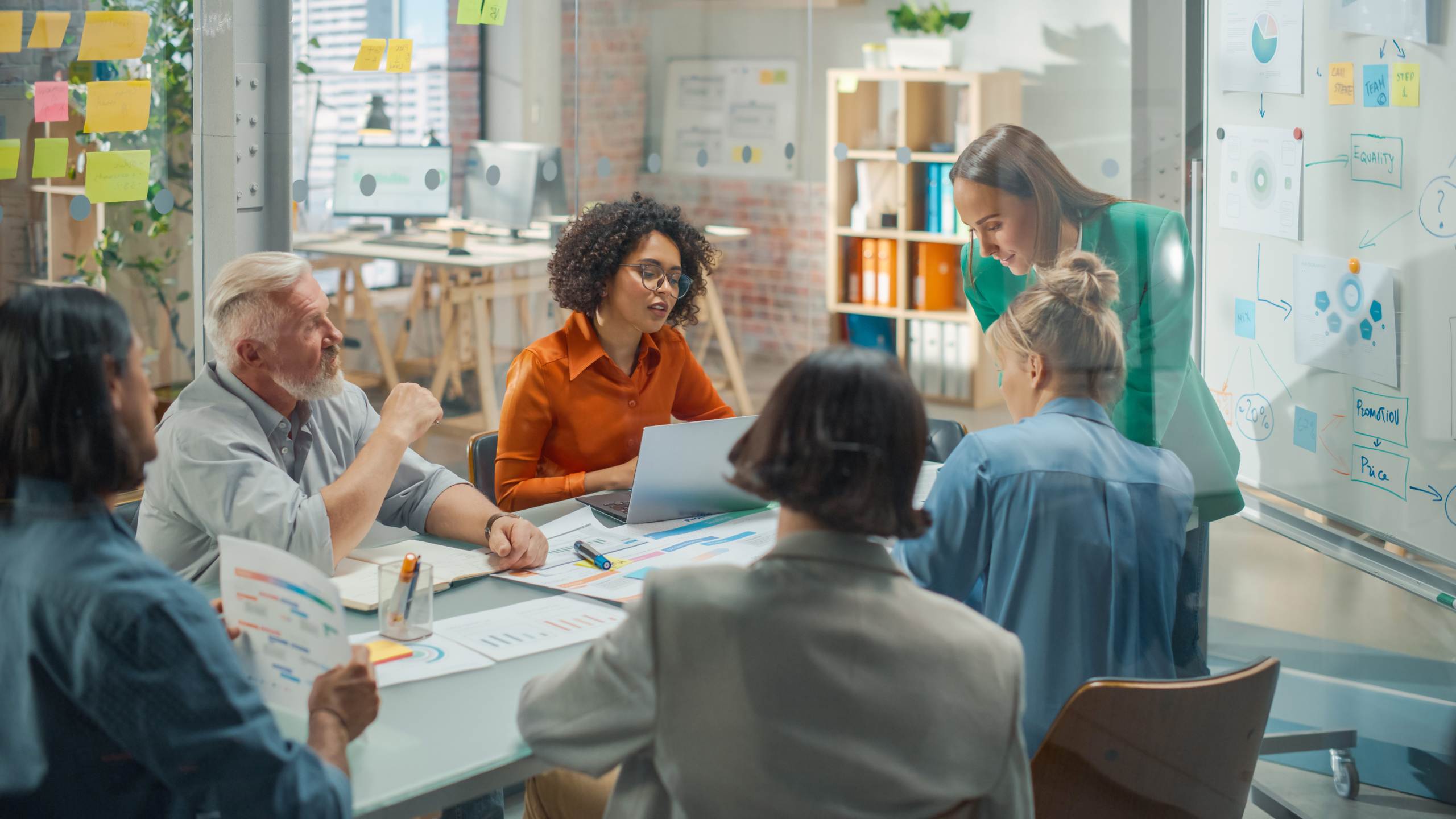 The Definitive 6-Step Digital Copywriting Checklist
Blogs
Content is king in the world of digital marketing. But what is high-quality content? What are the benefits of copywriting and, most importantly, how do you produce exceptional written copy?
Copywriting is the skill that will deliver you great content. It's a crucial aspect of content marketing that generates measurable results for your marketing campaign. With the right content marketing, you can rank higher on SERPs, increase leads, and maximise your ROI.
What Is Copywriting?
Copywriting isn't magic. It isn't a special type of writing only a few people are capable of. Copy is just another word for a written piece of content – anything from your website's homepage to a blog or a landing page, to name a few examples. Copywriting services can have many goals, but the most common goal is to inspire the reader to take a particular action, such as making a purchase
Technically, copywriting is writing used to advertise or market a product or service. However, copywriting is about so much more. It needs to be insightful, engaging, and relevant. The words need to benefit the reader as much as the business they're written for. This is the key to expert copywriting and the difference between securing results or missing out to competitors.
Why Expert Copywriting Is Important?
It's not enough to have any old words on your website. Copy needs to be relevant and engaging to your target audience. Whenever you're writing something, one of the main purposes will be to engage the reader.
If the content isn't relevant to them, they'll bounce off your website straight away. If it doesn't offer any unique insights, they will read the content and not take any further actions. Publishing insightful, relevant, and vibrant copy is what will generate results for your content marketing campaign.
How Can High-Quality Content Benefit Your Business?
Expert copywriter services are the backbone of your content marketing strategy. The right high-quality content attracts people to your website, increases brand awareness, and secures conversions. But how can you use copywriting to achieve these benefits for your business?
Follow these six steps to create high-quality written content that delivers results:
1. Identifying Your Target Market
Who is your reader? Who are you writing for?
If you don't know who your target market is, how can you write content that's engaging and insightful for them? First, identify whether you're creating content for a B2B or B2C digital marketing campaign. The type of content an individual consumer wants is different from someone representing a business.
The next step to identifying your target market is persona development. A persona is a fictional representation of your ideal customer. They ensure everyone in your marketing team has a shared understanding of the types of people your campaign is aiming to appeal to. For example, young professionals are a broad target audience. While this broad idea is better than having no target audience, it's difficult to uncover unique insights without creating a detailed persona.
Instead of young professionals. Your persona could be Professional Paul, a recent graduate working for an SME whose main struggles are a lack of time and a low budget. Identifying the pain points of your target audience ensures you're writing copy that provides solutions to their problems, peaks their interest, and engages as many people as possible.
2. Setting and Managing Goals
What do you want your content to achieve?
Copywriting needs to have a specific goal. The right goal will vary depending on your target audience, what you're marketing, and what you're writing. For a long-form blog, a SMART goal is how long people stay on the page. This is simple to measure using Google Analytics and is a good indicator of whether the content is relevant and engaging.
You should also give your content enough time to deliver results. Perhaps your goal will be to generate instant success, however, the content will typically need to be left for a time before you can judge if it was successful or not.
Not achieving your goal, whether it was to increase conversions or reduce bounce rate, isn't always a sign of failure. Ask yourself if this was the right goal to set? You should also check to see if by making small changes, you can improve the results. Use A/B testing to see which type of content is more effective on the webpage at achieving your KPIs.
Here are some of the most common copywriting KPIs:
SERPs rankings
– Sales and leads
– Click-through rate (CTR) and bounce rate
– Web traffic
– Relevant links gained
– Social shares
3. Creating a Consistent Tone-of-Voice
The key to successful copywriting is consistency. If you can produce the right high-quality copy regularly, you will generate results. Whether your goal is widening brand visibility or increasing conversions, publishing consistent content is the foundation for achieving the targets of your content marketing campaign. However, the voice of your copywriting should also be consistent across every consumer touchpoint.
People want to trust the brands they buy from. To build a trustworthy brand you need to write in a voice that reflects your brand's values and relates to your target audience. For a B2B IT company, their tone will be more technical and convey expertise. While for a B2C food company, the TOV may be casual, humorous, and informal. Once you've identified your target audience, establish a TOV that appeals to them.
4. Building Topic Clusters & Pillar Pages
Topic clusters help streamline the traffic your website generates. As every marketer knows, it's no use having a high volume of traffic if the visitors are not interested in your services. To improve search engine rankings and appear for queries your target audience is searching for, you need to optimise for topic clusters.
Instead of choosing a specific keyword to target, choose a topic and optimise for keywords that relate to the topic and link to each other. This marketing tactic not only avoids cannibalisation and improves your reach with your target audience but increases your search engine authority too.
Once your target audience clicks on your website in SERPs, the content on your pages should guide the person visiting. Topic clusters can be a guide to visitors as long as there is a pillar page for each topic. A pillar page is the bricks and mortar of a topic. It's the foundation knowledge from which other pages are linked that cover specific aspects of the topic in-depth.
5. Positioning Your Business
Depending on the goal of your content, you will want to position your business differently. For a service page, the reader is likely to be further along in the buyer's journey. So the copywriting on the page should sell your business. It should tell the reader how you can help them and provide a CTA that makes it easy to make a purchase or enquire.
Where many copywriters go wrong is overselling too early. We don't mean too early in a specific piece of content, like in the first sentence, we mean too early in the buyer's journey. During the research stage, prospects typically don't want to be bombarded with sales speak, they want a solution. They may not even know they have a problem that you can provide the solution for.
However, when the reader is in the decision stage of the buyer's journey you must position your business in the right way. At this stage, copywriting can be the difference between securing a conversion and losing out to a competitor. Use a call to action that inspires the reader to engage with your business. Some simple tips are to use strong action words, offer something for free like a download, and keep it short.
6. Measuring and Optimising Success
Sometimes it's easy to set a goal, but it's difficult to measure it. When you create a press release as part of a digital PR campaign, your goal may be to increase brand visibility. If you see a spike in web traffic soon after the campaign's launch, this is a sign of success. However, a more detailed way of measuring the press release's success would be to have a questionnaire on-site asking how visitors heard about your brand.
If your copywriting didn't achieve your goal, you don't need to delete everything you've written. Sometimes small tweaks can dramatically change how effective your content is. Moving the CTA's position on the page could improve conversions, for example. Rewording the first sentence may reduce the bounce rate.
Bright Design Copywriting Services
If you're interested in publishing high-quality written content tailored to your goals, get in touch with us at Bright Design today. Our specialist copywriting services put your brand and target market at its core to produce results-driven content. Discover how today, call us on 01604 936397 or enquire on our contact page.