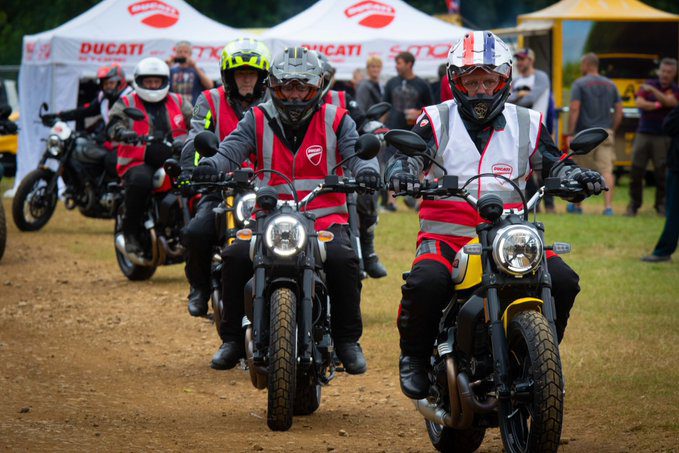 Spyder Motorcycles Event Management
Blogs
Event Management 
Spyder Motorcycles are lucky enough to have a great team of event managers, knowledgeable brand ambassadors and highly skilled riders.
We can provide first aid trained road, track, and off-road instructors with a wealth of experience, and have done so for Piaggio, Aprilia, Ducati, Dunlop, and Moto Guzzi among others.
Our team will provide pre- and post-event administration including risk assessments, route planning, liaising with organisers, on-the-day registration services, safety briefings, data entry and contact follow-up.
Spyder Motorcycles – ABR Festival
One of the many events that we have provided support for is the Adventure Bike Rider Festival, also known as the ABR Festival.
It's held once a year in June at the impressive grounds of Ragley Hall, Warwickshire.
This festival is not just a place for every adventure bike specialist to showcase their latest models on the market, but also it gives every adventure bike enthusiast the chance to enjoy riding them.
The event is unique as it has an off-road trail set up for both beginners, who may want to take part in their first off road experience, as well as more advanced riders looking to put their skills to the test.
With the festival enjoying an annual growth in attendance and interest, there is also on-site camping, music, and other entertainment to go alongside the riding experience.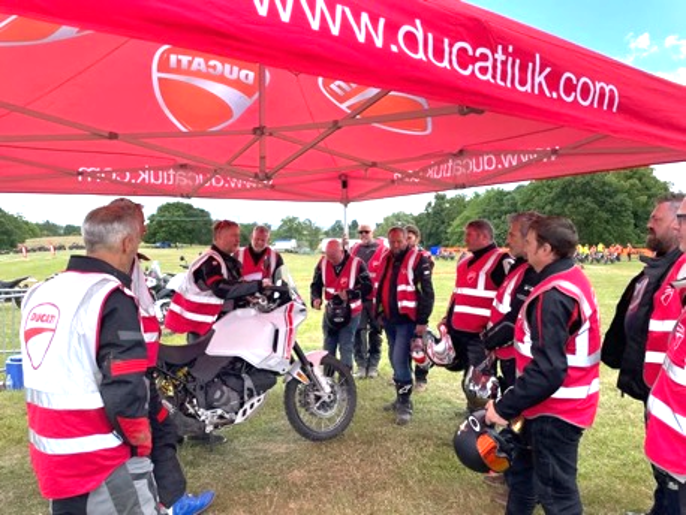 ABR FESTIVAL 2021 & 2022 for DUCATI UK
Spyder has been involved with the ABR Festival for the past 2 years and are excited to be there again in 2023.
We have previously offered, and continue to provide, full event support for Ducati UK, Aprilia, and Moto Guzzi.
We supply a qualified brand team and outriders, in addition to setting up motorcycle displays to corporate standards.
Safety is a priority at any event; therefore, our team can handle event sign-in and perform a detailed briefing for attendees.
The ABR Festival takes place on 23rd – 25th June and promises to be bigger and better than any in years gone by – we hope to see you there.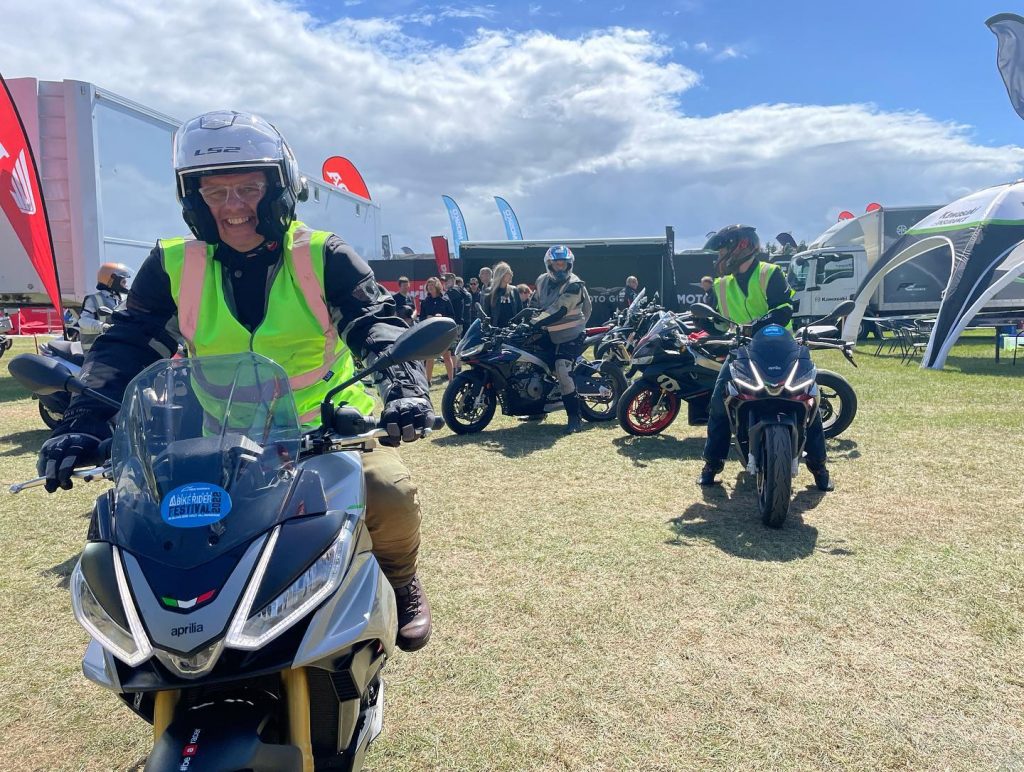 Providing Support and Quotes
Please contact us today if you would like to find out how we can help provide event management support for your brand.
Phone no: 01327 857213
Email: info@spyderclub.co.uk