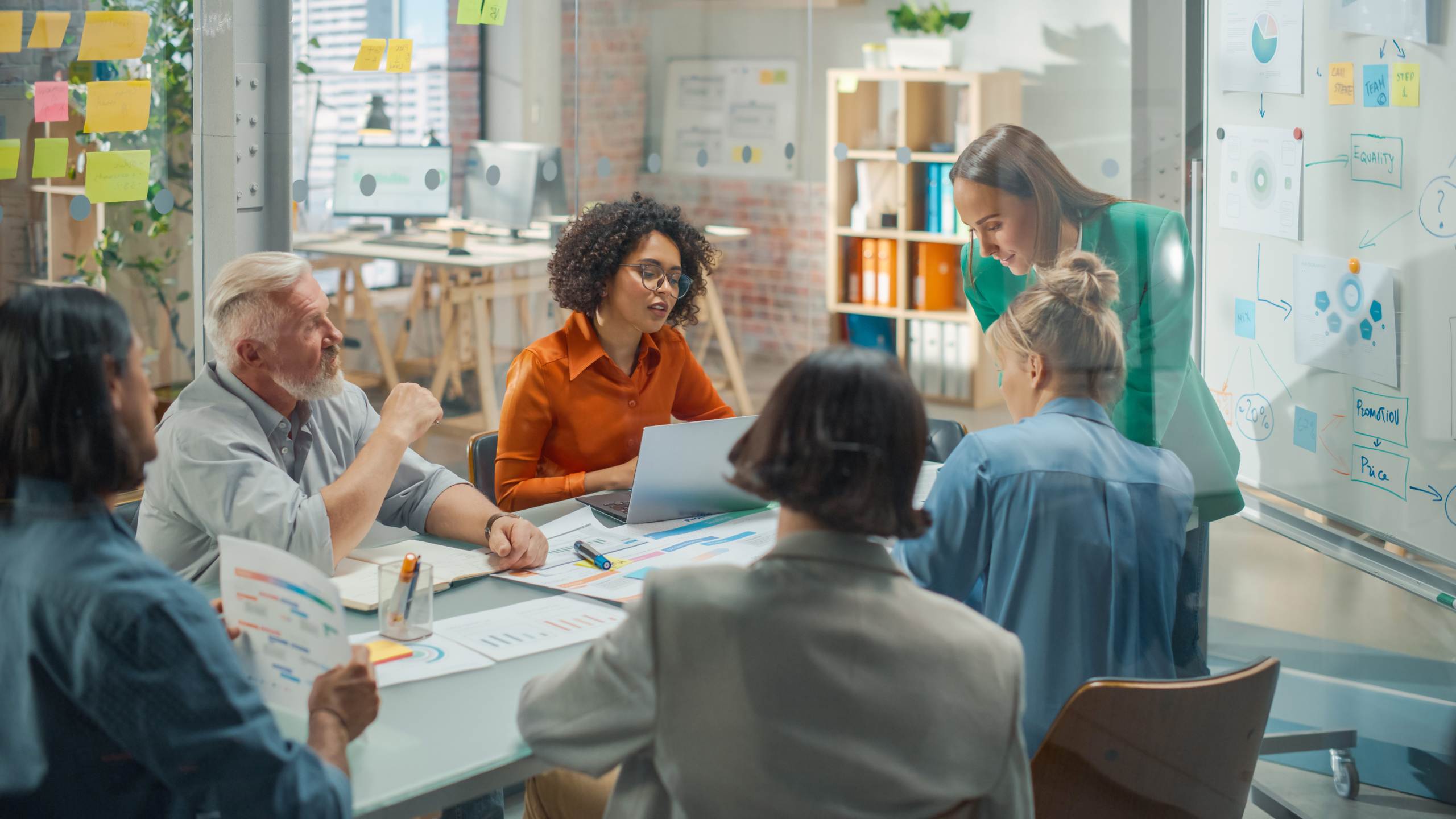 Social Media Marketing in 2022 | Up & Coming Trends
Blogs
Social media has been a staple tactic in most marketers' toolbelts for many years now. Whilst its efficiency is widely debated, we're here to tell you why and how organic social media still serves its place within your wider marketing strategy.
In 2022, social media is swamped with content, channels and competition. It can often be a significant challenge to get your brand out there without supercharging your posts with paid ads or sponsorships. Social media has and will continue to evolve and your strategy needs to evolve with it or risk falling behind your competitors.
Ultimately for your social media strategy to take off, you need to stay up-to-date with the latest industry developments, utilising the new and engaging media and technology that comes our way.
Below, we've outlined some of the biggest, up and coming trends we anticipate will continue to grow throughout the year and beyond.
Social Media Marketing Trends For 2022
Organic social media allows you to humanise your brand, interact with your loyal followers and join in on the conversation across all major platforms. Whilst these fundamentals remain the same, each year we see another advancement in tech with more channels appearing and innovative new technologies. Let's take a look at some of the social trends you should keep an eye out for this year:
Marketing in the Metaverse
Evolution of Social Commerce
The Creator Economy Boom
Post-To-Pay
Algorithmic Madness
Marketing in the Metaverse
Spearheaded by the social giant Mark Zuckerburg and the debut of parent company 'Meta', the metaverse is said to become the future of the internet. There has undoubtedly been a boom in VR and AR tech which heavy investments from consumers and big business, the market reached a massive $28 billion at the end of last year.
The emerging tech has already seen significant investments from big brands all across the world, from Nike to Louis Vuitton. It seems every brand is making moves to take their share of this new technology and the pool of consumers that come with it. Whilst its accessibility is still limited for both users and businesses, it's estimated that around 110 million people will regularly use some form of AR by the time the year is out.
You might be wondering what this means for you as a marketer? Well, the future of the metaverse could direct some of your upcoming marketing decisions. The metaverse offers a unique opportunity for brands to segway themselves to the front of their audiences in new and engaging ways. At a time when we're already inundated with advertisements from the moment we wake up to the moment we go to sleep, now is the time to think out of the box, or out of this world?
Although trending right now, it's important to acknowledge that the metaverse is not a trend. Speaking exclusively about the relationship between this tech and social media, we simply need to look at what Meta is doing. In 2021, the Facebook parent company invested $10 billion into the metaverse. NFTs, cryptocurrencies and virtual worlds are all a part of the company's bigger vision.
Meta, arguably the less favourable channel, is amongst the first to take the plunge but they aren't alone. Let's not forget Snapchat's lenses and other AR technologies, we can only assume that other channels will follow suit, as they normally do. You can learn more about marketing in the metaverse here.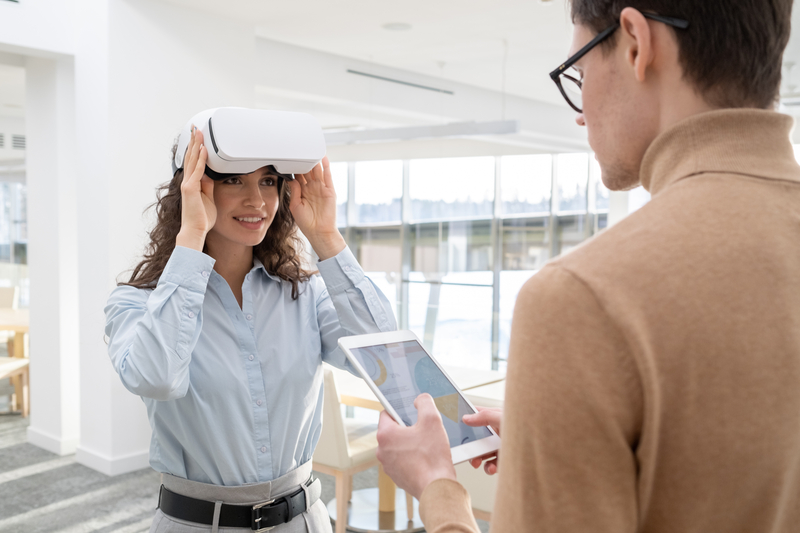 The Evolution of Social Commerce
The evolution has arguably already started. Going back to the very start of the pandemic, Facebook and Instagram introduced Shops, a new way for retailers to connect with their audiences. Fast forward to 2022, we've seen a huge influx in in-stream shopping. It's reported that the global social commerce market was worth $492 billion in 2021, with an anticipated growth rate of 26% for this year.
What things can you look out for? Well, shoppable posts are likely to become more saturated with more brands trying out social commerce. Live-shopping, or in-stream commerce, which is already all the rave right now, could become even bigger. With more celebrity sponsorship and influencer participation, social commerce is quickly becoming the go-to live entertainment.
Whilst its uptake has been slower in Western markets compared to Asia, we can see our social media giants are already taking steps to improve the functionalities and accessibility of social shopping. With rumours of new social media digital currencies being in development such as Facebook Pay, we expect the landscape to change dramatically this year.
The future of social commerce is anticipated to offer a less disruptive user experience, enabling consumers to stay where they are and shop instead of being detoured to a landing page or micro-site. Experiential and network models are likely to be 2 of the newer social commerce methodologies powering this.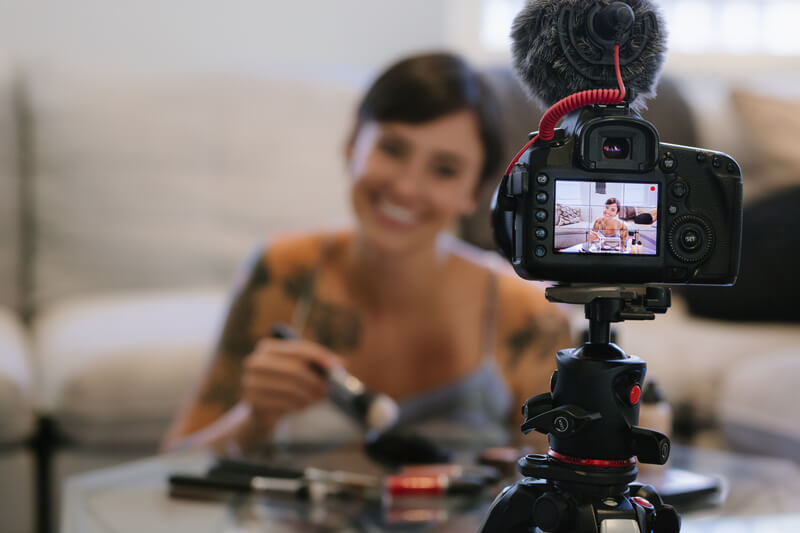 The Creator Economy Boom
As a grown-up marketer, you'll probably remember the days when our social media influencers existed exclusively on platforms like YouTube. But whether we like it or not, the glory days of Zoella and Alfie Deyes are over (although I'm still subscribed). Whilst that door certainly hasn't closed, a new one did open, introducing the Creator Economy.
Arguably YouTube did lay the foundation for this new and flourishing economy. More than 50 million people across the world consider themselves creators (including myself). Despite it coming to fruition over a decade ago, its growth has accelerated over the past handful of years.
Now more than ever, regular people have the opportunity to become content creators, empowered by a variety of platforms. From Instagram and Snapchat to Patreon and OnlyFans, creators can generate income via revenue shares, sponsored content, tips, gifts and merchandise. The boom in the creator market is a result of a societal shift in which people, particularly younger adults care much more about feeling fulfilled in their careers.
Creators who have built an established and engaged audience that trusts what they have to say have become a hugely valuable and sought-after asset for many brands. Big businesses have recognised the opportunity for return on investment via paying creators to reach and promote products and services. With this came a secondary boom of talent representation, from agencies to sponsored marketplaces, influencer marketing has exploded.
But that's not all. Many creators have utilised their platforms, diversifying their revenue streams beyond their partnerships and sponsored posts. Many influencers have moved into their own brands, empowered by their niche audiences.
In 2022, we simply expect this to grow and continue to grow to new limits. Developing trends suggest more creators will enter the economy and introduce their own sub-brands.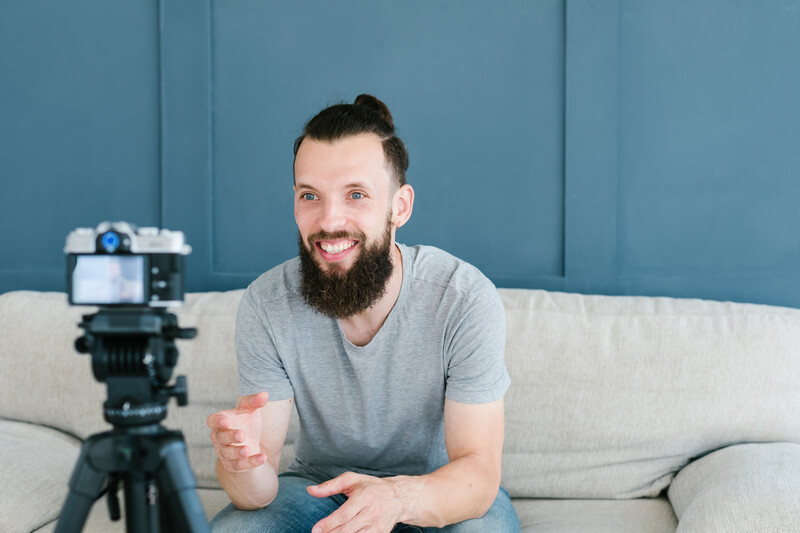 Post-To-Pay
Introducing the latest user-generated content trend of the year, post-to-pay. This new thing essentially does what it says on the tin, it enables consumers to 'pay' for goods via a social media post. We use the term 'pay' loosely as no monetary value is passed from one party to another, the exchange itself is a product for an image on your social account.
This trend is very slowly emerging but we anticipate that its growth will jump this year. There are similar activities taking place on social already, powered by product giveaways or exclusive discounts but not a post-to-pay setup. This tactic is so niche that we've only seen one mention of it being evidenced online.
However, with that said, we have seen a handful of restaurants offering a similar offer to a select number of influencers. The offer seems to be, from what we can gather, a restaurant will 'gift' the creator a free dining experience in exchange for a review shared online with their audience. The medium of the review seems to vary across images and video but both result in a strong uplift in building brand awareness.
This setup isn't necessarily new, but the concept of consumers receiving products en-masse for sharing a post could be exciting, albeit an expensive brand promotion. We're intrigued to see how this develops over the next few months.
Algorithmic Madness
Our social media feeds are always changing, a new update seems to arrive, people love or hate it, it's forgotten about and the cycle continues. We anticipate more technical changes to happen throughout the year, across all of our major social platforms, no one will be exempt.
It seems over the years social giants like Facebook and Instagram have become increasingly adamant to force-feed us the content they 'think' we like over the content we actually 'want' to see. A huge mistake that forced Instagram's hand into enabling a new functionality that removes the algorithm altogether.
Twitter also made a similar u-turn, after introducing its new algorithm-defined feed it was quick to add a switch option that enabled users to return to a chronological feed. To some users' dismay, the frustration remains that the chronological feed is not on by default and will occasionally revert to the algorithm-defined feed. Although disliked by many, these algorithm feeds have seen positive results, on Twitter they saw an increase in tweet engagement.
In other algorithm-related news, there have been several calls for regulation over how the feed algorithm works, this was following the Facebook Files controversy that revealed a huge number of undisclosed research projects.
Not all algorithms are bad though, TikTok has found monumental success with their intelligent recommendation system that determines what will appear on your 'For You' page. Their learning technology is quick to acknowledge behaviour changes and viewing preferences and will quickly adapt your feed. Like many other social platforms, TikTok is reluctant to share the inner workings of its algorithm and what can be defined as a ranking signal.
What does that mean for the future of algorithms though? We have already seen a huge reduction in political content shown in news feeds as well as the ability to 'go algorithm-free'. Aside from this, we suspect social platforms will introduce new means to reduce the addictiveness of their channels. Additionally tied with this, we anticipate that the social giants will have to become more transparent about their inner workings. Finally, we're awaiting significant algorithmic advancements that will be quicker and more comprehensive in identifying, flagging or removing misinformation.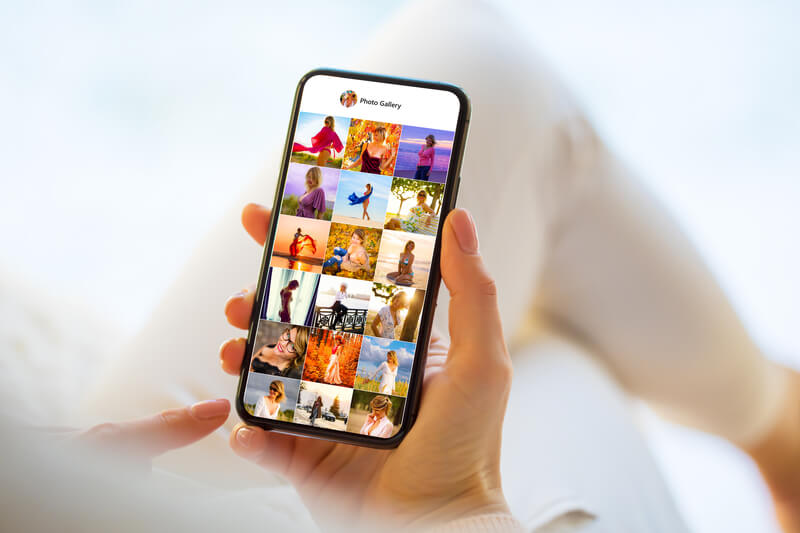 Social Media Marketing at Loop Digital
That concludes our exploration of this year's up and coming trends. At Loop Digital we have a wealth of knowledge in creating social media strategies and the delivery of high-quality content. With our social media marketing services, we'll manage your social channels so you can focus on what matters to your business. If you're in the market for a new social media partner to enhance your organic presence, get in touch with our team today.