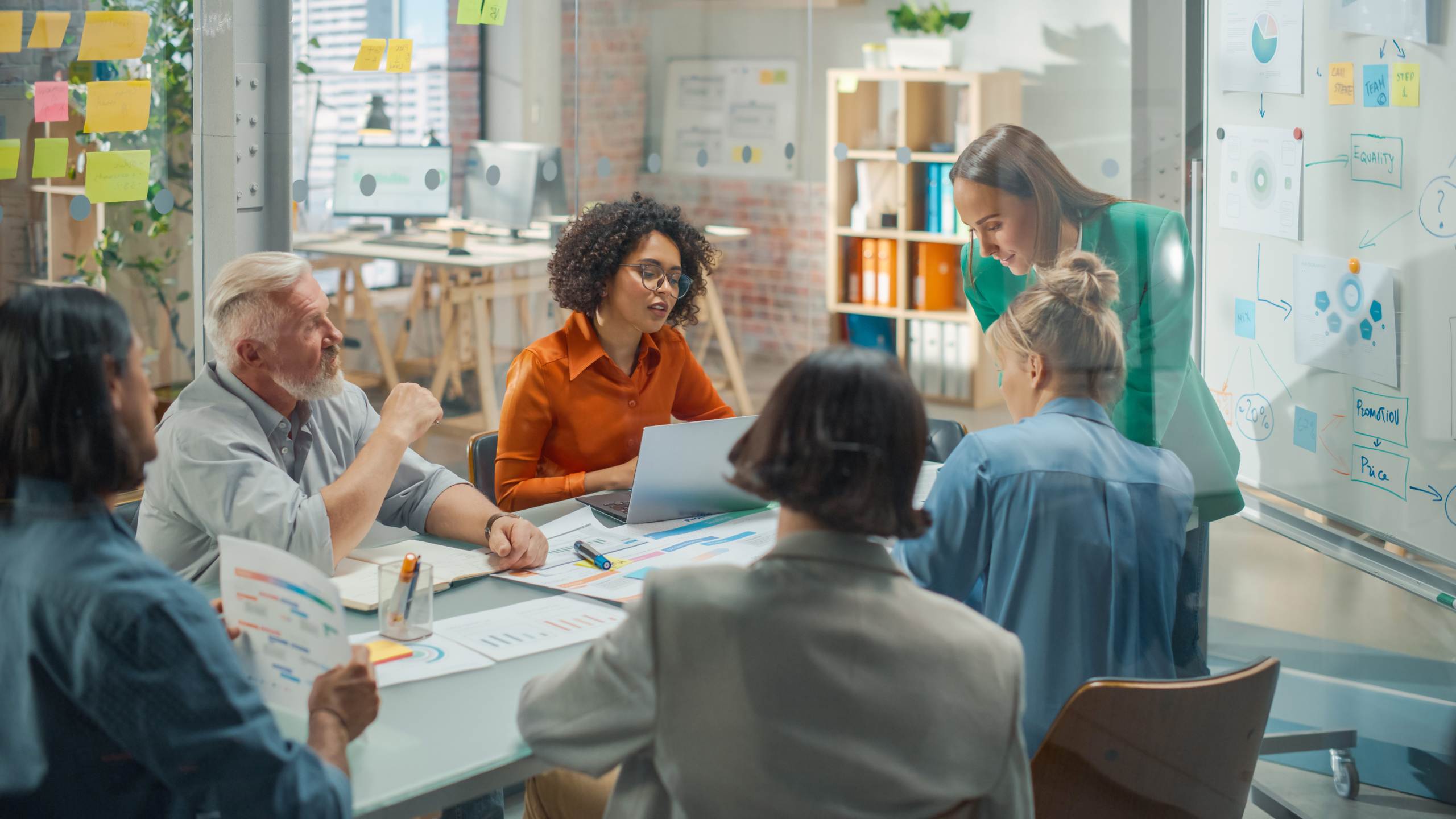 Shared Challenges, Shared Solutions: The Benefits of Peer Groups
Blogs
Lots of people dream of running their own business. However, actually doing it can be extremely challenging. You expect running a business to be a lot of hard work, but one aspect that many people don't consider is that it can also be incredibly lonely. Even if you have a team of employees working for you, being the one in charge sets you apart, and gives you a different perspective and different priorities. This can be hard and result in a feeling of isolation.
If this sounds familiar, then you are not alone! Other business leaders are in exactly the same situation, but what's the solution? How about getting together? Before the pandemic, there were a range of in-person networking events for business leaders to attend, but unfortunately, over the last twelve months these have not been possible, and this has only added to the feelings of isolation some people experience.
A Shared Solution
The answer is to join a business peer group. These can meet online while restrictions are in place, and by joining with your business peers, you have the opportunity to connect with like-minded people, talk about the challenges and problems you've faced and share the ways in which you've overcome them.
There are plenty of practical ways in which a peer group can benefit you and your business; you can share best practice, give advice, pass on knowledge, and receive all these things yourself from the rest of your group. You can also encourage each other and provide a level of accountability to the other group members to help motivate them.
In addition to this, there is the extended network that you can gain access to. Each group member will already have a network of personal and commercial contacts in place, and by joining a peer group you can potentially tap into the networks of every other group member and put them in contact with your own network in turn.
These are all good, pragmatic reasons to join a peer group, but the value of the connections you can make should not be underestimated either. Especially over the last year, when so many of us have had to limit the amount of human contact we have had, making and maintaining new connections is vital, not only from a business perspective, but also in terms of personal wellbeing and mental health. By joining a peer group, you will be meeting people with similar values, life experiences, goals and outlooks.
Running a business can be isolating, so who better to connect with than other people who understand that first-hand? The connections you make can benefit you and your business for years to come, and will remind you that no matter how tough running your business can be, you are not alone.
Peer Networks
Peer Networks is a national peer-to-peer networking programme for SME business leaders that want to grow and develop their organisation for future success.
Managed locally by SEMLEP's Growth Hub and delivered by our partners, join with fellow business owner-managers from across Bedfordshire, Milton Keynes and Northamptonshire to connect and collaboratively work through your common business issues.
You can register your interest in the Peer Networks programme here: https://www.semlepgrowthhub.com/peer-networks/
A representative of SEMLEP's Growth Hub will then be in touch to discuss further details about your eligibility, the cohorts and start dates.
Not all businesses are eligible to join the Peer Networks programme. To be eligible, businesses should have operated for at least one year with a turnover of at least £100,000, have 5 or more employees and have an aspiration to improve. If you're not eligible, please contact our team of dedicated Business Advisers to find out about the other ways in which we can support your business at: https://www.semlepgrowthhub.com/contact-us/