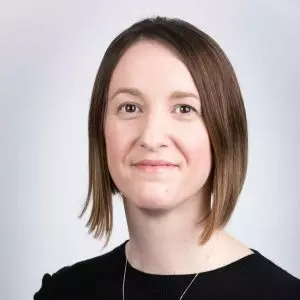 Selling a property through the modern method of auction
Blogs
Online auctions, especially the 'modern method' of auction, continue to grow in popularity. Last year saw a 40 per cent rise in the value of property sold at auction, much of this online. But what exactly is the modern method of auction, and is it something you should consider?
'For a seller there are certainly some advantages to the modern method of auction, such as speed and a defined timetable,' admits Emma Sidney, a Licensed Conveyancer in the Residential Property team with Geoffrey Leaver Solicitors. 'However, there are also pitfalls for the unwary and so it is important to consider how it would work for you.'
Emma answers some common questions about the modern method of auction.
What is the modern method of auction?
Typically, the modern method of auction takes place online over a fixed period. As a seller, you enter into an agreement with the auctioneer who invites bids for your property. This usually takes place on a special online platform where the mechanics are similar to an eBay auction, but for property.
At the end of the agreed period, the winning bidder must pay a reservation fee. This varies, but is typically five per cent of the purchase price. The successful bidder then has a fixed period, usually 28 days, to exchange contracts, and a further 28 days to complete their purchase.
How is the modern method of auction different?
Commentators sometimes call the modern method of auction a hybrid model as it combines elements of a conventional sale and auction.
Agents – an agent promoting a property via the modern method of auction may lack the professional qualifications of a traditional auctioneer, although some work in partnership with a local estate agent who will advertise your property, conduct viewings, and deal with enquiries. In this respect, it can be more like a conventional sale than an auction. However, the agent may use the auction to drum up interest.
Timeline – unlike a conventional sale, there is a strictly defined timeline.
No binding agreement – unlike a traditional auction, there is no binding agreement when the auction ends. The winning bidder must pay a reservation fee, but there is no obligation to proceed until exchange of contracts. Either of you may change your mind before then, but the buyer will lose their reservation fee unless it is your decision.
Reservation fee – because the reservation fee is a substantial sum, there is a strong incentive for them to proceed.
Legal pack – as with a traditional auction, the buyer needs to check your title to the property before bidding. They will do this by examining the pack of legal information which needs to be prepared in advance for all bidders.
Who prepares the legal pack?
Your solicitor should prepare this. It can take some time to collect all the relevant details, particularly if your property is leasehold, and it is necessary to factor in enough time to obtain all the searches.
Some online auctioneers offer to prepare the legal pack inhouse, or through an associated conveyancer. While this may seem appealing, it may not be your best option.
The pack must be accurate and comprehensive, not only to give bidders the information they need, but to safeguard you. A misrepresentation could make you liable to pay compensation in the future, while an undisclosed title issue could derail your sale even after the auction has ended.
It is important the pack is prepared by somebody who fully understands both the legal issues and your individual needs, and who will always put these first.
If you are considering selling in this way, talk to us as soon as possible. Having a comprehensive legal pack is essential if you want to appeal to as many serious bidders as possible.
Who bears the costs in a modern method auction?
With a conventional sale, both parties bear their own legal costs. The seller pays the agent's fees, usually from the sale proceeds, and so there is little or no expenditure upfront for either party.
An auction, traditional or modern, generates more upfront costs, for example, in preparing the legal pack. Administration and sales fees can vary between online providers, and not all costs may be immediately apparent. It is important to read the terms of any agreement carefully. If in doubt, your solicitor can help clarify things.
With the modern method of auction, the costs of selling are often passed on to the buyer. As a seller, you may find this attractive. On the other hand, it could deter some potential buyers from bidding.
What are the advantages of the modern method of auction?
The greatest benefit for many is the shorter timescale. A conventional sale on average takes 12 weeks from accepting the buyer's offer. With the modern method of auction, this drops to 8 weeks.
When estimating timescales, you should also factor in the time it will take to prepare the legal pack. However, the time taken to secure an offer using the modern method of auction is typically less than half that of a conventional sale, which means the modern method of auction may be quicker overall.
Although there is less certainty than with a traditional auction, the reservation fee should reduce the risk of the transaction not proceeding. An estimated 30 per cent of conventional sales fall through. In contrast, according to one online agent, only five per cent of modern method auction sales fail to complete.
You will also have a fixed timetable to work to, which suits some sellers.
What are the disadvantages of the modern method of auction?
The modern method of auction may appeal to a wider range of buyers than a traditional auction.
However, the price you achieve may be less than with a conventional sale which will benefit from a longer marketing period and appeal to more buyers.
The reservation period gives buyers more funding options than a traditional auction, but the modern method of auction is not generally suitable for those needing to sell their own property to proceed. In addition, some buyers may find the risk associated with the reservation fee and associated costs off-putting.
Should I sell my property using the modern method of auction?
This is very much a personal decision and will depend upon your circumstances, your property, and market conditions.
With a desirable well-presented property in an area with high demand, you may get a better price using a conventional agent.
Conversely, if your property has particular problems, for example, a short residential lease, then a traditional auction can provide greater certainty; the successful bidder is committed to the purchase as soon as the auctioneer's gavel falls. Under the modern method of auction they may change their mind, although the payment of a substantial reservation fee makes this less likely.
Before committing yourself, always read the documentation thoroughly. This applies to your agreement with the online auctioneer and the agreement you will enter into with your buyer. As with a traditional auction, the sale terms will be set well in advance with little scope for negotiation or changing circumstances once the auction has ended. It is important to understand the terms fully and to have confidence they meet your requirements.
How we can help
With the modern method of auction, things can move very quickly; when the auction ends, you will only have a short time to complete.
Having your own solicitor on board from the outset, to prepare your legal pack, means they can check your title and pre-empt any issues which could otherwise derail your sale.
We will be best placed to manage the entire conveyancing process, so you can complete on time, confident that your interests are being put first.
For further information, please contact Emma Sidney in the Residential Property team on 01908 689351 or email esidney@geoffreyleaver.com.
This article is for general information only and does not constitute legal or professional advice. Please note that the law may have changed since this article was published.