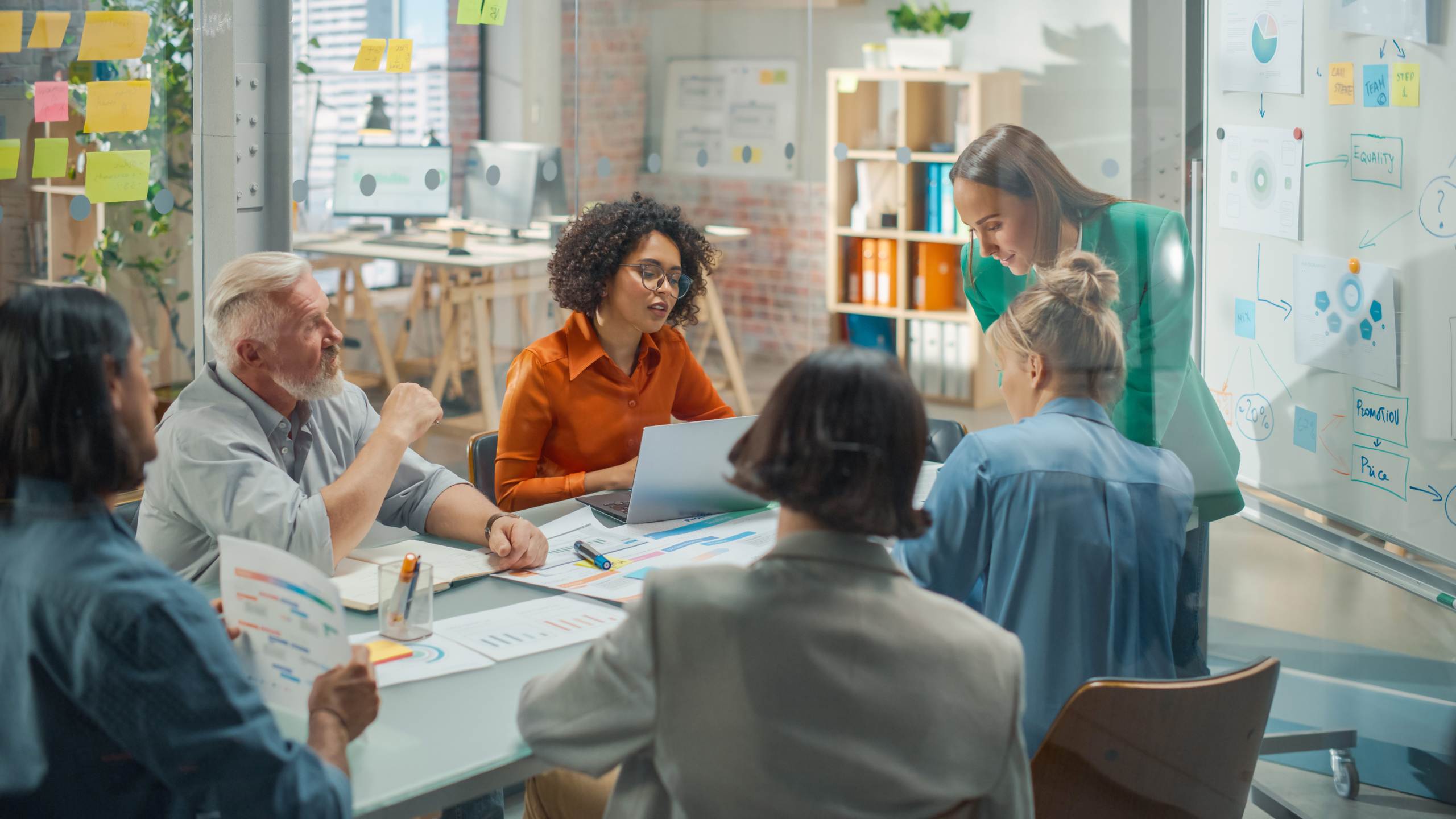 "Please, Do Not Disturb": How to Help Staff Disconnect After Work Hours
Blogs
With all that has happened in the last couple of years, it is fair to say that our lives have been completely overturned. If commuting to the office every morning used to be the norm, more and more employees are now working from their bedroom, kitchen table or home office on a regular basis. This may seem like a tremendous advantage at first, and, in many ways, it can be – no early wake-ups, no rushed breakfasts, and no morning traffic.
However, working from home can conceal a few challenges. One of them is that employees find it difficult to switch off and relax after office hours. It has been found that 76% of people struggle to disconnect from their jobs at the end of the working day, with it taking them an average of one hour and 39 minutes to unwind after leaving their desks. In addition, a recent study by the National Bureau of Economic Research revealed that working from home makes it even harder for people to detach. With many more internal emails circulating inside their inbox, workdays from home are becoming longer.
As a business, it is crucial to always ensure high standards of health and wellbeing in the workplace. Employees are a company's most valuable asset and their wellbeing deserves special attention. This article explores some ways in which businesses can help their home-working staff wind down after office hours.
Encourage breaks and hobbies
an extra hour or two. Whether it is checking emails or polishing presentation slides for the following day, employees may end up losing precious 'me time'. With no sight of colleagues leaving the office when the shift is over, it may be tricky to realise that it is time to stop for the evening.
One way to make sure your staff are not overworking is to encourage them to take up a hobby. The promise of going to dance classes or for a kick-about with friends may spur them to switch off when they should. For instance, playing an instrument is an excellent solution too. Strumming a guitar or improvising tunes on a piano can reset their mind. In this respect, you may also want to encourage your employees to take short breaks during the day and have a go at their favourite hobby – whether it is singing, gardening, or cooking, it will actively refuel their energy levels and get their creative juices flowing, ready for work again.
Promote socialising with co-workers
Working remotely means that employees' workplaces no longer include co-workers. Colleagues may still see each other during meetings from time to time, but that is only through a screen. What's more, conversations will always be about work and the current tasks at hand.
Why not promote virtual, social meetings at the end of the working day? This will allow staff to have casual conversations with co-workers that, in an office setting, would generally happen in hallways or at the coffee machine. By encouraging informal interactions, you will help employees detach from their duties for the day.
Lead by example
One of the most effective ways to ensure your workers switch off after office hours is to lead by example. Why would homeworkers turn their laptop off if their manager is still online?
Outside of typical office hours, HR and managers should not reply to emails (unless truly urgent, of course). If a task can wait until the morning, it will alleviate the pressure on your people to continue working. That way, you and your employees can quickly indulge in some well-deserved after-work rest.
Turn technology to their advantage
As mentioned, workers may feel hesitant to close their laptops after office hours. If a task or meeting request appears on their screen at the end of the day, they may feel pressured to crack on with it
regardless of what time it is. Ultimately, they may end up being overburdened with work.
In this respect, you may want to encourage your staff to turn technology to their advantage. There are apps, including Google Calendar, that allow employees to set specific timeframes and work hours. This means that if anyone sends meeting requests outside their office hours, they will be informed that the colleague is currently unavailable and the invitation will be declined. Similarly, apps such as Microsoft Teams can also be set to alert users during core work hours only.
These are simple but effective ways to eliminate people's temptation to check their work inboxes and messages outside their working hours.
Write a to-do list
Why not motivate your employees to write their own to-do lists for the day? Jotting down the tasks for the day has a number of advantages. Firstly, ticking off items is satisfying and spurs staff to keep going, improving productivity and efficiency. More importantly, seeing a completed agenda at the end of the day will help workers settle down for the evening, as it's evidence that there is nothing else that needs doing.
Writing a to-do list will also allow employees to prioritise their tasks. They will be able to plan out their day to focus on the more pressing duties at times that suit them. If their minor tasks are not finished that day, they could be picked up the next morning.
It is true that working from home has its benefits. But there is also no denying that it comes with some challenges, with employees finding it difficult to turn off their work devices and enjoy some all-important 'me time'. You can also read more tips on how employees can switch off on our blog.
Sources
https://www.westfieldhealth.com/blog/how-to-switch-off-from-work
https://www.siliconrepublic.com/advice/managers-switch-off-employees
https://blog.namely.com/blog/11-ways-to-support-employees-right-to-disconnect#:~:text=%22HR%20can%20encourage%20employees%20to%20disconnect%20with%20work,employees%20to%20set%20boundaries%20during%20their%20off%20time.%E2%80%9D
https://www.bamboohr.com/blog/tips-to-help-work-from-home-employees-disconnect/
https://www.nber.org/papers/w27612
https://www.forbes.com/sites/forbeshumanresourcescouncil/2020/03/16/eight-benefits-of-encouraging-employees-to-disconnect-on-time/?sh=618af9d948c6
https://www.peoplemanagement.co.uk/long-reads/articles/how-switch-off-completely-from-work