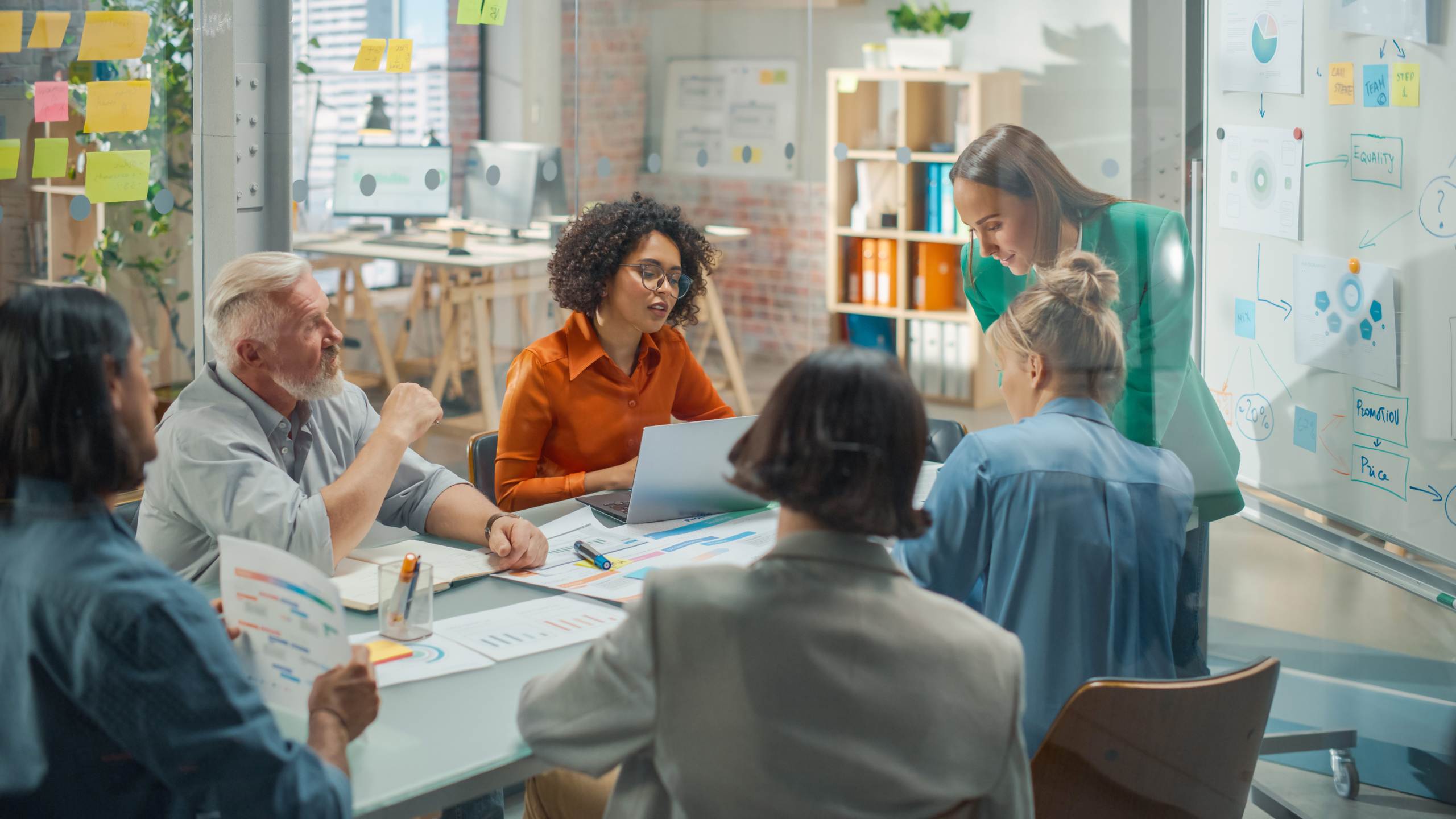 Planning for success in a partnership merger
Blogs
Where there is a good cultural alignment, a merger can offer numerous benefits to two smaller partnerships, particularly in terms of sharing costs and resources, and access to economies of scale while potentially also reducing competition.
'There are a host of commercial issues that one has to be aware of when contemplating a merger of two partnerships,' says Danielle Austin, a Corporate and Commercial solicitor at Geoffrey Leaver Solicitors. 'Careful analysis of the two businesses is critical, as is ensuring the required documentation is correctly completed. There will inevitably be a lot of moving parts and having a knowledgeable legal team to work alongside you will help you to maximise the benefits from a merger.'
Danielle Austin highlights the key commercial and legal considerations.
Commercial considerations
There are several commercial and logistical issues which will need to be explored and key decisions made. Here are some important examples:
Premises. Do you move all operations to one location? If so, which one would make more sense? Will you risk losing key clients from the move? Or do you choose an entirely different location altogether? Is one property freehold and another leasehold? The answers to these questions will depend on the key drivers for the merger. If the aim is to tap into a more lucrative location and neither business is based there, then a new location may be the right move. If the aim is to expand facilities and services while reducing costs, and one business can accommodate that, then moving to single premises would be prudent.
A merger will inevitably result in some restructuring of employees. Perhaps this only needs to look like an organisational shift or maybe some employees need to be made redundant. If roles are being duplicated, then the team members affected should be informed as soon as possible. Internal discussions between the two business leaders and also open dialogue with the concerned members of staff will be important.
Branding and philosophy. Whether one brand is adopted or a new brand is created, there will be logistical issues to manage such changes and ensure consistent branding across both businesses. Aligning two cultures is less straightforward, and differences can often emerge during merger discussions. Negotiations on alignment may be needed if there are competing interests and views.
Financial structure. Commercial discussions and negotiations will be necessary to decide how current assets will be split, how old and new revenue will be shared or dealt with, how expenses will be allocated. Often the financial expectations are the hardest to reach agreement on.
Legal considerations
Given the breadth of issues to review, risk assess and agree on, the legal path to a partnership merger will happen over the course of a few stages. Examples of the key stages include:
Heads of terms. Once there has been a loose agreement to merge, our legal team will assist you in the negotiation of the critical terms affecting the merger with a view to putting together a heads of terms. This will lay out the clear business intention of the parties and the framework for all the other stages and associated documentation. The heads of terms can also guard against disputes down the line too.
Tax position. Checking your tax position with a tax specialist is strongly advised at an early stage. Better to be forewarned than not – especially if it transpires that merging your business may not avail you of any tax advantages you originally anticipated.
Due diligence and negotiations. Either during or prior to the completion of the heads of terms, there will be a host of points to negotiate or investigate further. Any agreements and finer details will need to be put in writing.
Documentation stage. Once all the aspects of the merger have been commercially agreed, our legal team can help to ensure the smooth implementation of the practical elements as well as the documentation. As in previous stages, this may require input and expertise across property law, tax law, commercial law, corporate law, employment law, to name a few.
Regulatory. Partnerships often operate in regulated sectors where approval is required, for example vets, dental practices, and doctors. Prior to the merger progressing, any regulatory authorities should be consulted to check what, if any, approvals are needed.
Documentation
Following the heads of terms, a typical suite of documentation for a partnership merger could include termination of old partnership agreements; new partnership agreements; new employment contracts; supplier contracts; conveyancing and property leases; financing arrangements; warranties and representations from the other business if there are critical ones upon which the merger relies. Our experienced team of lawyers will work closely with your accountants to ensure all the formalities are correctly completed on a timely basis.
How we can help
A partnership merger really benefits from a 'one stop shop' in legal representation. We have a strong team of experts across corporate, commercial, property and employment which will allow us to deliver you streamlined, comprehensive advice to take you from start to finish of a successful partnership merger.
For an informal discussion, please contact Danielle Austin in the Corporate and Commercial team on 01909 692769 or email daustin@geoffreyleaver.com. Geoffrey Leaver Solicitors has offices in Milton Keynes, Buckinghamshire.
This article is for general information only and does not constitute legal or professional advice. Please note that the law may have changed since this article was published.