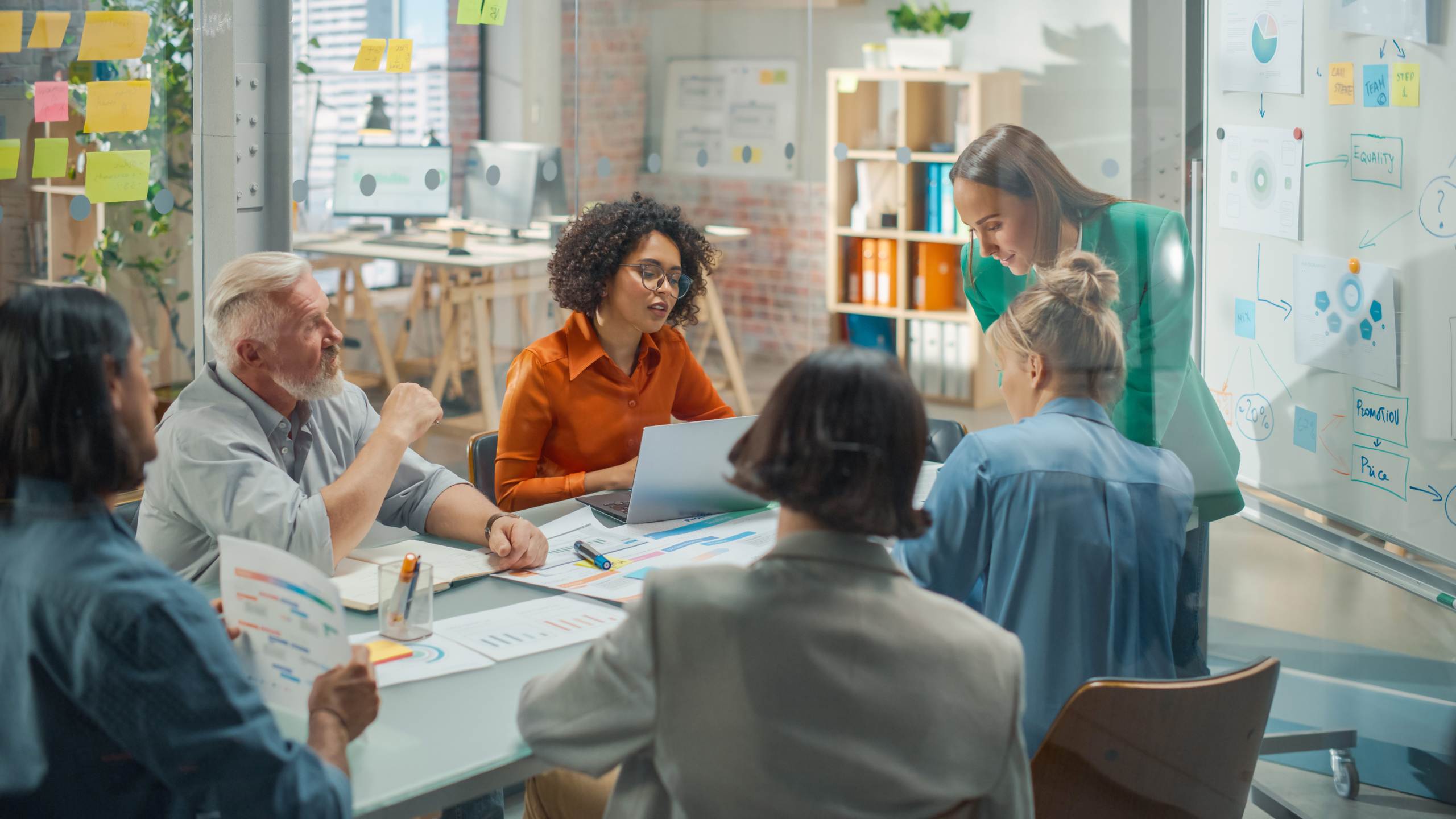 Out With The Old Year, In With The New
Blogs
By Lee Horsman, Design & Marketing Director
I'm pretty sure many of you feel the same way, but as we come to the end of a very unusual year, I did wonder where this left us, and do we now have a clear idea of what challenges and changes 2021 will be delivering?
I think by now there is no need to go over old ground but if we could take a look from a slightly different perspective… simply put, we have seen one of the largest social experiments ever to take place. We managed to develop a truly flexible workforce within the space of weeks. As a workplace champion, many of the recommended changes which we had struggled to implement were suddenly forced upon us. With a little candour it has been interesting to see what worked… or didn't.
So, what have we learned?
We have all learned how to make a video call, how to chat on Microsoft Teams, even how much of our time is wasted commuting, but ultimately we have all had first-hand experience at being flexible workers, agile workers, nomads, or any number of other terms that describe 'modern ways of working'. All great steps forward, but like me, did you miss the office, the buzz, the social aspects? I missed seeing my colleagues, even though I was new to the team and only just getting to know them. I could also see first hand how difficult it was to learn a new process or explain my processes to others. In fact, I think mentorship has been one of the biggest losers in 2020 and will become one of the most important factors moving forward.
As a business set up to deliver most aspects of the workplace, we can see that the world of work is facing that watershed moment. The question I put to you now is, how do you want to return to work? Do you want to return to your previous ways or does your new experience suggest we can work in a different way? As an IT business, we are aware that many technical issues have been surpassed during this period, as an interiors business we can see that many of the human factors have been overcome.
What are the benefits?
Our workforces can now be spread over a wide area, recruitment over a video call became a standard in 2020. Could this allow your business strategy to grow, unhindered by recruitment issues? We couriered clients' laptops then set them up remotely, when they were using a cloud-based telephone system we could just add the software and with a little training you would struggle to know that they were not in their office when you called and were transferred seamlessly.
Before 2020 we often eschewed the power of flexible working to be a large factor in attracting and retaining talent. As I pour over reports, blogs, webinars, and whitepapers some of the numbers seem very aligned. It is noted that just over 50% of your workforce who have worked from home would like to remain doing so for around two to three days per week, and my own discussions with my colleagues would suggest this is correct.
Do you accept these changes, and what do we need to do to support these changes?
So, are we now obliged to change the way we work and therefore compelled to change office space to support this? A new way of working with an agile workforce enables them to choose when and where they work and allows colleagues to choose the best place to perform each task – task-based working. This means your office needs to reflect this. Have you got a booth so you can make your Team's calls to colleagues working at home? Do you have a training area or auditorium to train and educate or a collaborative area as your people come together to solve problems that couldn't be solved on a video call? These will be the spaces that ensure your workforce comes to your office.
In summary, the whole argument of agile working has been pushed five years forward. This is certainly interesting from my perspective, but it means we must learn quickly as we become skilled at managing a distributed workforce, for example.
I certainly feel that training, mentorship, brand, ethos, and the social aspects of work are about to make a sudden rise up the list of important work subjects. Agile working is here to stay, you need to enable your tech (securely!), and make sure your office allows for task-based working.
My belief is that if you want to attract and retain your talent, your strategies may need a rethink, a New Year's resolution if you will. HR policies will need to be updated, your technology-enabled and secure, your office space designed to support agile task-based working. This will give you the best outcome through 2021 as you ensure employee productivity, wellbeing, and ultimately accept your new agile workforce.
To find out more about ACS Office Solutions visit www.acs365.co.uk